Dog surfing competition returns to Huntington Beach
HUNTINGTON BEACH, Calif. - Surf's up!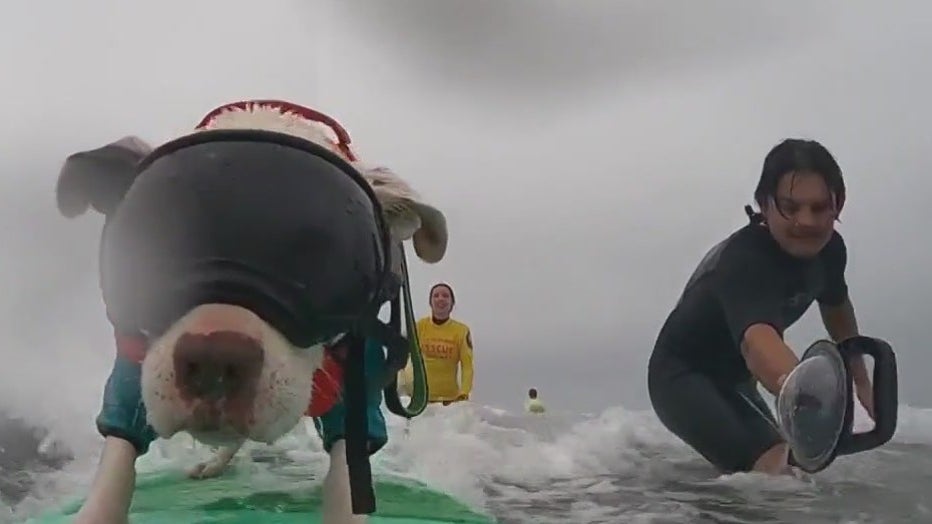 While Huntington Beach is known as Surf City USA, this weekend is all about fierce and four-legged surfers for the annual dog surfing competition.
The Purina Incredible Dog Challenge takes place Friday, June 23 and Saturday, June 24 at Huntington Beach State Park.
FOX 11's Bob DeCastro took a trip to the Orange County coast to watch the adorable competitors practice ahead of the big games.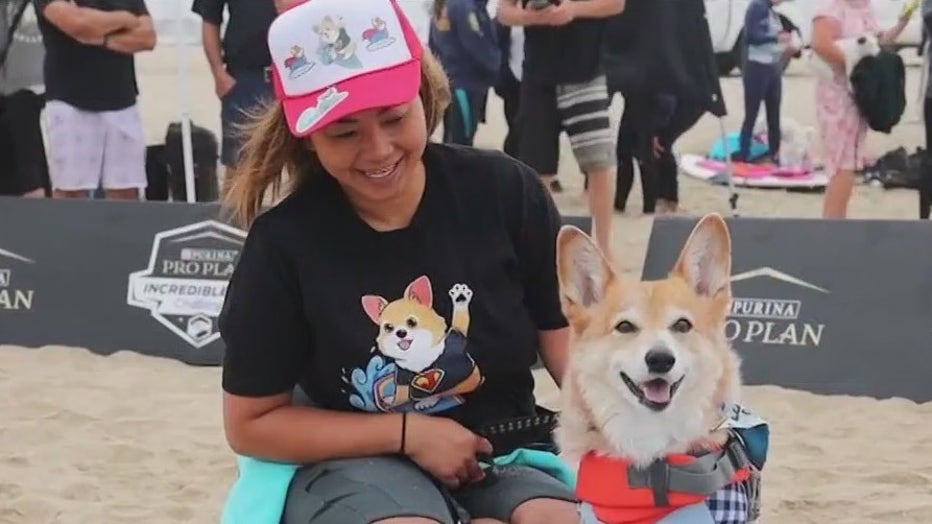 "They'll judge on size of the wave, any tricks performed, confidence, balance, and length of ride," dog trainer James Wall explained.
His dog, Faith, is competing for the fifth time and last year, she took home second place.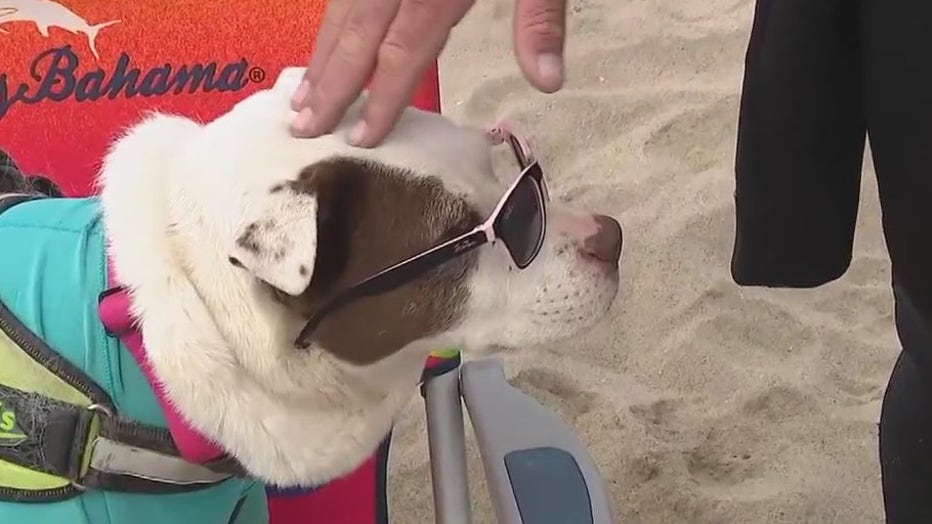 Faith gets ready her fifth competition. 
The event is free to the public.