Honda Center reopens its doors for couples ready to get hitched
ANAHEIM, Calif. - Love is not canceled because of COVID-19. The Honda Center has resumed offering marriage services for couples ready to tie the knot. 
Many other counties have stopped issuing licenses due to the pandemic but Orange County is welcoming people who want to get married to come to the Honda Center to get their marriage license or to say "I do" in a civil ceremony. 
This service was available in April but the Southern California county had to shut it down for a few weeks due to a spike in confirmed coronavirus cases. Now, the county recorder's service is back up and running with more than 150 couples expected to come through on a daily basis. 
RELATED: Marriage services to resume at Honda Center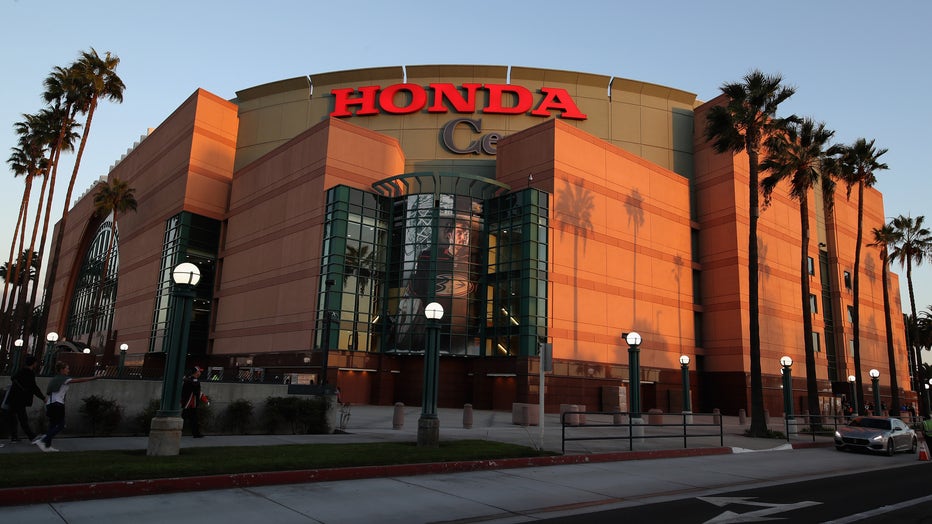 Couples are asked to wait in their cars and will be called up to the ticket office window at the time of their appointment. 
Officials said one witness is allowed for wedding ceremonies and for licenses, only the couple is allowed to approach the ticket window. 
Those who are interested in getting hitched at the Honda Center are required to make an appointment and walk-ups will not be available. The service will be offered on weekdays from 8 a.m. to 4:30 p.m. through the rest of 2020.