Hazmat team responds to Lawndale middle school after foul odor caused students to feel ill
LAWNDALE, Calif. - Law enforcement and a hazmat team responded to a middle school in Lawndale after 17 students reported feeling ill due to a foul odor possibly caused by a new fertilizer on the school grounds, officials said.
Sky FOX captured aerial views of multiple ambulance trucks outside Will Rogers Middle School on 154th Street located near the intersection of Marine and Prarie avenues.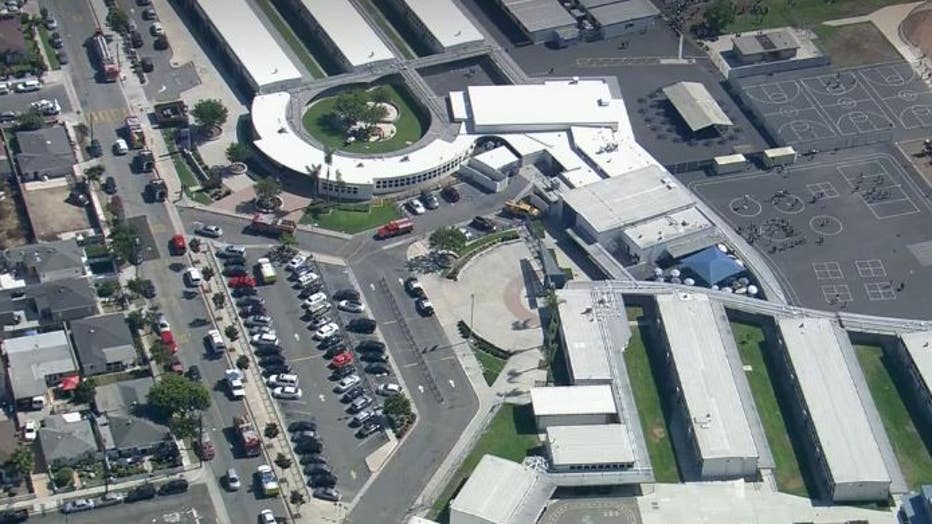 The 911 call came in at 10:48 a.m. reporting an unusual order that caused students to feel ill. Two students were treated for vomiting, two students were treated for "wheezing," and 13 others were examined for complaints of nausea, the Los Angeles County Fire Department said.
Three students were taken to a local hospital for non-serious injuries. 
A hazmat team determined carbon monoxide was not a factor and a preliminary investigation revealed fertilizer may have been a cause of the odor, authorities said. 
No further information was immediately available.