Gun sales soar amid COVID-19 pandemic
BURBANK, Calif. - Redstone Firearms in Burbank is the only black-owned gun shop on the West Coast.  
Every day it is buzzing with new gun buyers. People who for the first time in their lives are looking to arm themselves.
Compton resident Valerie Burks says, "Never thought I would need a gun but with everything going on; everything is crazy! I just feel like I need more protection."
Get breaking news alerts in the FOX 11 News app. Download for iOS or Android.
That's how many people feel.
RELATED: Coronavirus concerns sends shoppers to gun shops
The FBI reported a record-high 3.9 million background check applications just in the month of June.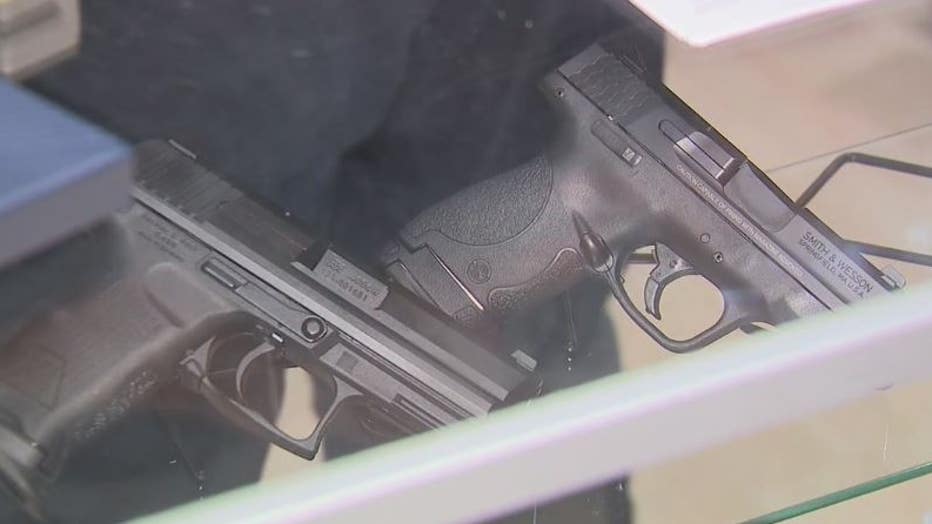 "A lot of folks who are fed up with becoming victims, not necessarily from police but violence in general, are arming themselves in order to protect themselves and their families," says Jonathan Solomon, the owner of Redstone Firearms.
He says, the increase in gun purchases began with the pandemic and increased even more after George Floyd was killed. Since then, more black Americans are out buying guns for self-defense. 
Tina Lee is one of them.
She says, "I think everyone is just scared. Everyone is in a frenzy right now with all of the events that have been going on, racially motivated events, so I think that's why some people are rushing to buy firearms."
Solomon says it's hard to keep up with the demand. "We're seeing so many people right now that we can't keep up."
If you're thinking of heading to Redstone Firearms, have some patience because the wait can be several hours long just to get inside the store.