Gov. Newsom endorses George Gascón for Los Angeles County DA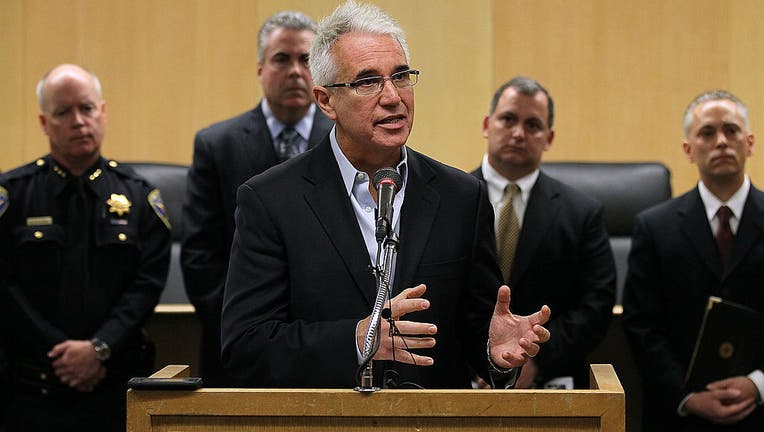 article
LOS ANGELES - Gov. Gavin Newsom has endorsed George Gascón for Los Angeles County District Attorney, it was announced Tuesday. 
Newsom issued the following statement: 
"In 2009 I first turned to George Gascón to lead the San Francisco Police Department because of his track record of getting results. Sixteen months later police were actively engaging the community and homicides had plummeted by more than 50 percent. That's why, in my last act as a Mayor, I turned to him once more to succeed then-DA Kamala Harris. Over the next nine years, he famously reduced crime while reducing incarceration, and he burnished a national reputation as a leader in the fight to reform our dated system of justice. This November Angelenos will choose who to turn to as calls to reimagine our dated system of justice grow louder, and I urge them to join me once again in turning to George Gascón."
Gascón is challenging current DA, Jackie Lacey who has held the position since 2012, along with Rachel Rossi. 
RELATED:
• Criticism mounts against DA Jackie Lacey ahead of November election
• Schiff pulls endorsement from Jackie Lacey in LA County district attorney's race
• Jackie Lacey responds to backlash in wake of social justice movement