Gov. Newsom: 190 HHS healthcare workers being sent California to bring relief to doctors, nurses
SACRAMENTO, Calif. - Gov. Gavin Newsom said Wednesday that California is taking action and is prepared to meet the growing demand for hospital care as coronavirus cases continue to surge statewide.
Newsom said he spoke with Vice President Mike Pence a few days ago and that 190 healthcare workers will be coming from the U.S. Department of Health and Human Services to help relieve stress for California's doctors and nurses.
The Golden State has the capacity to treat 50,000 COVID-19 patients, he said. 
The CEO of Ventura County Medical Center reported it has run out of ICU beds and has activated its emergency surge plan.
RELATED: Ventura County Medical Center activates emergency coronavirus surge plan due to spike in cases
The governor said the state has also expanded its medical staff capacity including 741 California Health Corp workers who have been deployed to work at skilled nursing, corrections and various other facilities. The workers were pulled from 35,000 applicants with a valid license in the needed professions, which "exceeded expectations," he said. 
As of Wednesday morning, the governor said the state has grown its mask inventory with 232 million procedure masks and 46 million N95 masks. That's up from the one million procedure masks and 21 million N95 masks procured in March.
California said it has adequate supply and has sent masks to Arizona, Alaska, Oregon and Washington.
Carmela Coyle with the California Hospital Association said the state hospitals are and continue to be ready to deal with the coronavirus crisis.
RELATED: Stay up to date on all coronavirus-related information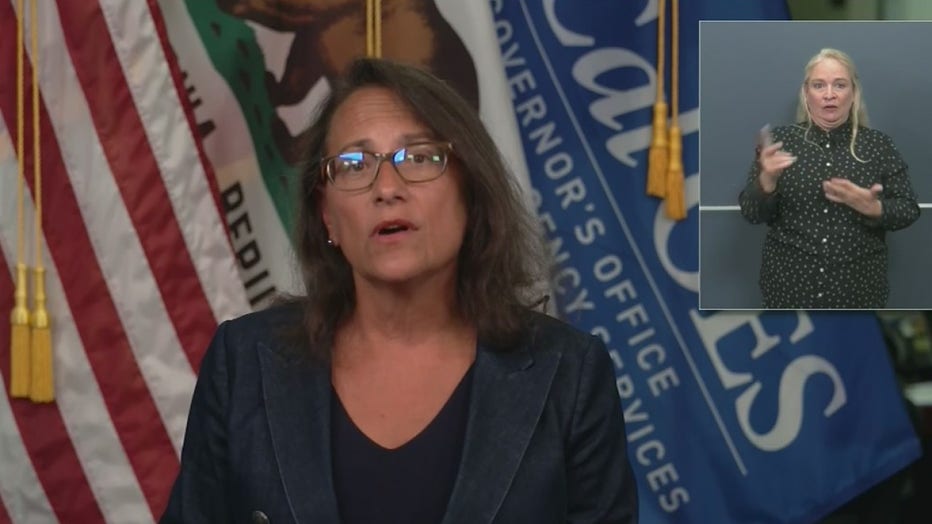 Coyle said the state is adjusting plans to prepare differently as case numbers start to climb again. This includes building up PPE, ramping up available testing supplies, and cross-training medical staff.
"We're going to surge differently this time. We have learned a lot in the last four months," she said.
Hospitals are working together to balance the load of COVID-19 patients. This has been done in Imperial County and in the San Francisco Bay Area to help deal with virus outbreaks within its prison system.  
Newsom said there has been a 44% increase in hospitalizations over a two-week period and that ICU admissions are up 34%.
"Every decimal point is a point of concern," he said.
Three more counties have been placed on the state's monitoring list: Napa, San Benito and Yolo. Local officials are required to issue additional guidelines to help mitigate the spread of the coronavirus.
"This moment will pass, we will get through this…the question is when and that is determined on how we conduct ourselves, how we behave," he said.
During this week's briefings, the governor repeatedly asked Californians to continue wearing masks while in public and to continue physical distancing. 
Get breaking news alerts in the FOX 11 News app. Download for iOS or Android.