'General Hospital' star Haley Pullos arrested for DUI after wrong-way crash in Pasadena
PASADENA, Calif. - "General Hospital" actress Haley Pullos was arrested on suspicion of drunk driving after she was involved in a wrong-way head-on crash in Pasadena, according to California Highway Patrol.
It happened Saturday on the eastbound lanes of the 134 Freeway west of Colorado Boulevard. 
Officials said Pullos was involved in a hit-and-run collision in Pasadena before she entered the wrong way onto the eastbound 134 Freeway near the Orange Grove exit.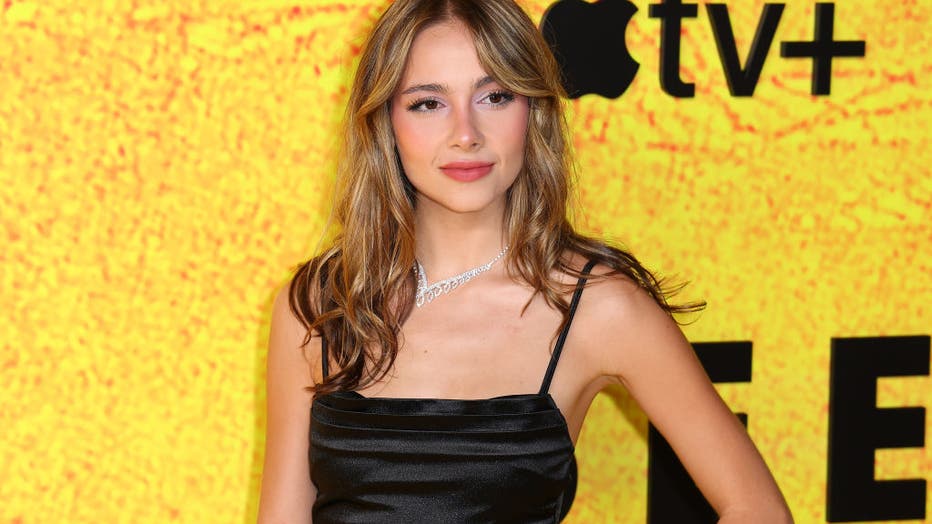 Haley Pullos attends Apple TV+ original series "See" Season 3 Los Angeles premier at DGA Theater Complex on August 23, 2022 in Los Angeles, California. (Photo by Leon Bennett/WireImage)
According to the Pasadena Fire Department, crews "used the jaws of life" to "extract" Pullos from her vehicle. She was taken to the hospital for treatment before her arrest. The other driver was hospitalized with major injuries.
Last week, the 24-year-old — who has played Molly Lansing-Davis in "General Hospital" since 2009 — told "Soap Opera Digest" that she was taking a break from the soap to recover from a car accident.
"Unfortunately, I was involved in an automobile accident and I'm doing OK, but I am going to need a little time to recover. I will be back as soon as possible!" she said in a statement. 
While the cause was not revealed, Pasadena Fire said the crash was  "a reminder to stay within the speed limit, avoid drinking and driving and never be distracted by passengers, phones etc."
Photo courtesy Pasadena Fire Department
A source from ABC told FOX 11 the network is aware of the allegations and they are working to gather more information.
Anyone with further information regarding this collision is encouraged to contact CHP Altadena at 626-296-8100.