Wednesday's Child: Fun-loving Victor wants to find a forever home
(FOX 11) - Victor (2004) is a sociable and likeable young man with an old soul. He is one of a few teenagers who really does enjoy the company of people older than he. That may be why he actively participates in a mentor program.
An avid basketball player, Victor plays on a team at school. To his delight, we had him met up with the World Famous Harlem Globetrotters to get some advices on how to develop an "A" game. What followed was sheer bliss as he learned to spin the Globetrotter signature red, white and blue ball.

Victor stated that he appreciates the support and guidance that he receives from his mentor. Today was no exception. Victor learned a few moves, kept up with the pros and was modest enough to defer to Globetrotter expert wisdom.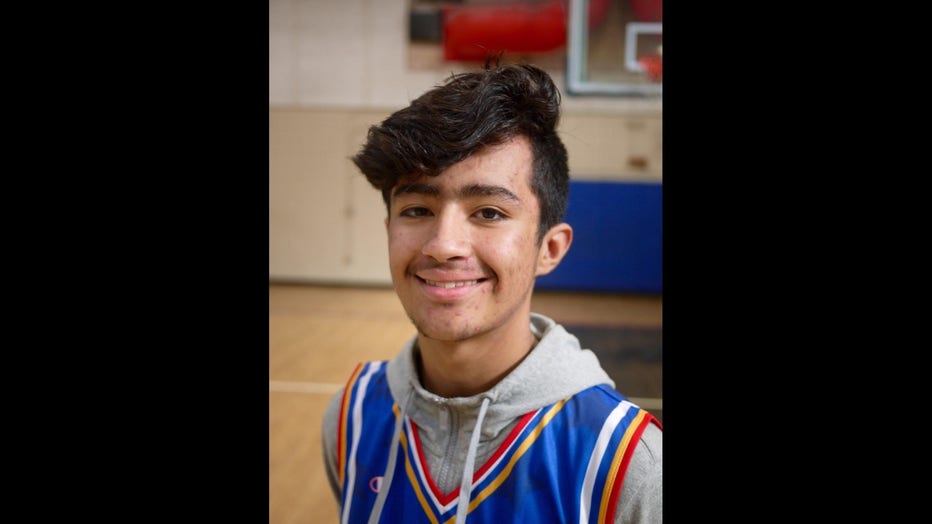 Victor enjoys being active and keeping busy. His hobbies include bowling, playing video games, and going to the movies. He also loves learning about different countries/cultures. Victor also has an affinity for the arts, whether it be photography or the craft of acting.
Victor dreams of traveling and exploring faraway places when he graduates but with a home base to be anchored. Victor makes friends easily, and he cares and is loyal to significant people in his life. A reflective kid, he really listens to what others have to say.
Victor's requirements for a family is simple. He told us the only thing that matters is that the family members can talk to and open up to one another. For Victor, an adoptive home also means he can finally stay in one place and develop long term loving relationships.

All Hands In! To learn more about Victor and about adoption, tune in to Wednesday's Child and give us a call at 1-866-921-ADOPT (2367).