Family upset after Rebecca Grossman shows up late to court
LOS ANGELES - The murder trial of Rebecca Grossman, who is charged in the deaths of Mark and Jacob Iskander, hasn't begun yet but emotions are running high. 
During a pre-trial hearing Thursday at the Van Nuys Courthouse, Grossman was not there at first. But after the judge ordered her to appear she did.
Grossman is well known in social circles. She is the co-founder of the renowned Grossman Burn Foundation. 
She is accused of killing the young brothers as they crossed a Westlake Village street with their parents in a marked crosswalk on Sept. 29, 2020.
The boys were 8 and 11-years-old when they were fatally struck by the luxury car allegedly driven by Grossman at speeds up to 80 miles an hour.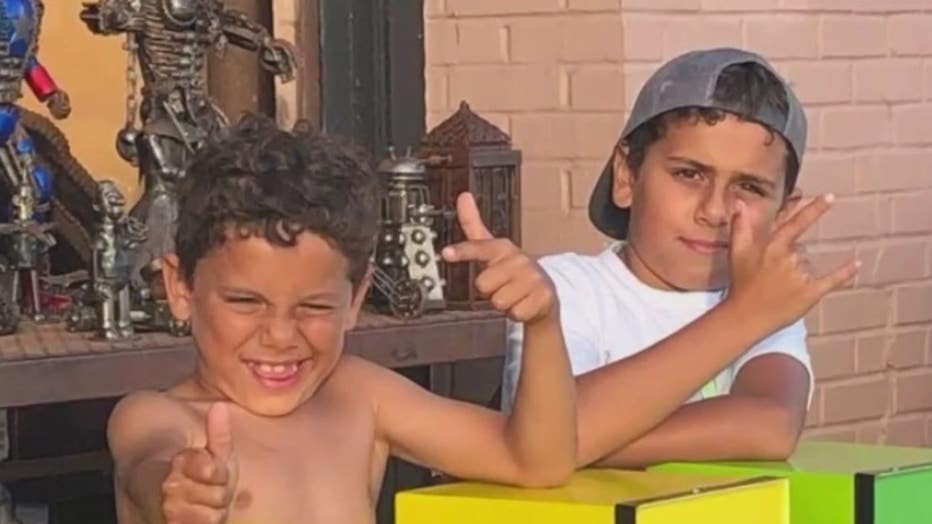 Grossman was charged in December 2020 with two felony counts each of murder and vehicular manslaughter with gross negligence, along with one felony count of hit-and-run driving resulting in death.
PREVIOUS COVERAGE:
Cameras were not allowed in court Thursday, but during recess, supporters of the Iskander family who wore pins that read "we love you Mark and Jacob" gathered outside. 
Nancy Iskander wept as she recalled the loss of her two young sons and spoke about how she is trying to raise the child who survived and witnessed his brothers' deaths. 
She thought Grossman's failure to appear was callous and worried about the plodding pace of the court proceedings. Still deep in her grief she said "Some folks don't even understand there are people involved. Feelings involved. I see their friends graduating and I'm still here at the courthouse…. hoping for justice."
FOX 11 reached out to attorneys for the defense and prosecution but heard no response. The defense attorneys said this morning they did not realize Grossman was needed in court, when they did— she complied. In a hair-raising moment, FOX 11's camera's saw the defendant and her legal team crossing the street after court. We chased after them to get a comment, but they were silent. 

The trial is expected to start next month.