Dodger legend Steve Garvey to run for U.S. Senate
LOS ANGELES - Baseball legend Steve Garvey is running to represent California in the United States Senate. After months of speculation, the Republican confirmed the news in an exclusive interview with FOX 11. 
"It's been the worst kept secret, not only around California but around the country," Garvey said to Elex Michaelson, in the first TV interview of the campaign. 
"I think back to the 1970s and 1980s, California was the heartbeat of America and now it is just a murmur. It's got this potential to be the greatest state in the Union but we the people need to stand up again," Garvey said. 
The former first baseman for the Los Angeles Dodgers and San Diego Padres has thought about a political career for decades. During his playing career, teammates used to call him "Senator."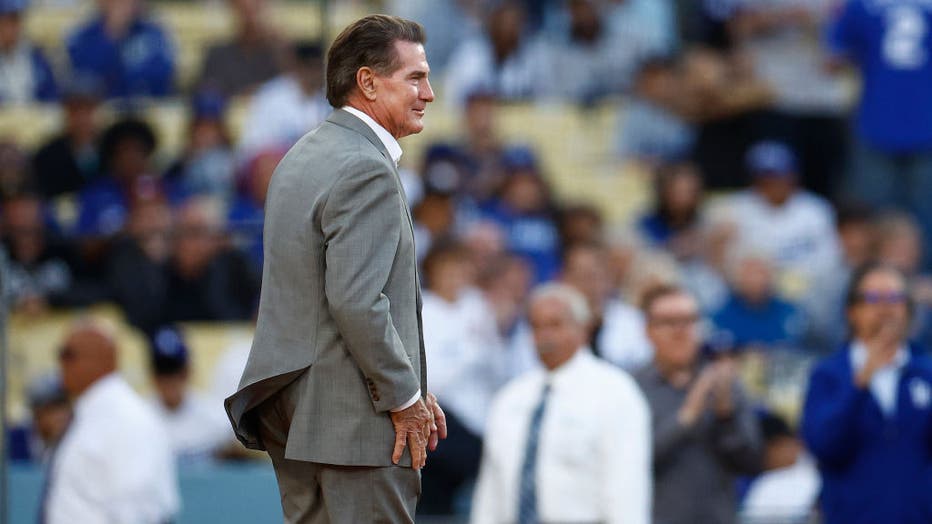 Former Los Angeles Dodgers player Steve Garvey at Dodger Stadium on June 02, 2023 in Los Angeles, California. (Photo by Ronald Martinez/Getty Images)
This year, he spent months traveling up and down the Golden State to figure out whether to run for the Senate. He said almost everyone wanted to talk about quality-of-life issues. 
"I started hearing things from a Giants fan…'Garv, I hate the Dodgers, but I'll vote for you!'" Garvey said.
"People that are watching know me through all these years. They know I've got common sense, they know I'm compassionate, they know I'm a consensus builder," he adds. 
No Republican has represented California in the Senate since 1992. 
Garvey is running as a Republican in a state that Republican Donald Trump lost by almost 30 points.  
"I always say, I never took the field for Democrats or Republicans or independents but for all the fans and I'm running for all the people," Garvey told Michaelson.
"There's an R next to my name and I shop at Brooks Brothers once in a while. But people say 'What kind of campaign is this?' It's a Steve Garvey campaign for all the people."
Garvey told Michaelson that he voted for Trump in 2016 and 2020 but didn't say whether he'd support him in 2024. 
"When I get a ballot, I'll vote for the person who is best suited for the job," Garvey said.
"Did you vote for him the first two times?" Michaelson asked.
"The first two times, I did," Garvey responded.
On the abortion issue, Michaelson asked if he was pro-choice or pro-life, and he said "The people of California have spoken, the most important thing for a Senator to do is to pledge to uphold the voice of the people."
Garvey said the biggest international issue is national security and he's especially concerned about the border. 
Asked what Senate committee he'd like to serve on the most, Garvey said he'd like to work on environmental issues. 
The 74-year-old pledged to run for one term only of six years. 
"I turned to my wife Candice and I said, I think we should run for the Senate. She looked at me and said, 'Don't you think you're a little young?' I said, 'I'll overcome that!," he joked. 
Watch more of Elex's interview on "The Issue Is: with Elex Michaelson," California's only statewide political show. It airs Friday nights at 10:30 p.m. on FOX 11 Los Angeles.