Stabbing suspect shot by LAPD officer at East Hollywood Metro station
LOS ANGELES - An investigation is underway Tuesday after an officer with the Los Angeles Police Department shot a stabbing suspect in East Hollywood, officials said. 
LAPD investigators said the incident unfolded near Vermont Avenue and Beverly Boulevard around 10 a.m. with an altercation on the Metro transit platform between a man and a woman that left the woman injured
"The female was struck in some part of her body," said LAPD Lt. Letisia Ruiz. 
A male bystander tried to intervene, however, the suspect, later identified as Mason Todd Swenor, 23, produced a knife and then fled the scene. 
"He brandished a knife so, that's a crime. We don't know if he lunged. That's all going to be part of the investigation," Ruiz added. 
Swenor allegedly stabbed another man after leaving the Metro station. A witness told FOX 11 that the man was cut in the arm. Police haven't said how many times the victim was stabbed. According to Lt. Ruiz, the victim was transported to the hospital in stable condition.
RELATED: Homeless man allegedly bites off LAPD sergeant's finger in East Hollywood
Once LAPD officers arrived at the scene, they gave multiple commands for Swenor to drop his knife, but he refused.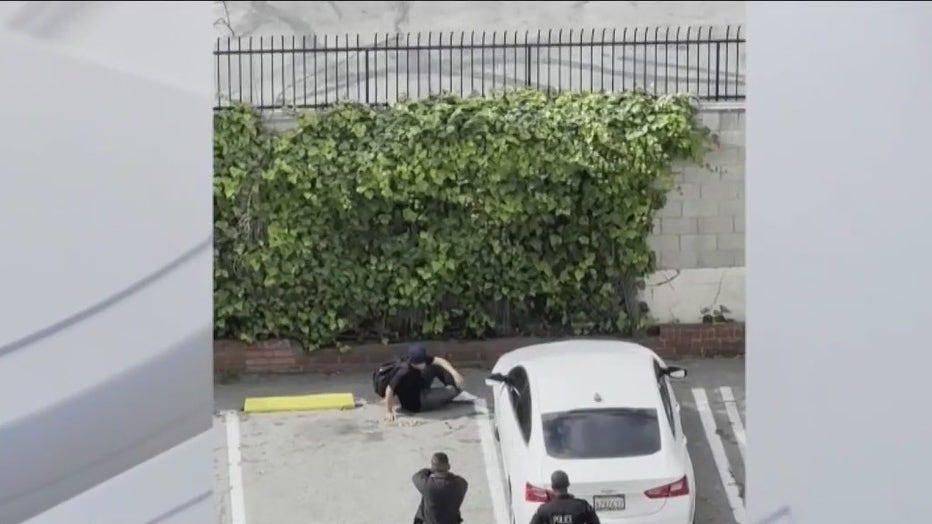 "They asked him many times to lay down, to drop the knife. He takes the knife again and asks them to go out. He wanted to escape I guess," said Iurii Sumaneev who witnessed the altercation.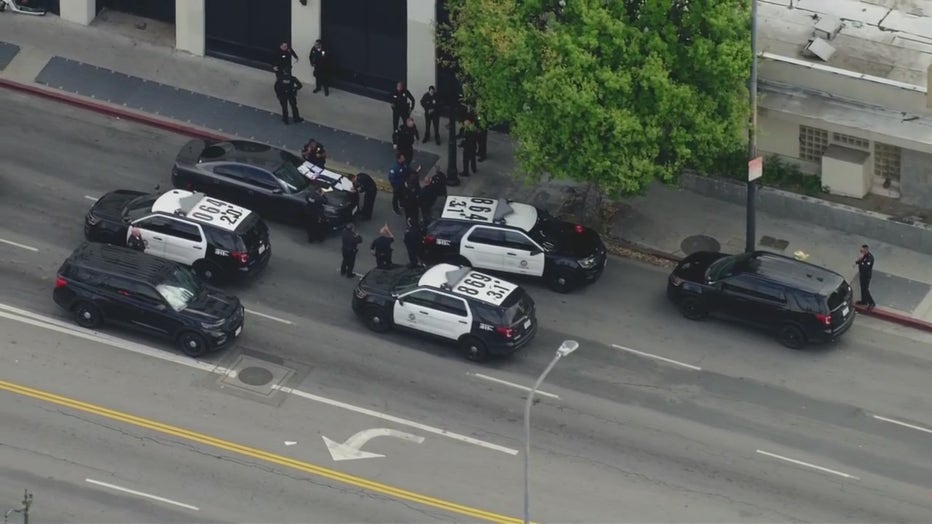 Sumaneev, who directs social media videos, suddenly found himself shooting a video of a real life police drama right outside his apartment window. He says the area where he lives is "not a safe area."
After refusing commands, an officer-involved shooting then occurred. 
"I heard three shots - four shots. One, boom. Then, boom boom boom... four shots that's all," said Frank Solis who was working nearby.
The suspect was taken to the hospital in stable condition. No officers were injured. Swenor was booked on suspicion of attempted murder and is being held on $2.1 million bail, the Los Angeles Police Department reported.
Swenor remains in the hospital in critical condition.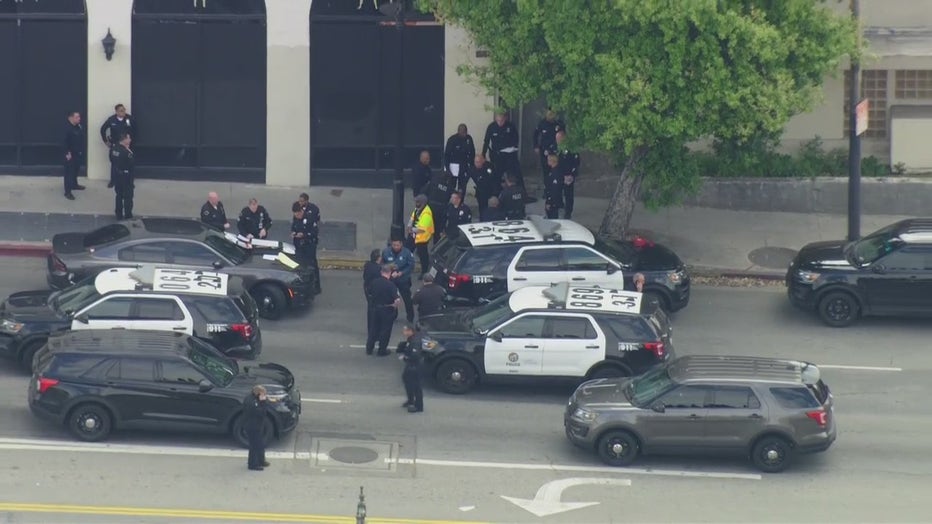 This is the second violent altercation to occur at an East Hollywood Metro station. On April 27, the pinky finger of a Los Angeles police sergeant was bitten off by a homeless man at the Metro Red Line on Santa Monica Boulevard and Vermont Avenue.