Dog sits on owner's back during arrest in South LA
LOS ANGELES - It was an unusual, yet adorable sight as a small dog followed its owner and jumped on her back as she and another man were getting arrested in South LA Wednesday afternoon. 
Los Angeles Police officers were following suspects in a vehicle they believed were wanted for armed robbery. The vehicle came to a stop near the intersection of Main and 88th and the two suspects inside exited the vehicle and surrendered to police. 
However, once the female passenger exited the vehicle, a small dog followed her. As the suspect laid on the floor, the dog jumped on her back and stood there for a few minutes until police approached them.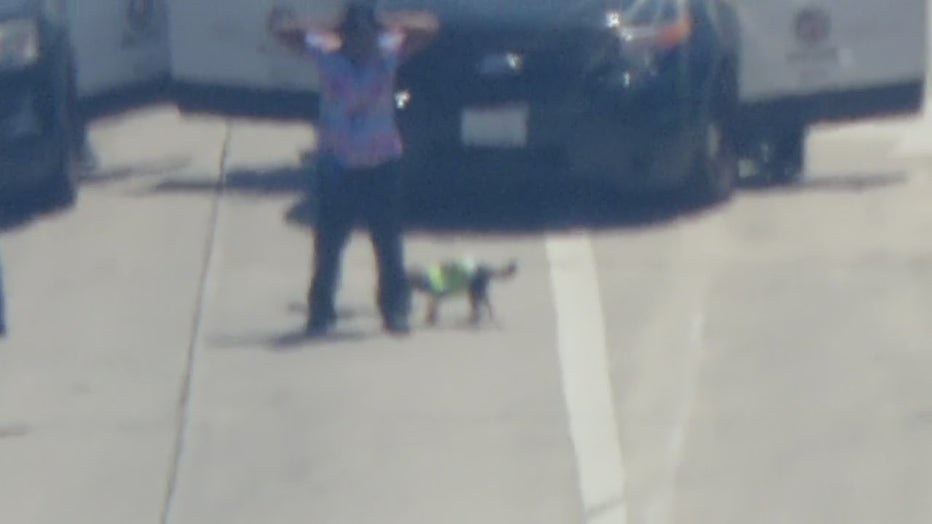 Officers safely removed the dog and placed it back inside the vehicle. The suspects were later arrested.