Disneyland Haunted Mansion expansion plans revealed
ANAHEIM, Calif. - Looks like the Haunted Mansion at Disneyland is getting a spooky makeover!
The metamorphosis begins in 2024 and will "build on the story and lore of the Haunted Mansion and include an expanded outdoor queue to immerse guests in enhanced theming as well as a new retail shop," according to an updated posted on the Disney Parks Blog Tuesday. 
Some of that "enhanced theming" will include ties to more stories and new gardens inspired by Master Gracey, Madame Leota and the one-eyed cat.
Photo courtesy Disney Parks Blog
"Each of the gardens will feature unique elements ranging from a water fountain and gazebo to themed statuary and landscaping. In fact, guests will be able to see a new greenhouse where the groundskeepers for the Haunted Mansion grow their plants."
SUGGESTED:
The pet cemetery and horse-drawn funeral hearse will continue to reside on the attraction's grounds.
A new elevator exit will also be built from the Haunted Mansion for guests with disabilities. 
Details about the new retail shop will be released at a later date.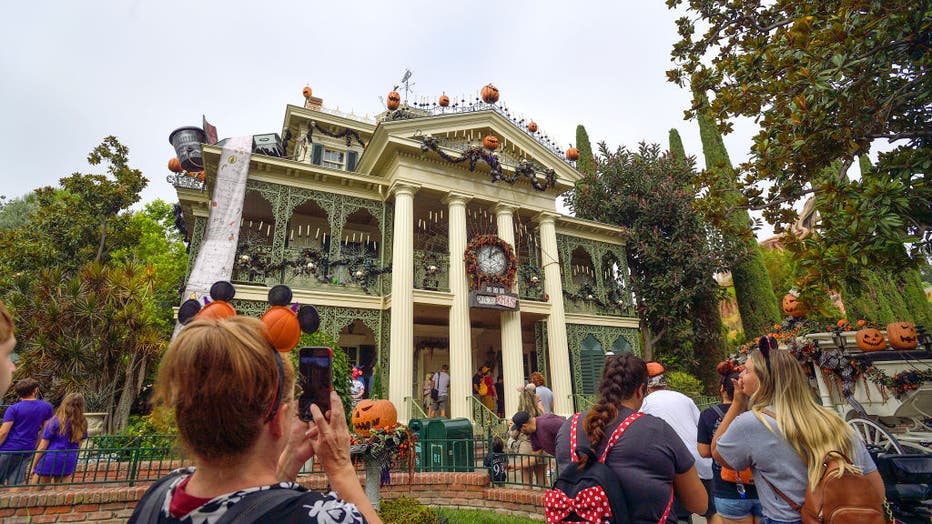 Haunted Mansion Holiday during Halloween Time at Disneyland in Anaheim, CA, on Friday, September 3, 2021. (Photo by Jeff Gritchen/MediaNews Group/Orange County Register via Getty Images)
Additionally, park officials said enhancements will be made to the plaza adjacent to Tiana's Palace. 
"This area is one that holds a lot of memories and history, and a new, elegant park-like setting will be a place to relax and enjoy the ambiance and live entertainment under the shade of new and historic trees."
Construction begins in January 2024.