Disneyland's Fantasmic show on hiatus until 2024
ANAHEIM, Calif. - Those who were hoping to see Disneyland's Fantasmic show by Labor Day weekend are going to have to wait even longer. 
PREVIOUS COVERAGE: Disneyland's Fantasmic show on hiatus for summer: Here's why
"Our goal is to always deliver the best possible show for our guests. With that in mind, we are planning the return of "Fantasmic!" with exciting new magic in spring 2024," Disneyland Park officials said in a statement released Wednesday. 
The statement continued to say, "As teams continue work on the show, we have launched nightly entertainment on the Rivers of America this summer and we are working on even more exciting entertainment offerings for our guests later this year."
This comes months after the animatronic dragon featured in the show caught on fire during a live performance.
PREVIOUS COVERAGE: Disney suspends fire effects worldwide after fire during Disneyland Fantasmic show
Video from the scene earlier this year showed the performance proceeding when spontaneous screams can be heard mingled with the pre-recorded music and sound effects.
Park officials said all cast members and guests at nearby attractions were evacuated due to smoke and wind. No injuries were reported.
Most of the other Disneyland attractions remained open, according to parkgoers.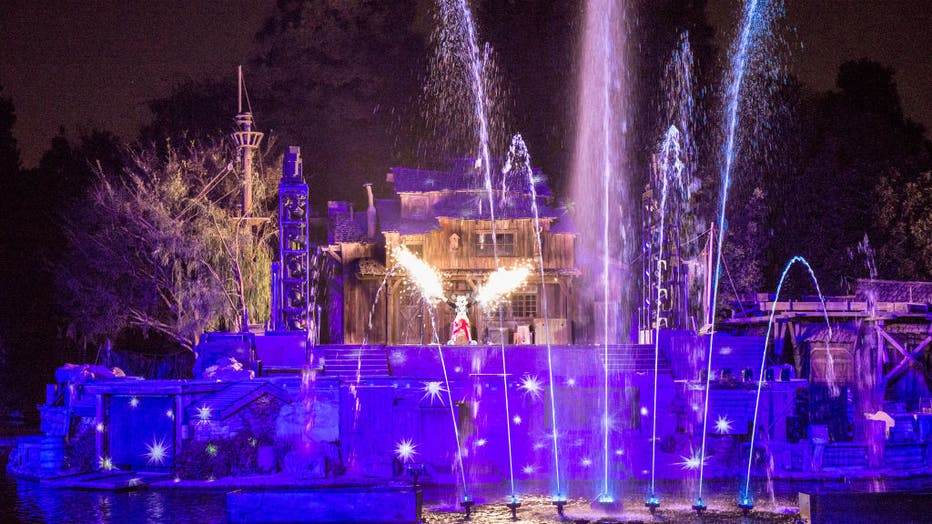 Fantasmic! opened in Frontierland in 1992 and features fireworks, various Disney characters, live actors, water effects, pyrotechnics, lasers, music, audio-animatronics, searchlights, decorated boat floats, and mist screen projections.
The show goes inside Mickey Mouse's imagination as he battles various Disney villains, including Maleficent in her dragon form, which is said to be about 45 feet tall.
The popular attraction got a makeover in 2017.
Ryan Laux, a 28-year-old video producer and an annual season passholder was watching the show when the fire erupted and told the Los Angeles Times "It was a big giant fireball. Then they began pushing people out."
He estimated there were about 1,000 people crowded around, watching the show.
"It was shocking," Laux continued. "The crowd was in a standstill. People are packed in like sardines."
Fantasmic! is part of Tom Sawyer Island, which has been at Disneyland since 1956 and features the main character from the book by Mark Twain.
City News Service contributed to this report.