Community remembers Gabriel Fernandez on 18th birthday weekend
PALMDALE, Calif. - A chorus of several hundred voices sang happy birthday to Gabriel Fernandez Saturday, outside the apartment complex where he was killed. The Palmdale boy would have turned 18 this long weekend. Instead, he will forever be eight years old. 
His cousin Emily Carranza was touched by the large crowd who has gathered to honor him. "It's heartwarming, it feels good," she said. "They still remember him"
In the almost 10 years since his murder, Fernandez's case has become a rallying crime for new laws and reforms. Despite repeated reports of abuse to the Department of Children and Family Services and the Los Angeles County Sheriff's Department, Fernandez was left in the care of his mother and her boyfriend who tortured him to death. Deputy District Attorney Jonathan Hatami who prosecuted his killers, said since his death, state legislators have also failed him.
"Children don't have anybody supporting them in Sacramento, they don't have any money'" he said. They don't have a political party, they are not Democrats or Republicans."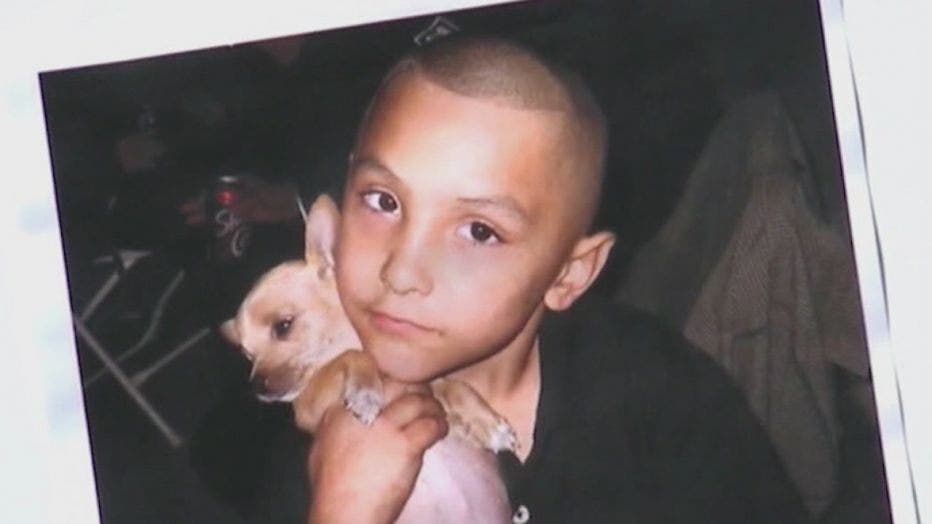 Gabriel Fernandez (FOX 11)
At Gabriel's birthday celebration he called for laws to hold social workers and police accountable when they fail to protect kids.
SUGGESTED: Gabriel Fernandez: Mom convicted of murder, torture denied bid for re-sentencing
Others are calling for the passage of "Gabriel's Law," which would require all counties to input suspected child abuse reports into a central system, so different agencies can share information and have access to them.
For the Avalos family who came to honor Gabriel, it is deeply personal. Five years after Gabriel was killed, 10-year-old Anthony Avalos was also failed by the system in the Antelope Valley. Anthony's mother and her boyfriend are now on trial for his murder.
SUGGESTED: Anthony Avalos: Boy looked malnourished, mom didn't seem upset witnesses said
"There were multiple reports about Anthony, they should have saved  him," said Maricruz Avalos, Anthony Avalos' aunt. She wondered why after all the publicity and outrage generated by Fernandez's case, more hasn't been done to protect children.
"As a parent as a father of Anthony, there's no words," said Victor Avalos, Anthony Avalos' father. He was in Mexico when Anthony was killed, "They really failed," he said.