Community addresses noise concerns coming from Hollywood Burbank and Van Nuys airports
BURBANK, Calif. (FOX 11) - The Southern San Fernando Valley Airplane Noise Task Force held its very first meeting Wednesday night. 
The committee is tasked with coming up with solutions to address aviation noise from the Hollywood Burbank and Van Nuys airports.
"The planes aren't flying over us. They're flying really low, thunder, all day long," said Bel Air- Beverly Crest resident Jeff Rhodes. 
Residents who live as far away from Burbank, like Bel Air, say the noise is so bad; Rhodes compares it to being a prisoner in your home
 "All day long, one after the other, thunder that never stops. Don't use your backyard, don't open the windows, don't do anything," Rhodes added. 
More than 70 people signed up to go on record during public comment, many of them arguing the noise -- which one resident recorded, seriously impacts public health and the quality of life.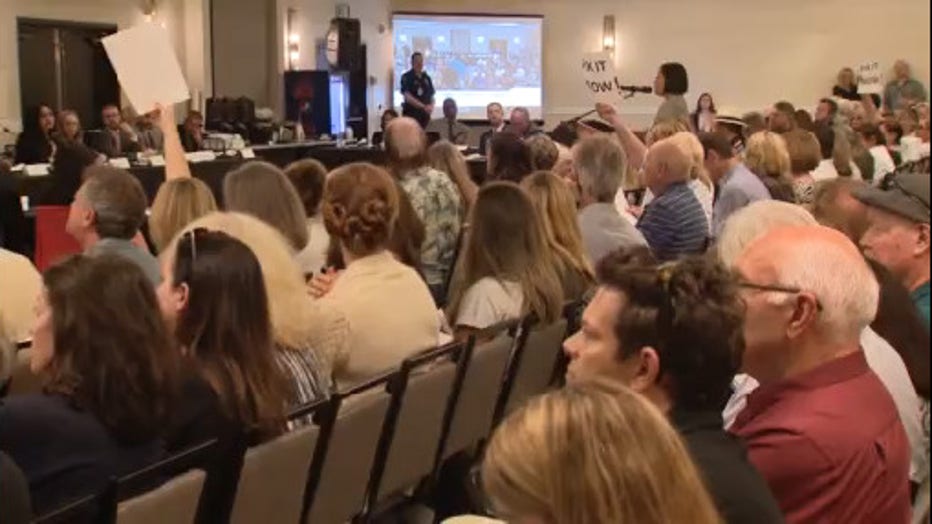 Earlier this month, the FAA admitted flights leaving Burbank had shifted south over Studio City. But the agency said it could not identify the cause. Residents, however, blame next-gen, a new satellite system the FAA uses to map flight paths.
"Ask them to go back to the historical path immediately, nobody should live in this situation. You've taken away the livability of our homes," said Sherman Oaks resident Christine Kim,
The noise even has some residents like Roy Lions considering selling his home after living there for more than three decades.
"We close the windows, and we stay inside because we can't hear each other when we talk in the morning," said Lions who lives in Sherman Oaks. 
Local and federal elected officials who make up the new task force say they hope to come up with a persuasive recommendation for the FAA to make changes over the next six months.