Suspected California church shooter charged with federal hate crimes against Taiwanese community
LOS ANGELES - The man suspected of shooting a Laguna Woods, California church in May 2022 is facing nearly 100 counts of federal hate crimes against the Taiwanese community, including the murder of one person and the attempted murder of 44 others.
On Thursday, the U.S. Department of Justice (DOJ) announced 69-year-old David Chou, of Las Vegas, is being indicted on 98 violations of federal law in the shooting that took place at Irvine Taiwanese Presbyterian Church in , which includes the following*:
45 counts of obstructing free exercise of religious beliefs by force
45 counts of violating the Matthew Shepard and James Byrd Jr. Hate Crimes Prevention Act
1 count of attempting to damage or destroy a building used in interstate commerce by means of fire and explosives
1 count of carrying explosives during the commission of a federal felony offense
6 counts of using a firearm during the commission of a crime of violence
*= information taken from DOJ's website
Back in May 15, 2022, Chou allegedly entered the Irvine Taiwanese Presbyterian Church in Laguna Woods and opened fire, killing one person and injuring five others.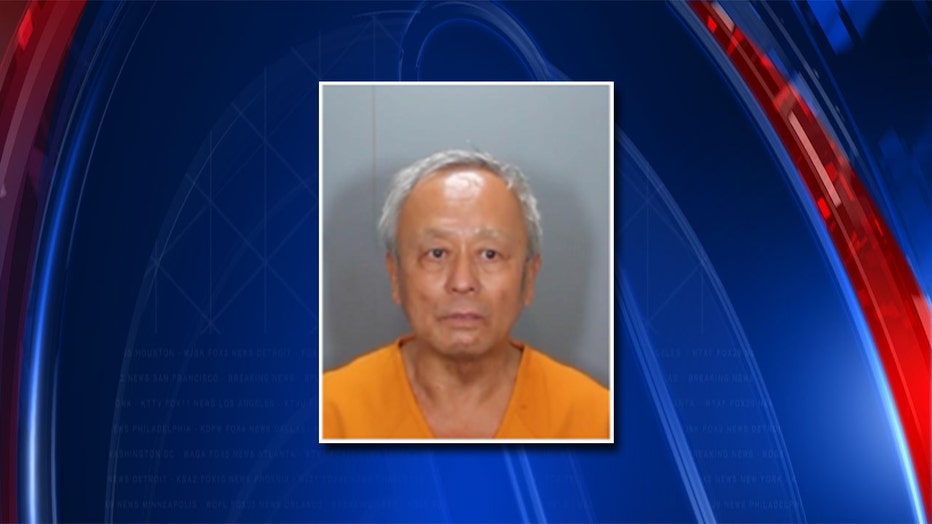 Alleged Geneva Presbyterian Church shooting suspect David Chou. (FOX 11)
The shooting killed 52-year-old John Cheng. Cheng is remembered by witnesses as the man who charged at Chou, allowing other parishioners much-needed time to intervene. A pastor threw a chair at Chou, and a group of congregants were able to not only stop Chou, but also hogtie the suspected gunman before law enforcement arrived.
If convicted, Chou faces a maximum penalty of death or life in prison without parole, the DOJ said.