'Toxic' love? Sam Asghari files for spousal support from Britney Spears in divorce papers, report
LOS ANGELES - Just hours after reports that Britney Spears and her husband Sam Asghari had separated, TMZ reported Wednesday night that Asghari has filed for divorce. The divorce also allegedly noted that Asghari will be seeking spousal support from Spears, according to the report.
News of their separation came after an alleged argument between the couple, who married in July 2022, spouted over cheating allegations, according to TMZ. Asghari cited "irreconcilable differences" in the divorce filing, according to the report.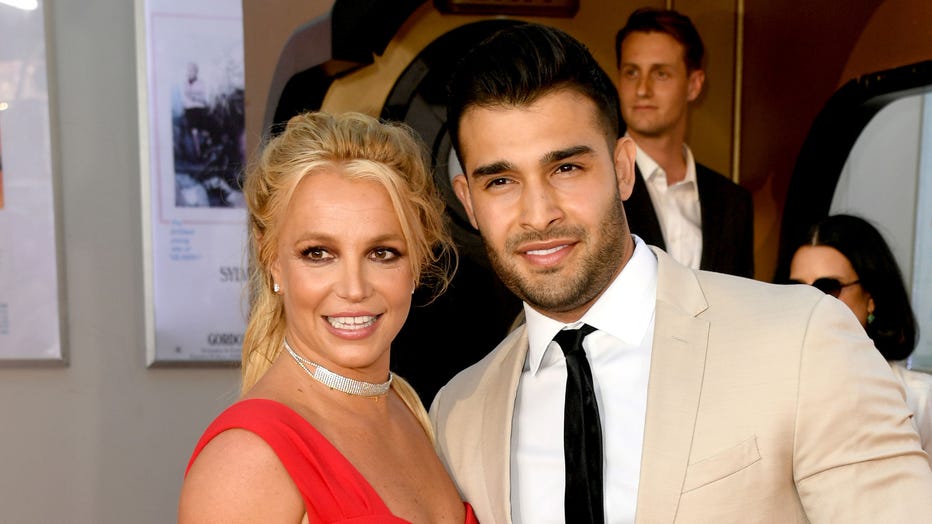 Britney Spears (L) and Sam Asghari arrive at the premiere of Sony Pictures' "One Upon A Time...In Hollywood" at the Chinese Theatre on July 22, 2019 in Hollywood, California. (Photo by Kevin Winter/Getty Images)
Asghari allegedly confronted Spears over the cheating rumors approximately a week ago, a direct source told TMZ. While it is unclear if any cheating did actually occur, TMZ was told that Asghari believed the rumors to be true, which led to the argument.
According to TMZ, Asghari moved out of the home he shared with Spears.
TMZ also reported that Asghari may contest the prenup the pop star made him sign ahead of their marriage, but no details were immediately available.
While neither Spears nor Asghari have spoken publicly yet on the matter, Asghari did share the following message on his personal Instagram on Thursday afternoon:
"After six years of love and commitment to each other, my wife and I have decided to end our journey together. We will hold onto the love and respect we have for each other and I wish her the best always…"
This is not the first time the couple has sparked rumblings of a serious split. Back in March of this year, both Asghari and Spears were photographed without their wedding rings. Back then, Asghari's representatives swiftly shut down the rumors, saying that Asghari removed his wedding ring only to film a movie.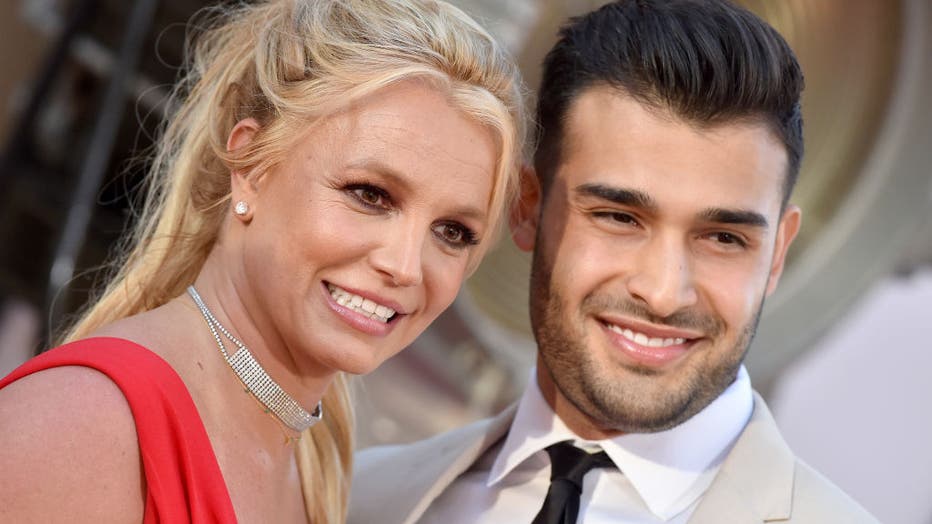 HOLLYWOOD, CALIFORNIA - JULY 22: Britney Spears and Sam Asghari attend Sony Pictures' "Once Upon a Time ... in Hollywood" Los Angeles Premiere on July 22, 2019 in Hollywood, California. (Photo by Axelle/Bauer-Griffin/FilmMagic)
But according to previous reports from TMZ, there has been "deep trouble" between the pop star and the actor for months. Asghari had allegedly "stopped sleeping at the house as much" and screaming matches between the couple were frequent, according to TMZ.
And back in February of this year, Spears' family and loved ones were reportedly "concerned for her wellbeing." 
According to another TMZ report, the "Toxic" singer was struggling with her own mental health, and allegedly exhibiting "erratic, volatile behavior."
PREVIOUS COVERAGE:
The couple began dating back in 2016 after Asghari was hired to appear in one of Spears' music videos for her song "Slumber Party."
In 2020, during the #FreeBritney movement, Asghari posed with a "Free Britney" t-shirt and the two began sharing plans for marriage and a family, TMZ reported.
Asghari proposed to Spears in 2021 and the two tied the knot in the summer of 2022, seven months after Spears' conservatorship ended.
Neither Asghari nor Spears could be reached for comment.