Britney Spears slapped by NBA star Victor Wembanyama's security guard: report
LOS ANGELES - Britney Spears was reportedly smacked by a member of NBA star Victor Wembanyama's security team in Las Vegas, TMZ reports. 
UPDATE: Video shows Britney Spears inadvertently hit herself in the face in Wembanyama encounter
It happened Wednesday around 11 p.m. at Catch restaurant inside the Aria Hotel. Spears was reportedly there with her husband Sam Asghari and two other people.
SUGGESTED:
According to TMZ, a member of Wembanyama's security detail slapped Spears after she asked the NBA star for a picture. 
The publication reports Spears approached the rookie, tapping him on the shoulder. That's when she was allegedly smacked.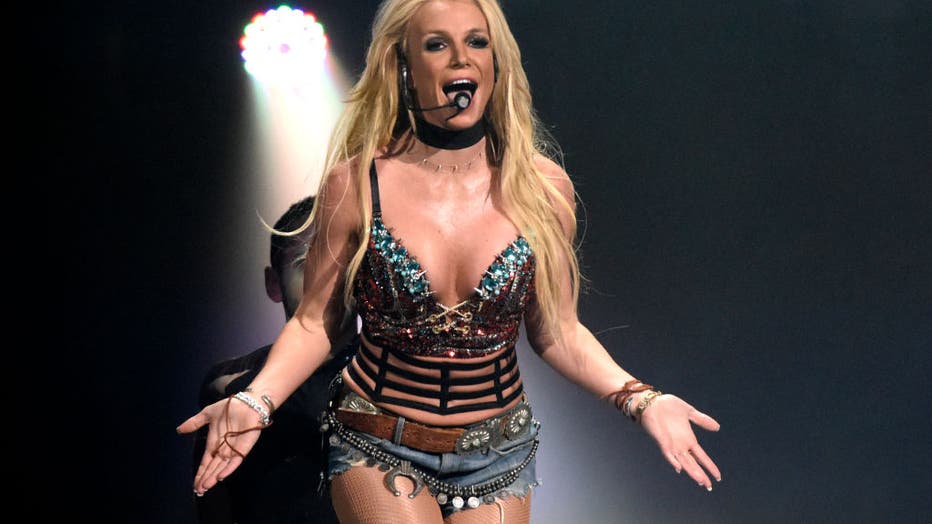 File photo of Britney Spears on December 3, 2016 in San Jose, California. (Photo by Tim Mosenfelder/Getty Images)
Spears reportedly "composed herself" and walked back to her table after the alleged incident, at which point the security guard came over and apologized, saying, "You understand how it is when you're being swarmed by fans."
Spears allegedly accepted the apology but after dinner went to the police department to file an incident report for battery, according to the publication.
Wembanyama shared his side of the story on Thursday. In a media scrum recorded by KENS-TV's Nate Ryan, the Spurs rookie was told to not stop for anyone as he and his security were walking along the Vegas hallway. The Spurs big man was warned if he stopped, it could create a chaotic scene.
At the moment, "Wemby" had no idea that it was Spears who allegedly kept approaching him. 
"That person grabbed me from behind," Wembanyama said, referring to Spears, in Ryan's video. "Not on my shoulder, she grabbed me from behind. And so I just know the security pushed her away."
Las Vegas police issued a statement to ET saying officers responded to a property in the 3700 block of Las Vegas Boulevard (where the Aria Hotel is located) to investigate a reported battery, but said no arrests were made and no citations issued.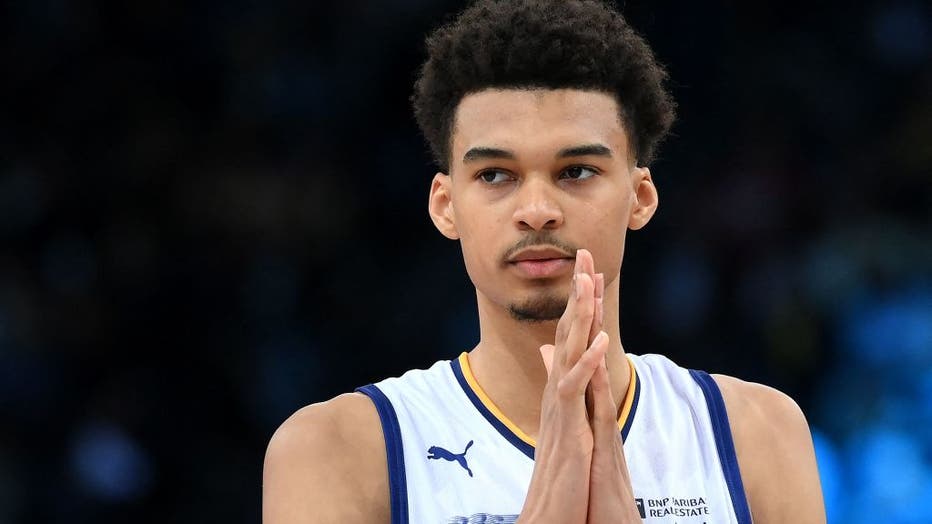 File photo of Victor Wembanyama in Paris on May 7, 2023. (Photo by FRANCK FIFE/AFP via Getty Images)
Sources told TMZ, however, this is "not being handled as a criminal matter" because authorities found the security guard was trying to protect Wembanyama and did not intend to harm the pop star.
Wembanyama's debut at NBA Summer League is Friday night — and it's sold out. All 17,500 tickets that were available for Day 1 of the 11-day series of games on the campus of UNLV were gone by sometime Wednesday, largely because of the debut of the 7-foot-3 rookie who will be playing his first game in a San Antonio Spurs uniform.
The Associated Press contributed to this report.