Better Together: Feeding America Riverside | San Bernardino
RIVERSIDE, Calif. - This week, we're excited to bring you a special series where we have one goal in mind; in times of crisis and challenges, we come together, and we're better off for it. We are better together, and together we are going to get through this pandemic.
Feeding America Riverside | San Bernardino (FARSB) is leading the fight against hunger in the Inland Empire by providing food access, emergency relief, education, and advocacy for families in Riverside and San Bernardino Counties. FARSB is the primary source of food to over 250 local nonprofit organizations, distributing over two million pounds of food monthly to emergency food pantries, homeless shelters, soup kitchens, high-need elementary schools, senior centers, residential treatment centers, and after school programs.  
RELATED: CoronavirusNOW.com: FOX launches national hub for COVID-19 news and updates.
With the help of these charity partners, FARSB makes up the largest hunger-relief organization in the Inland Empire, making food security a reality for over 1.2 million people every year. Every $1 donated to Feeding America Riverside|San Bernardino helps to provide up to 8 meals.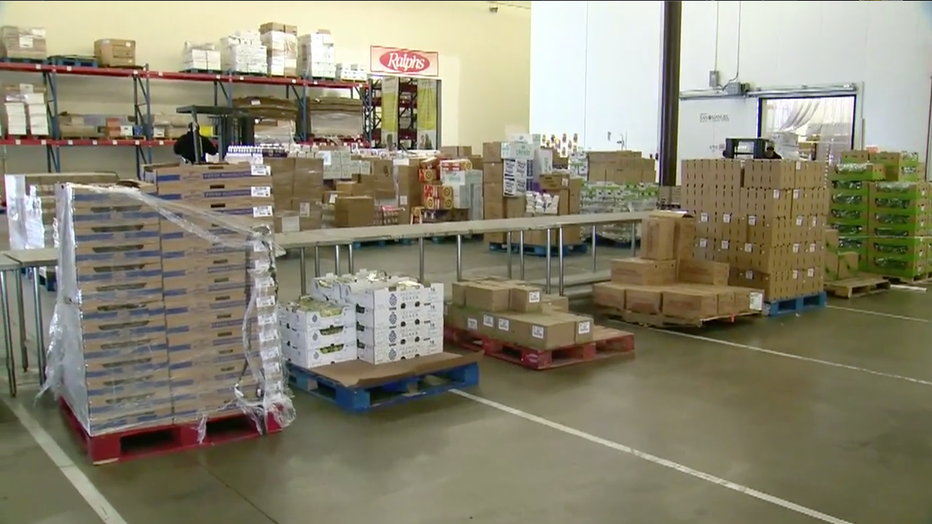 We spent the morning at Feeding America where we are seeing the need for food for families, as the number of people in need in these times has more than quadrupled. 
RELATED: Learn how you can take action to help prevent the spread of COVID-19
Just one dollar will help serve eight meals.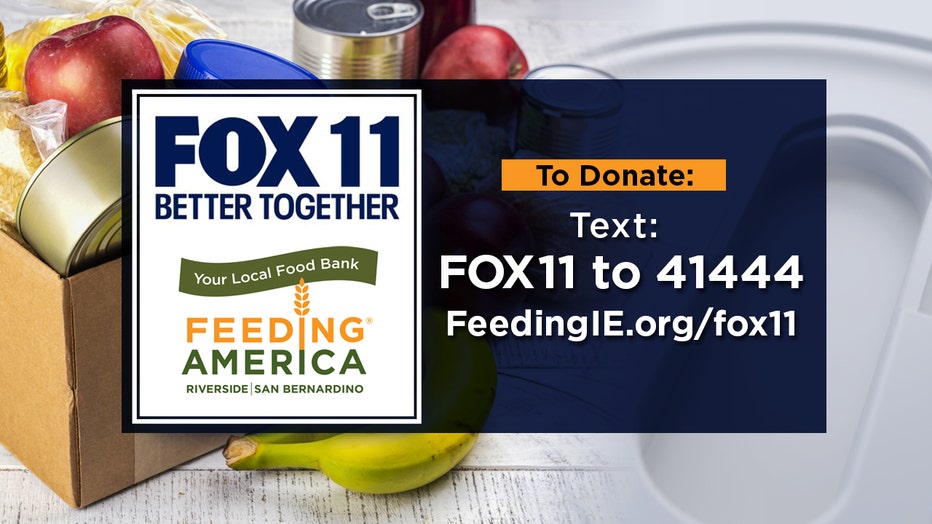 If you'd like to donate, you can text FOX 11 to 41444, or visit FeedingIE.org/fox11.
Get breaking news alerts in the FOX 11 News app. Download for iOS or Android.