Anaheim apartment fire kills one dog, displaces 10 residents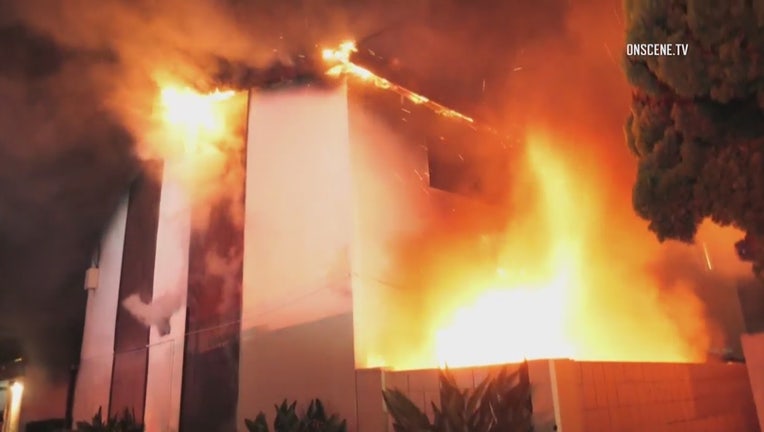 article
ANAHEIM, Calif. (FOX 11) - Ten people were displaced from at least two apartments at a two-story Anaheim building due to a fire that injured one person and killed a dog, authorities said today.
The fire was reported at 10:51 p.m. Sunday at 2182 West Brownwood Ave., a MetroNet fire dispatcher said.
Initial reports indicated people might have been trapped inside, but everyone was out when firefighters arrived, she said. The flames were out at 11:05 p.m.
The injured person declined transport to a hospital, the dispatcher said.
CNS contributed to this story.