Singer Aaron Carter found dead inside his Lancaster home
LOS ANGELES - Singer Aaron Carter has died after apparently drowning at his Lancaster home Saturday morning. He was 34 years old.
Representatives for Carter's family confirmed the singer's death to the Associated Press. They did not provide any immediate further comment.
The Los Angeles County Sheriff's Department responded to Carter's home on Valley Vista Drive around 11 a.m., after a house sitter called, saying she'd found a man in the bathtub, the department said. 
LAS VEGAS, NEVADA - FEBRUARY 12: Singer and producer Aaron Carter performs at the "Kings of Hustler" male revue at Larry Flynt's Hustler Club on February 12, 2022 in Las Vegas, Nevada. (Photo by Gabe Ginsberg/Getty Images)
"We are here because this is a high profile case" said LA County Sheriff Homicide Lt. Daniel Vizcarra, outside Carter's Lancaster home. 
Carter's Girlfriend Melanie Martin was outside the home Saturday, trying to convince officers to let her into the house to see him,  saying, "I've been here the whole time". 
The RV Carter had been using to tour was parked outside the home, where deputies confirm they've been called before to check on the singer's welfare. Some of his social media posts concerned fans enough that they thought he might break his sobriety and harm himself. But, he always answered the door, say neighbors, until today. "A far cry from the early days" said one fan, who didn't want to be identified.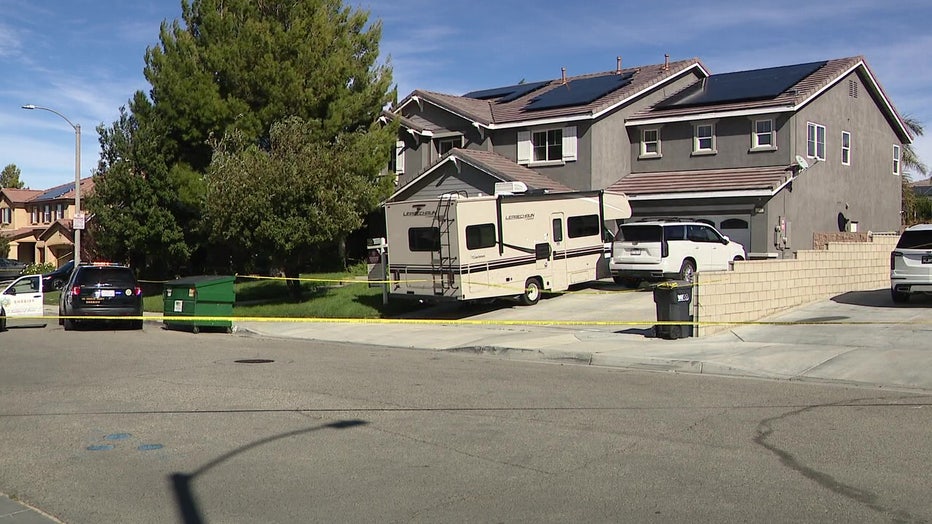 Detectives tell FOX 11 they don't suspect foul play initially, but are investigating and will know a lot more after they get a report from the coroner. 
Carter was a pop icon in the early 2000s with hit songs like "I want Candy" and "I'm All About You." He released his first album when he was only 9-years-old. He appeared on hit shows like Lizzie McGuire and Sabrina The Teenage Witch. His brother, Nick Carter, is part of the popular boy band Backstreet Boys.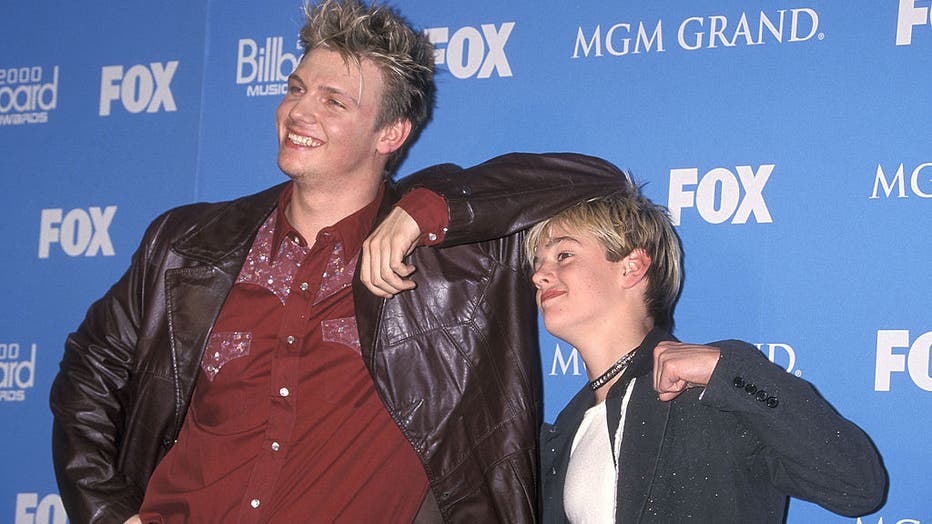 Singer Nick Carter of the Backstreet Boys and brother singer Aaron Carter attend the 11th Annual Billboard Music Awards on December 5, 2000 at the MGM Grand Garden Arena in Las Vegas, Nevada. (Photo by Ron Galella, Ltd via Getty Images)
RELATED: Aaron Carter: Tributes flood social media for late teen pop icon
In 2019, Nick filed for a restraining order against Aaron, claiming his brother threatened to kill his pregnant wife and unborn child. In a Sept. 2019 tweet made by Aaron, he claimed he hadn't seen his brother in four years. That same year, Aaron said he was diagnosed with schizophrenia and bipolar disorder.
In 2017, he admitted to taking a mixture of benzodiazepines and opiates to alleviate his stress and anxiety. That same year, Carter and his girlfriend were arrested on DUI and drug charges in Georgia. Carter was accused of driving drunk and possession of less than 1 ounce of marijuana and paraphernalia.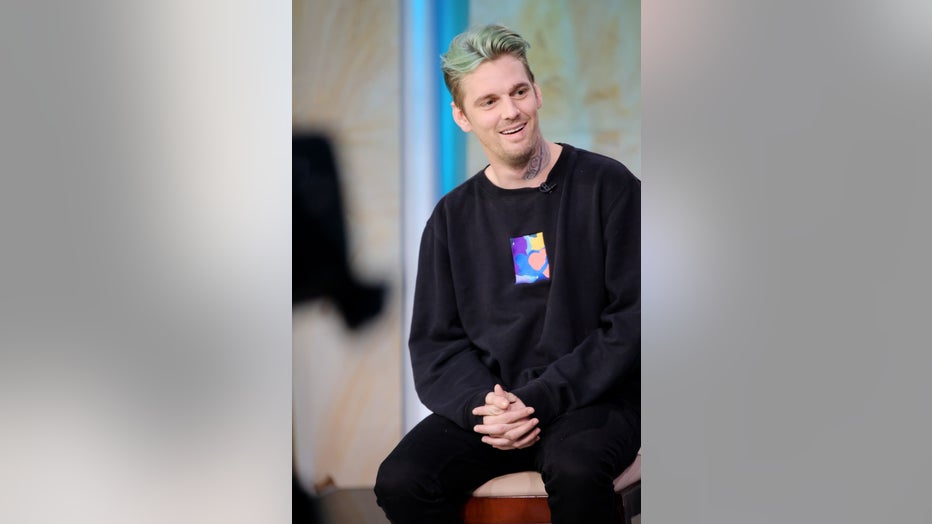 Aaron Carter on Good Day LA
Other members of Carter's family have been in the entertainment spotlight as well.
Their family had an E! reality series in 2006, "House of Carters." It lasted for one season and also included their sister Leslie Carter, who died at age 25 in 2012 of a drug overdose. Their father, Robert Carter, died in 2017.