AAPI Heritage Month: Learn about the rich history of nail salons
LOS ANGELES - You're not wrong if you think that the majority of nail salons in California are operated by Vietnamese. In honor of Asian American Pacific Islander Heritage Month, FOX 11's Susan Hirasuna tells the story of how the Vietnamese community came to dominate the nail industry.  
The story starts with the Fall of Saigon in 1975 and a famous actress. 
Tippi Hedren, star of Alfred Hitchcock's "The Birds" and "Marnie," took an active role in the effort to help Vietnamese refugees and she wanted to help them find work in their new home. She went to visit them in a camp in Northern California and when they were fascinated by her polished nails, she brought her manicurist to teach them how to do nails.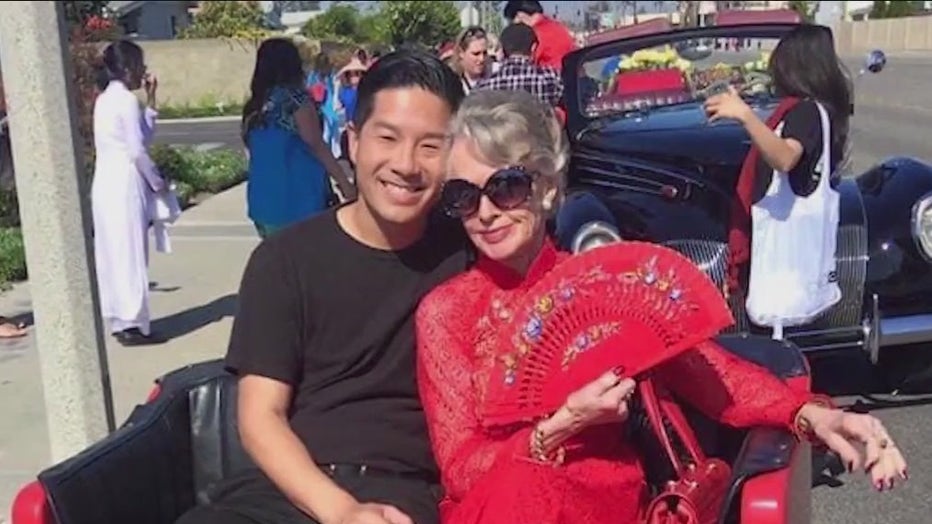 From the first group of 20 women, the word spread that hard work would bring in good money. 
Mai Huynh knew one of those women who encouraged her and her husband to learn about the nail industry.  She remembers working every day of the week, and even holidays to save enough money to buy their own salon. The Happy Nails salon opened in 1983 and today, there are 50 salons with two new brands spearheaded by the Huynh's daughter, Kimberly.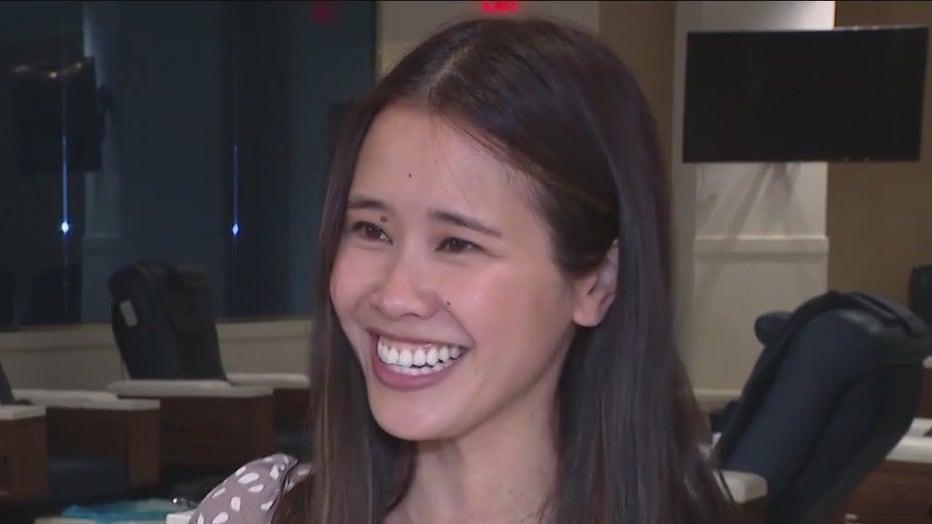 She now represents the second generation of Vietnamese Americans taking the nail industry to the next level.  "I really wanted a place where young girls could come and get their nails done and post to social media.  My goal was to bring in new clientele," Kimberley Huynh said.
Another Vietnamese couple saw their future in teaching new immigrants how to do nails.  
Tam Nguyen calls Tippi Hedren the "Godmother of the Nail Industry," and his father, Minh, as "the godfather."  Nguyen's parents started by doing nails, but Minh thought he could help more immigrants by opening a beauty college.  Minh told his wife, Kien, to borrow money from their house. 
"He really, really wanted me to do that.  But I was worried, that's the security for the family," explained Kien. Tam remembers how hard his parents worked to make the school succeed.  He remembers the small plastic Christmas tree and opening gifts at work, not at home.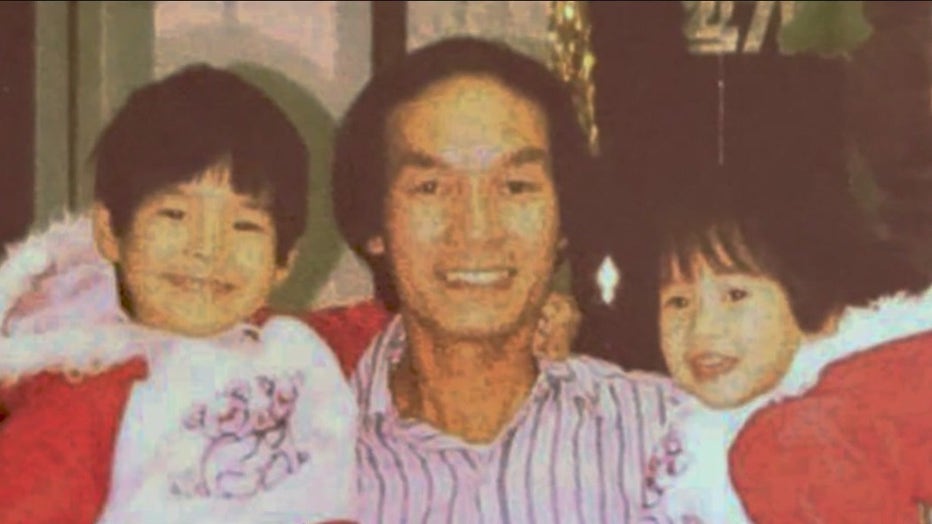 Advance Beauty College first succeeded by catering entirely to the Vietnamese community.  "Everything was in Vietnamese, the instructors, the staff, and all communication.  And, it was all Vietnamese students at that time," said Tam.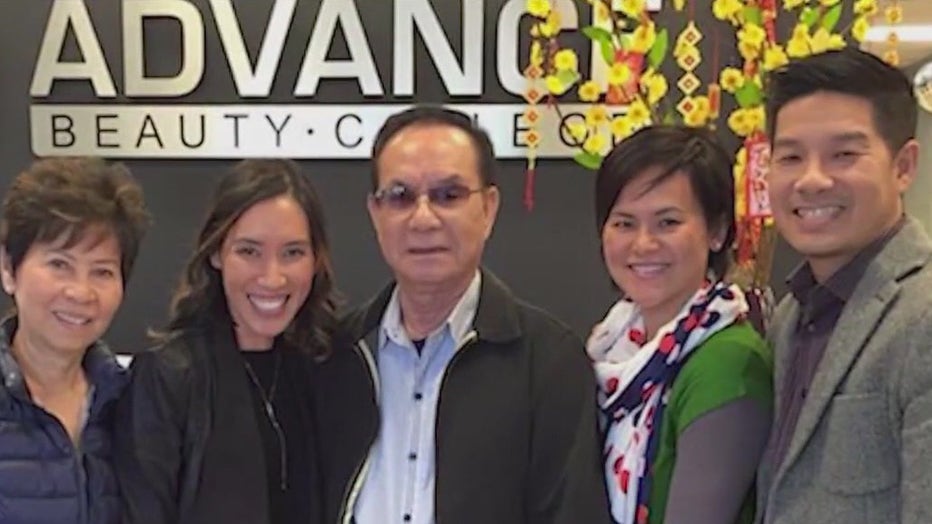 Just like Happy Nails, Tam and his sister, Linh, are modernizing and changing the family business.  They took over for their parents and grew the college into a second location that caters to a diverse group of students.  
Today, students come from all over the world and go on to open or work in nail salons all over the country.