8-year-old killed, 2 others seriously injured after car crashes into them on way to school
OXNARD, Calif. - An 8-year-old boy was killed and two others were seriously injured after they were struck by a teenage driver on their way to school in Oxnard Monday morning, officials said. 
The crash happened around 7:40 a.m. when a woman, her 9-year-old daughter, and their 8-year-old neighbor were crossing across Cooper Road at the intersection of Anita Avenue in a marked crosswalk, Oxnard police say.
A 17-year-old girl from Ventura driving a 2002 Chevrolet van was traveling eastbound on Cooper Road when the three victims were hit, police said. A teacher provided assistance after the collision before an officer performed CPR on one of the children and paramedics arrived, Oxnard Fire Department said.
Two teen sisters that live nearby also stopped to help.
 "I called the police and I said I need an ambulance here because the little boy is not responding," said Atazaida Cortez.
 "We did see when the kids were on the ground and the lady, it was really heartbreaking because you never expected things to go that way," said Azeneth Cortez.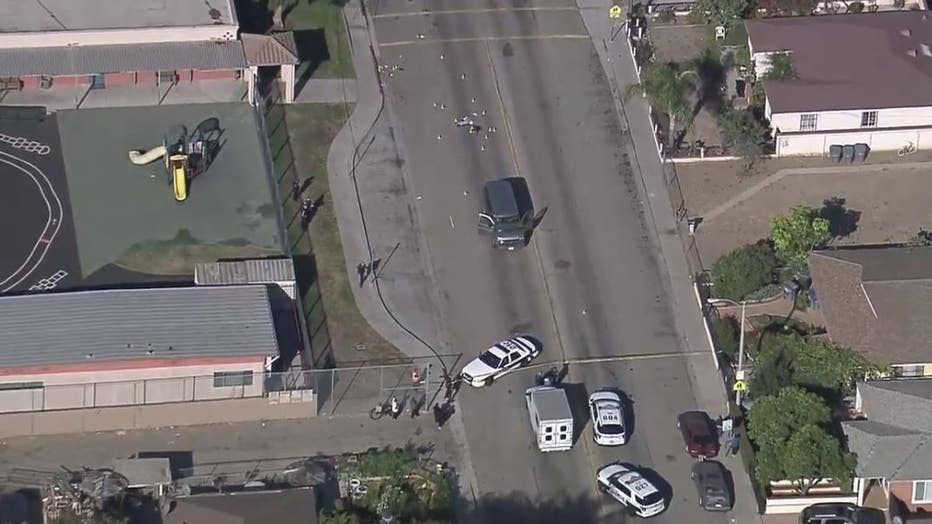 The teenage driver stayed at the scene after the crash and cooperated with investigators. The intersection is located by Ramona Elementary School where the driver had just dropped off her niece and nephew. 
The two children involved in the collision were students at nearby Cesar E. Chavez Elementary School. 
All three victims were rushed to Ventura County Medical Center with serious injuries. The 8-year-old died at the hospital from the injuries suffered in the collision, Oxnard police said.
Authorities say the other two victims were listed in stable condition.
Police have identified the 8-year-old boy as Alexander Vasquez.
Several students at Ramona Elementary School witnessed the collision and the school's administration has made counselors available to those students, according to authorities.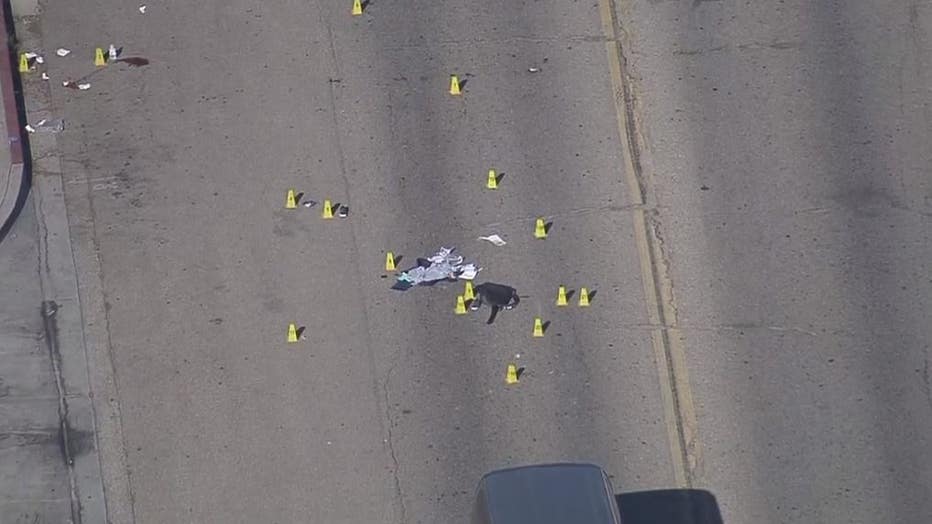 Alcohol or drugs are not believed to be a factor in the crash. Authorities believe the teenage driver may have been blinded by the sun.
"It was reported that the sun may have been a factor not only from her but from other motorists that are coming east on Cooper Road," said Luis McArthur with the Oxnard Police Department. 
The investigation is ongoing.
The crash also raised questions about the unmanned crosswalk on Cooper Road. Neighbors say a crossing guard could have prevented this terrible tragedy.
"When the sun's like facing that way they could get blind. I feel like they should put a crossing guard there," said Cortez.
The Superintendent of the Oxnard School District is looking into the issue of crossing guards at that intersection. 

No charges have been filed against the teen driver.
Fox 11 Digital Producer Oscar Flores and Fox 11 Reporter Stephanie Stanton contributed to this story.