$6M California Lottery scratchers sold in Orange County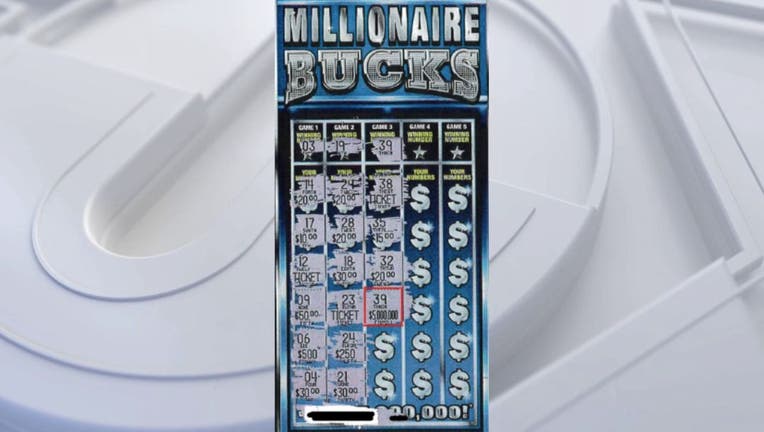 article
LOS ANGELES - Two very lucky people who purchased California Lottery scratchers in Orange County are new millionaires. Is it you? (Probably not). 
Officials on Thursday revealed a $5 million Millionaire Bucks Scratchers game ticket was purchased at the Chevron located at 5425 Alton Parkway in Irvine. The lucky winner, Alec Bucur, had a feeling about the lucky number five. 
"I wanted to know how much the last winning ticket sold was worth and what number it was in the stack of Scratchers," Bucur told the lottery. "I found out someone won $500 in the stack, and it was ticket number five."
From then on, Bucur said he would only buy the fifth ticket in the pack available. One night, he showed up at the store and it was available, so he bought it right then and there.
SUGGESTED:
 "Number five in the series was worth five million dollars," Bucur said. "I was just gunning for it, and now I'm a multimillionaire." Bucur said. "I don't need a Ferrari. I don't need a mansion. I'm not a spender. I'm going to do some traveling and let this money grow." 
That Chevron in Irvine also receives a $25,000 bonus for selling the winning ticket. 
Meanwhile in Santa Ana, Jose Sanchez won $1 million by playing Power 10's Scratchers, officials said. His winning ticket was purchased at Shahkot Gas & Market located at 1727 East Dyer Road. 
So far this year, there are 36 new millionaires from the California Lottery. 
Guess there's still a chance - good luck!