50 Riverside County residents under self-quarantine over concerns of potential coronavirus exposure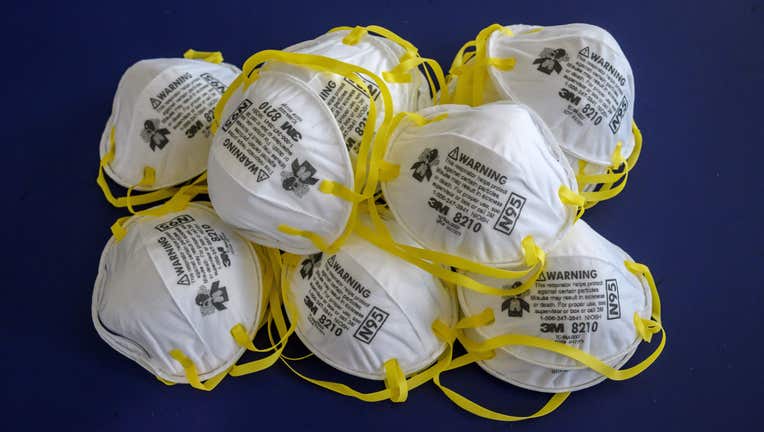 article
RIVERSIDE COUNTY, Calif. - More than 50 Riverside County residents are quarantined inside their homes due to potential exposure to coronavirus, according to Riverside County Public Health.
Although none of the residents under self-quarantine have been diagnosed with coronavirus, each of the residents recently returned to the United States on flights from other countries, mostly China, health officials told FOX 11.
According to Riverside Public Health public information officer Jose Arballo, Jr., when passengers make contact on U.S. soil, officials with the Centers for Disease Control and Prevention tell them that they will be contacted at home by their local health department. When local health officials contact the residents, they are asked to stay at home for 14 days as a precaution.
Despite none of the self-quarantined residents showing any symptoms, they are instructed to take their temperature twice a day and receive a daily call to check in. Once they are monitored for 14 days and test clear, they can leave their homes.
RELATED: MAP: This is where there are confirmed coronavirus cases in the US and around the world
On Tuesday, a Riverside County resident who was a passenger on the Diamond Princess cruise ship tested positive for coronavirus (COVID-19). Health officials said the individual was expected to fully recover. The individual, whose name was not released to protect their privacy, is being housed at a Northern California medical facility, said Dr. Cameron Kaiser, Riverside County public health officer.
Click here for more news related to the coronavirus outbreak.
The individual was among 42 passengers on the Diamond Princess Cruise ship who tested positive for the virus.
On Wednesday, the CDC confirmed the first known case in the U.S. involving a person who is believed to have contracted the virus with no known connection to travel abroad or direct contact with infected persons. State and federal officials have been working to retrace the movements of the Northern California woman, in hopes of learning how she contracted the disease. 
Governor Gavin Newsom on Thursday said that there are 28 confirmed cases of coronavirus in California, adding that 8,400 people are being monitored for the novel coronavirus in the state in dozens of jurisdictions.