Lakers ticket prices soar as LeBron James approaches NBA scoring record
LOS ANGELES - If you don't already have tickets to see the Lake Show before the NBA All-Star break, you can expect to shell out a lot of cash as fans are hoping to witness one of the most iconic moments in sports history.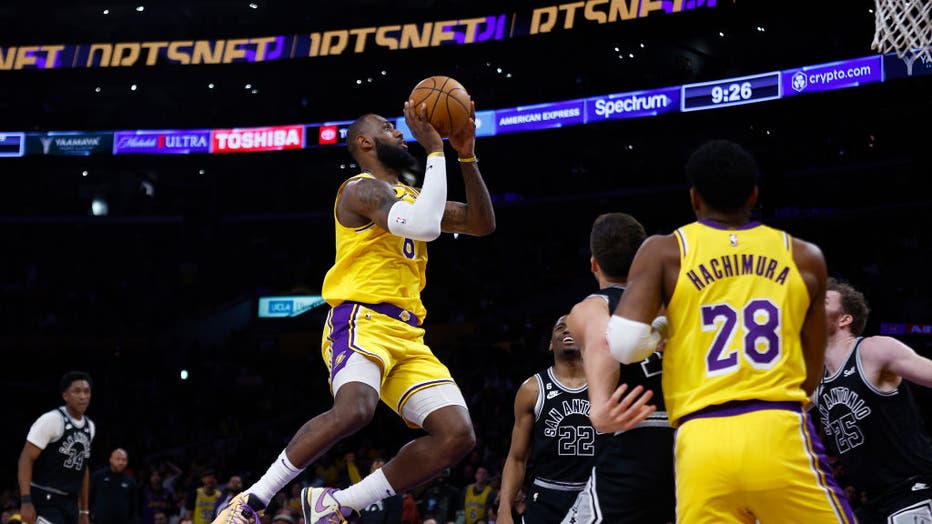 LeBron James #6 of the Los Angeles Lakers at Crypto.com Arena. (Photo by Ronald Martinez/Getty Images) (Getty Images)
Los Angeles Lakers superstar LeBron James is expected to beat the all-time scoring record, surpassing fellow Lakers legend Kareem Abdul-Jabbar, sometime before the break beginning Feb. 17.  
The historic moment could occur on Feb. 7 in a home game against the Oklahoma City Thunder at the Crypto.com Arena in downtown Los Angeles.
Abdul-Jabbar has held the record since 1984.
RELATED: 
The game against OKC is mostly sold-out with resell tickets going for $325 for 300-level seats and as high as $100,000 to sit courtside next to the Lakers bench.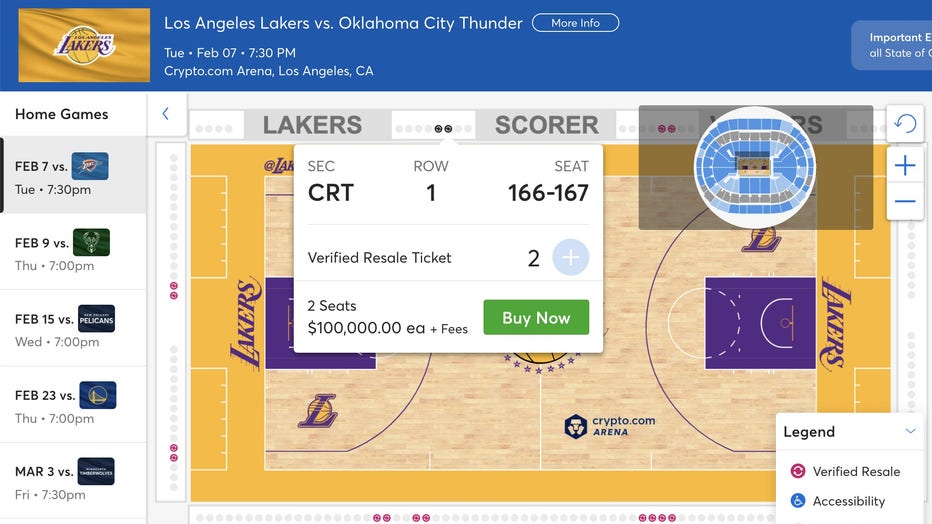 Resale tickets for the Lakers game against the Oklahoma City on Feb. 7 were going for as high as $100,000.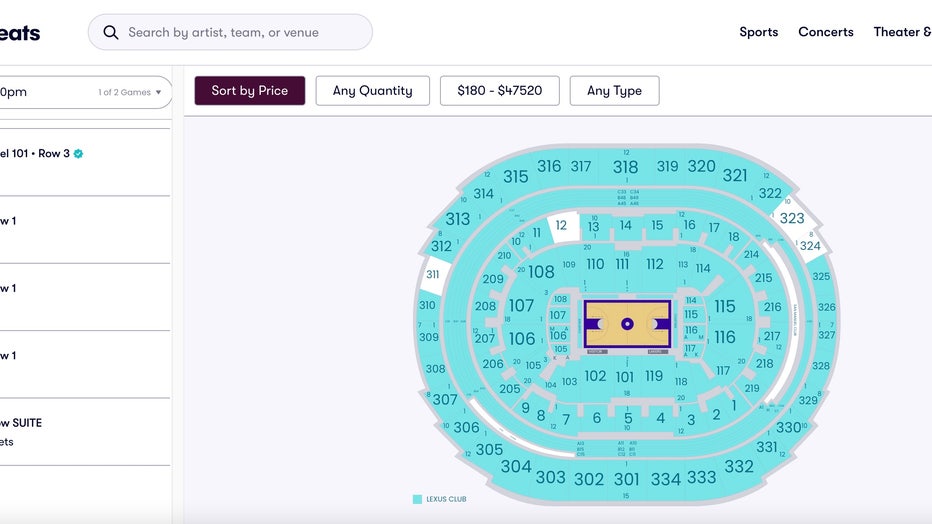 The Lakers play in the following games before the All-Star break:
Thursday, Feb. 2 against Indiana (away)
Saturday, Feb. 4 against New Orleans (away)
Tuesday, Feb. 7 against Oklahoma City (home)
Thursday, Feb. 9 against Milwaukee (home)
Saturday, Feb. 11 against Golden State (away)
Monday, Feb. 13 against Portland (away)
James, who is averaging a remarkable 30 points per game, is now in his 20th season in the league at 38 years old.
RELATED: 37.0 ppg is the new 38: LeBron James goes on scoring tear after birthday
Fans of the Lakers have a lot of bragging rights as half of the top 10 players on the all-time scoring list played for the Men in Purple and Gold – in addition to Abdul-Jabbar and James, Kobe Bryant, Shaquille O'Neal, and Carmelo Anthony have each scored at least 45,500 points in their NBA careers.
While James has had a phenomenal season so far, the same can't be said for the Lakers as a whole. As of Thursday, Feb.2, the Lakers were 13th in the Western Conference with a 24-28 record. Overall, they are 11.5 games behind the Denver Nuggets.
RELATED: LeBron James deletes tweet predicting he wouldn't miss playoffs for rest of his career
With Anthony Davis back in the lineup and the recent acquisition of Rui Hachimura, the Lakers hope to turn things around and fight for playoff contention.