Here's how much it'll cost to see Lionel Messi in LA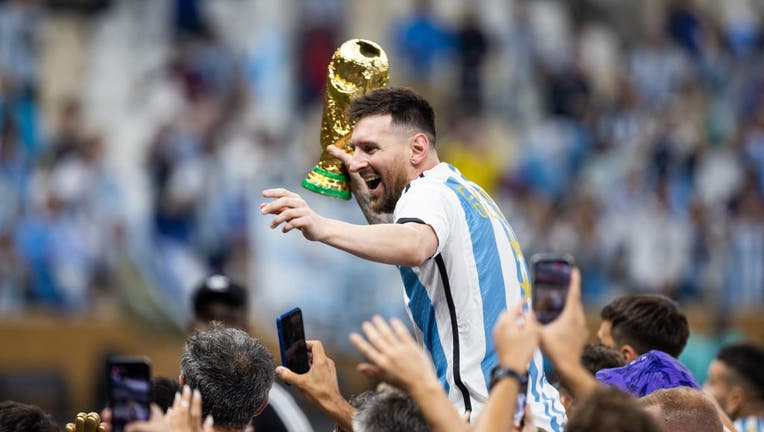 article
LOS ANGELES - Lionel Messi is on the verge of playing soccer America. But fans wanting to see the Argentinian soccer icon may have to fork up some dough to see him play in-person.
With the news of Lionel Messi pledging to play for MLS' Inter Miami CF, prices for Miami road matches have surged across the league. Soccer fans in Southern California are on track to see Messi at least once this season as defending MLS Cup champion LAFC hosts Messi's new team Sunday, September 3.
As of Wednesday, 4 p.m., the cheapest ticket listed on Ticketmaster for the Sept. 3 match is being sold for $450 each, which is at the supporters' section where sitting down is likely out of question. For those wanting a reserved seat to themselves, ticket prices for the LAFC-Inter Miami CF match ranges from $560 each to $5,555 each (of course these numbers are before service charges). 
The priciest seat was listed at $10,000 for Section 227, according to Ticketmaster.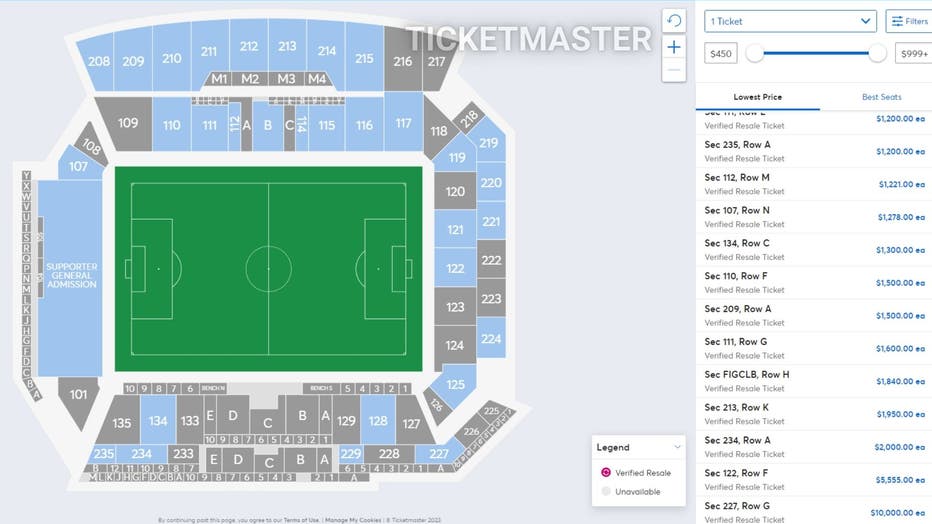 Of course, it's also worth noting that there is no guarantee that Messi will be playing in the Sept. 3 match. As of Wednesday, there is no timetable on when the World Cup champion will suit up for Miami and other factors, like injuries, may prevent him for taking the pitch that day.
Down in Carson, Inter Miami CF does not have any road regular-season matches scheduled against the LA Galaxy. 
The surge in ticket prices come as it was revealed that Messi plans to play in the MLS after leaving the French powerhouse Paris Saint Germain.