El Segundo beats Ohio in Little League World Series opening round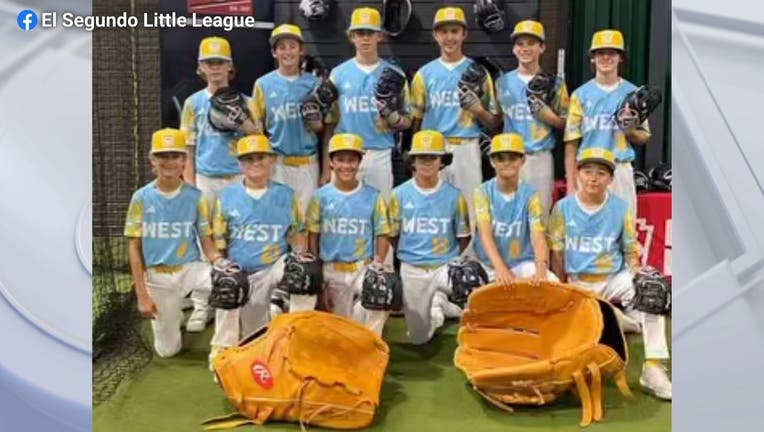 article
SOUTH WILLIAMSPORT, Pa. (AP) - El Segundo came into the Little League World Series looking like a contender on the American side of the bracket.
But in the third inning Thursday night, the team to beat found itself down 3-1 to Ohio after some pitching struggles and small ball from Ohio.
Then El Segundo's bats woke up. Brody Brooks and Louis Lappe hit back-to-back home runs, a two-run shot to center followed by a solo homer to right field to take the lead at 4-3, which was enough to hold off Ohio when the game was called at the end of the fourth inning after a 2 1/2-hour rain delay.
With the opening victory over the Great Lakes representative, the team from El Segundo won its fourth straight dating back to a West regional tournament that included Hawaii, the state that produced the winners of last year's title, and had represented the West every year the tournament was played since 2018. COVID-19 forced the cancellation of the LLWS in 2020.
California has some time off until its next game Monday, awaiting the winner of Friday's matchup of North Dakota-Texas. The team is hoping to stay in Pennsylvania for their historic run. A GoFundMe page has been launched to help the team and the players' families cover the cost of stay.
Those looking to help can click here for more information.
The club from New Albany, Ohio, got on the board in the first inning through a walked-in run. In the second inning, Ohio manufactured a couple of runs with help from a walk, an error and a couple of infield RBIs.