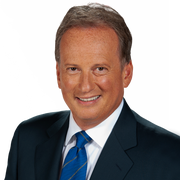 Ed Laskos is a reporter and fill-in anchor for the FOX 11 News at 5 and 10 o'clock. Laskos has earned several Emmy Awards and numerous Emmy nominations along with several Golden Mike Awards from the LA Press Club. He's become known for his various catch-phrases, from "cuff'em and stuff'em" referring to an arrest. He joined the FOX 11 News team in 2000. Laskos has delivered live coverage of some of the biggest and most historic stories -- the devastation of Hurricane Katrina in New Orleans, the funeral of President Ronald Reagan in Washington, the earthquakes of the Central Coast, and the Angels World Series Championship. Laskos has been on air for four decades and worked in Washington DC, Houston, Boston, Orlando and Providence. Laskos grew up in coal country in Northeastern Pennsylvania. After graduating high school, he answered the call to broadcasting. First, in front of a radio microphone, the TV cameras followed soon afterward.
The latest from Ed Laskos
Chatworth's Sierra Canyon High School boy's basketball team earned a 52 point blowout win in their first home game of the season in front of a sold-out crowd against Granada Hills Charter Tuesday night.
The threatening tweet says quote -- "let's get rid of her once and for all!" That's accompanied by a violent depiction of a shootout with men wielding assault rifles.