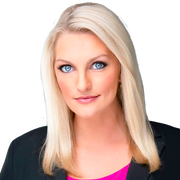 Chelsea Edwards comes to KTTV having spent much of the last five years covering every major story in the region, from the 2015 San Bernardino shooting to the 2016 Presidential election, and almost every major fire and natural disaster to hit our area.
Prior to joining KTTV, Chelsea was an anchor and reporter here in Los Angeles, covering everything from politics to law to entertainment, and interviewing many of the most powerful politicians and famous faces in our city.  
Chelsea has also reported and anchored for stations in New York, New Jersey, and Arkansas. She began her career behind the scenes at Fox News Channel's Los Angeles bureau, where she helped produce the network's coverage of major events like the massive California wildfires in 2006 and Michael Jackson's death in 2009.
Chelsea is a graduate of Chapman University in Orange, California.
The latest from Chelsea Edwards