2 adults, 2 teens arrested following AK-47 armed robbery in Beverly Hills
LOS ANGELES - Four people have been arrested in connection with a robbery involving AK-47s in West Hollywood, and authorities believe they are the same suspects sought for a similar robbery last week. 
The four suspects were arrested by Beverly Hills police officers, according to West Hollywood City Manager David Wilson.
PREVIOUS COVERAGE: VIDEO: Suspects armed with AK-47 rob three people in West Hollywood
Beverly Hills PD identified the suspects as 18-year-old Briana Threets and 26-year-old Keymaurie Clark, both of Oakland. A boy and girl - both 15-years-old - were also arrested, and their names were not released.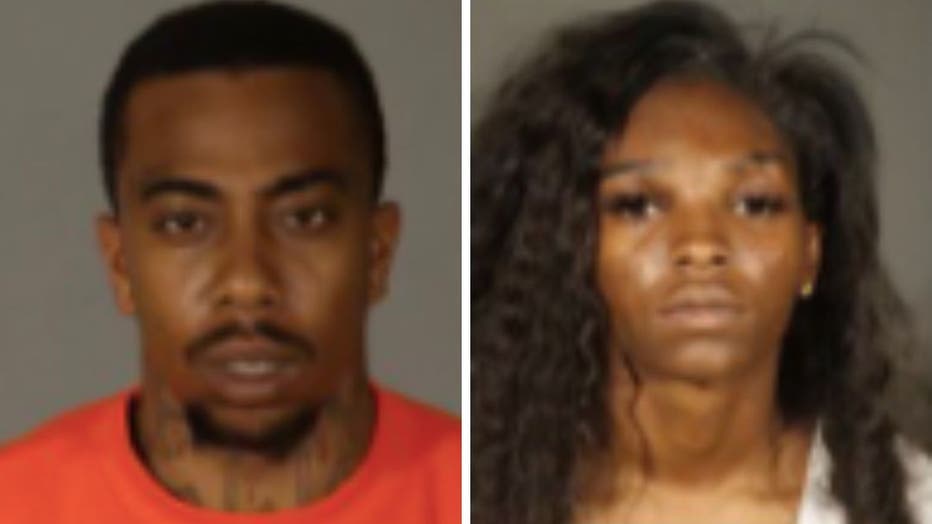 Keymaurie Clark (left) and Briana Threets (right) / LASD
Video released last week showed the moment three suspects, one armed with an AK-47, approach two men in West Hollywood and robbed them. 
According to the LA County Sheriff's Department, the incident happened April 25 around 9:40 p.m. near the intersection of Santa Monica Boulevard and Orlando Avenue right behind the restaurant La Boheme. 
A male suspect, armed with an assault rifle, and two female suspects, armed with handguns, approached two men as they were walking in an alley and demanded their property. One of the victims was struck in the face with the handgun. Officials say a man walking on the sidewalk tried to intervene but was also robbed. 
SUGGESTED: Man drugs, attempts to kidnap woman at popular WeHo club The Abbey
"When we walk the street and see video military style assault weapons on our streets at 9'o clock at night, that is not a sense of safety, that is not a sense of security and we can feel it," said Alan Strasberg vice-chair of WeHo for the People. 
Anyone with information is urged to contact West Hollywood Station Detective Zeff at 310-358-4033 and refer to case number 923-02295-0977-031. You can remain anonymous by calling "Crime Stoppers" at (800) 222-TIPS (8477).