Wednesday's Child: Luci wants an open family with a creative spirit
LOS ANGELES - Luci, whose pronouns are they/them/their, is a voracious reader. As luck would have it, Wednesday's Child has a longtime community partner — Once Upon A Time Bookstore — which made for just the right setting for a day of literary fun while we got to know more about Luci.
It doesn't take long to realize that Luci is fairly self-aware, as well as quite open and transparent with others. Luci's accepting spirit also manifests itself easily as Luci engages with others.
Luci stated that books excite them, and it seemed evident that Luci enjoyed spending time being surrounded by books. As Luci wandered around and was introduced to new reading material, some favorites surfaced for Luci, including Stephen King novels and some mysteries. Luci also shared about some other pastimes they enjoy such as listening to music, sewing, and — as one can see from their pictures — dying their hair. Luci's current college aspirations include pursuing forensic psychology.
Luci would like an adoptive family whose members share some of their openness and creative spirit. Luci also wants a family that would be supportive of the things that are important to them, including maintaining relationships with some members of their birth family and other important people to them as Luci makes their way through future chapters in life.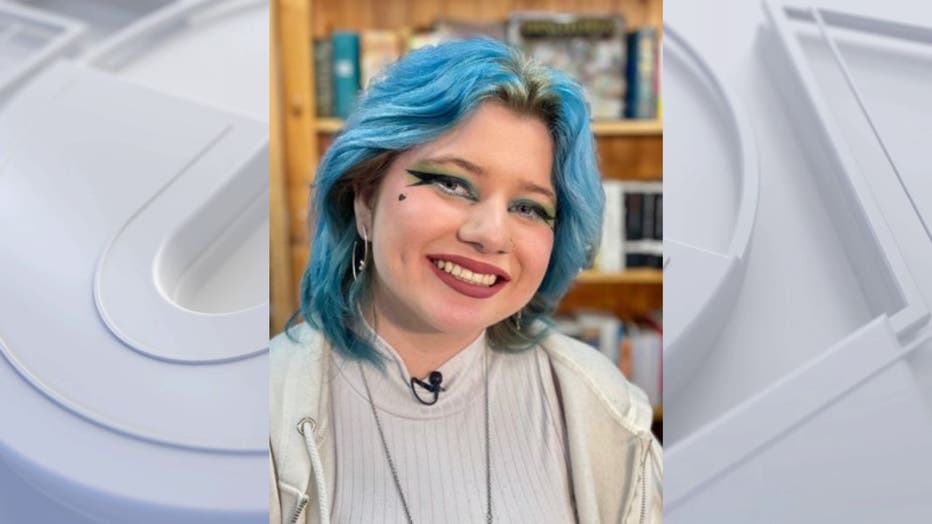 To learn more about Luci, tune in to Wednesday's Child. To learn more about adopting call 1-866-921-ADOPT (2367). And from Luci and Wednesday's Child, thank you to Once Upon a Time Bookstore in Montrose for the big bag of books.