Trey Songz seeks dismissal of $25M sexual assault lawsuit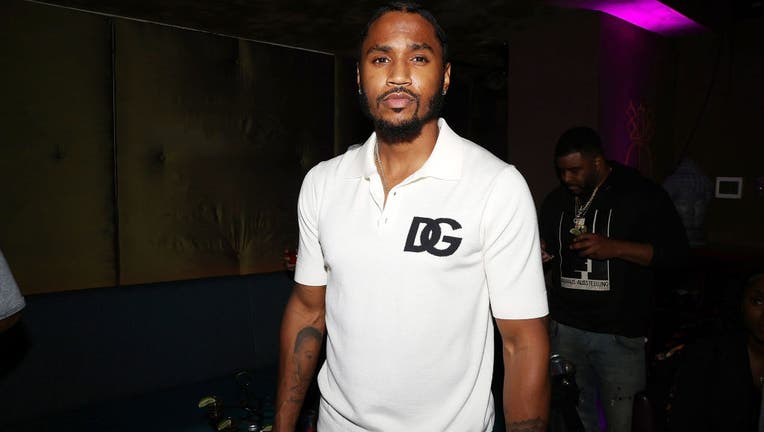 article
LOS ANGELES -  Are you or someone you know a recent survivor of sexual assault? Help is available. Rape, Abuse & Incest National Network (RAINN) provides a 24/7 national sexual assault hotline, which can be reached at 1-800-656-4673
LOS ANGELES - A woman's $25 million lawsuit accusing Trey Songz of sexual assault at a 2016 party in West Hills should be dismissed because the plaintiff "consented to the physical contact alleged in her complaint," an attorney for the performer and his production company states in new court papers.
The defendants in the complaint filed Feb. 9 in Los Angeles Superior Court by a plaintiff identified only as Jane Doe include the singer and Trey Songz Productions LLC.
In a five-page answer filed Monday with Judge Jill Feeney, lawyer Michael G. Freedman, on behalf of the singer and his company, states that one or more causes of action alleged in Doe's complaint are "barred on grounds that the plaintiff consented to the physical contact alleged in her complaint."
The court papers also state that the plaintiff "delayed an unreasonable period of time in bringing her claims and/or prosecuting this lawsuit and therefore cannot recover on any cause of action alleged in her complaint."
The singer's attorney is seeking dismissal of the case, judgment entered in favor of the performer and his company and an award of attorneys' fees and costs.
According to the suit, Doe initially had a friendly relationship with the singer, now 38 and whose real name is Tremaine Aldon Neverson. But matters changed on March 24, 2016, when Songz forced her into having a type of sex against her will in a bedroom of a West Hills home during a party, the complaint states.
After the alleged assault was over, Doe contacted a ride-hailing service to get home, but the driver realized Doe was in emotional distress and took her to Providence St. Joseph Medical Center's emergency room in Burbank, the amended suit states. The hospital staff reported the alleged assault to Burbank police, but Doe declined to cooperate with officers, the revised complaint states.
The stress of the alleged attack and Doe's fear for her life prevented her from providing Songz's name to the police, the suit states.
At times after the alleged assault, Doe encountered Songz at nightclubs and parties, where he would shout, "Get that slut out of here," leaving her so terrified she would depart, the suit states.
During a private New Year's Eve party that both Songz and Doe coincidentally attended, the singer called her a "liar" and his security guards told her to leave, the suit states.
Doe moved out of fear to another state, but she was encountered there by another musician who told her to "keep Songz's name out of her ... mouth or he'd kill her," the suit states.
Doe changed her hair color and plans to move to yet another state, according to the complaint, which further says she has been unable to find a steady job since the alleged 2016 assault.
The suit also targets Atlantic Records Group LLC and the singer's manager, Kevin Liles, and those parties are seeking to be removed as defendants in the case in a motion scheduled for hearing Sept. 19.