Train collides with car in Santa Ana killing driver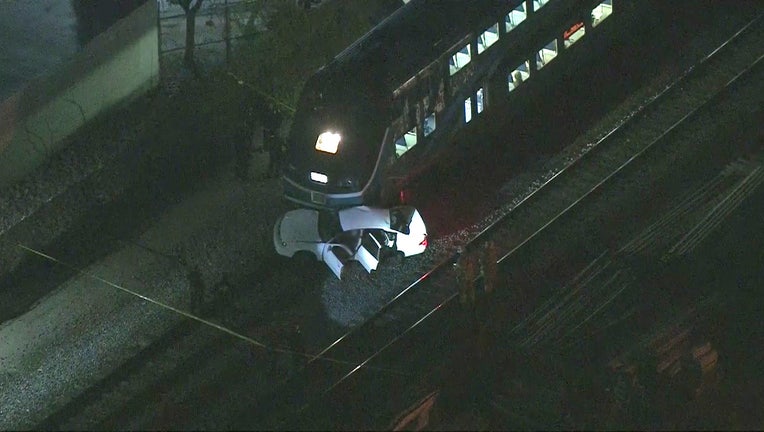 article
SANTA ANA, Calif. - A 61-year-old man was killed Monday evening when a Metrolink train collided with his car near the area of E. Hunter Avenue and S. Grand Avenue in the city of Santa Ana.
The crash occurred at about 5:30 p.m. The man was the sole occupant of the vehicle at the time of the crash. He was pronounced dead at the scene.
A large dog was found injured inside the car and immediately taken to a nearby veterinarian for treatment.
The Santa Ana Police Department has identified the deceased man as Juan Jose Espinoza Padilla of Santa Ana.
Three Metrolink employees and 219 passengers were aboard the train at the time of the collision and were heading to the Santa Ana train station from Irvine, according to authorities.
As the train was heading in a northwesterly direction, it collided with a white Toyota sedan that was headed north on Grand Avenue in stop-and-go traffic, police said. The vehicle was broadsided on its passenger side and pushed over 600 feet down the tracks before the train stopped.
The Santa Ana Police Department's Collision Investigations Unit is handling the investigation. Anyone with information regarding this case is asked to call Corporal Danny Carrillo at 714-245-8346.