Things to do on a rainy weekend in LA
LOS ANGELES - Los Angeles might be known for its sunshine, but when the raindrops fall, a whole new set of adventures emerge. Get ready to embrace the unexpected with our guide to making the most of wet weather in SoCal.
Check out a comedy show
Add some laughter to your rainy-day agenda by checking out a side-splitting comedy show at Laugh Factory or The Comedy Store.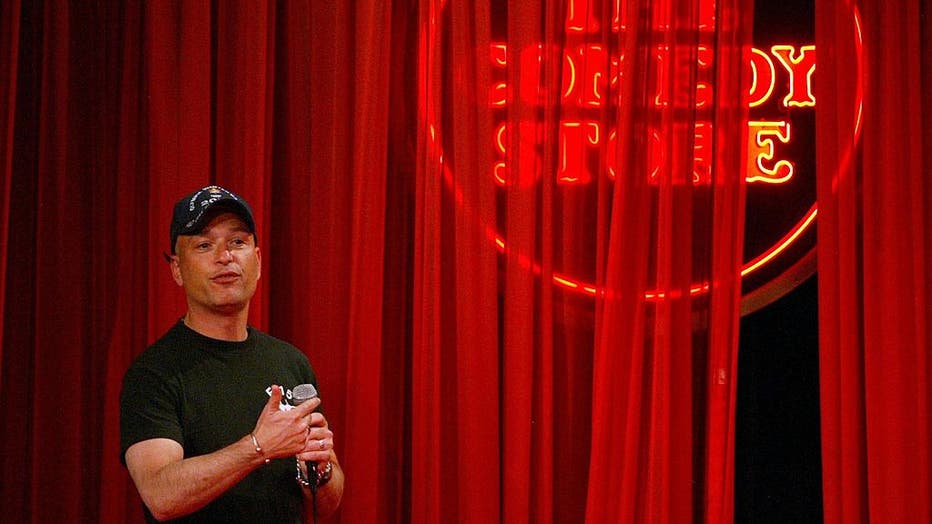 Comedian Howie Mandel performs on stage at the Comedy Store. (Photo by Mel Bouzad/Getty Images)
Head over to Griffith Observatory
Griffith Observatory's Samuel Oschin Planetarium allows you to venture through time and space, even on a rainy day. 
A general view of the Griffith Observatory. (Photo by AaronP/Bauer-Griffin/GC Images)
Bring out your inner child at a barcade
Embrace your competitive spirit and have a blast by spending a rainy day playing games. Head to Two Bit Circus in Downtown Los Angeles or Barcade in Highland Park for an exciting combination of classic and modern arcade games. Whether you're into vintage pinball machines or the latest virtual reality experiences, these gaming hubs provide a fun and entertaining indoor escape.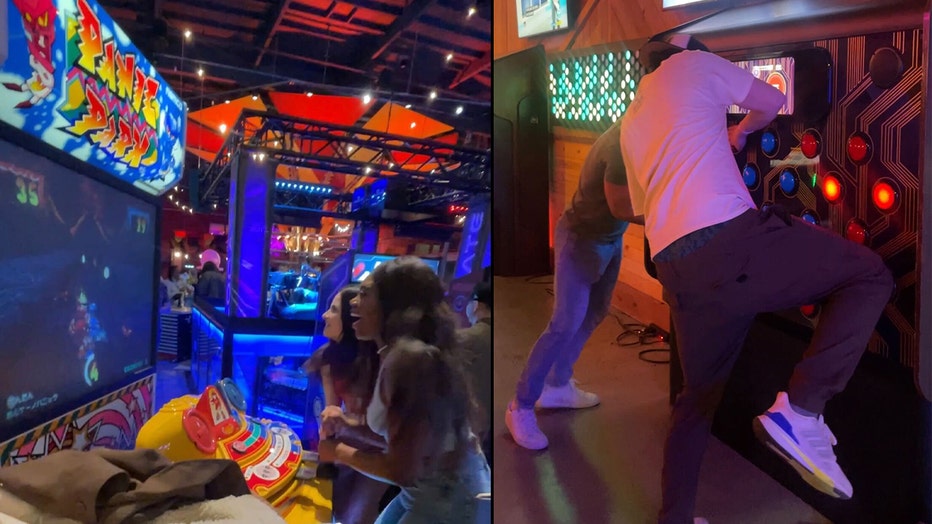 People play games at Two Bit Circus in DTLA.
Embark on a culinary adventure at Grand Central Market
Dodge raindrops while savoring the diverse culinary delights at Grand Central Market in Downtown Los Angeles. From tacos to ramen, this food haven offers a smorgasbord of flavors to satisfy every palate, making it the perfect spot to indulge in a rainy-day feast.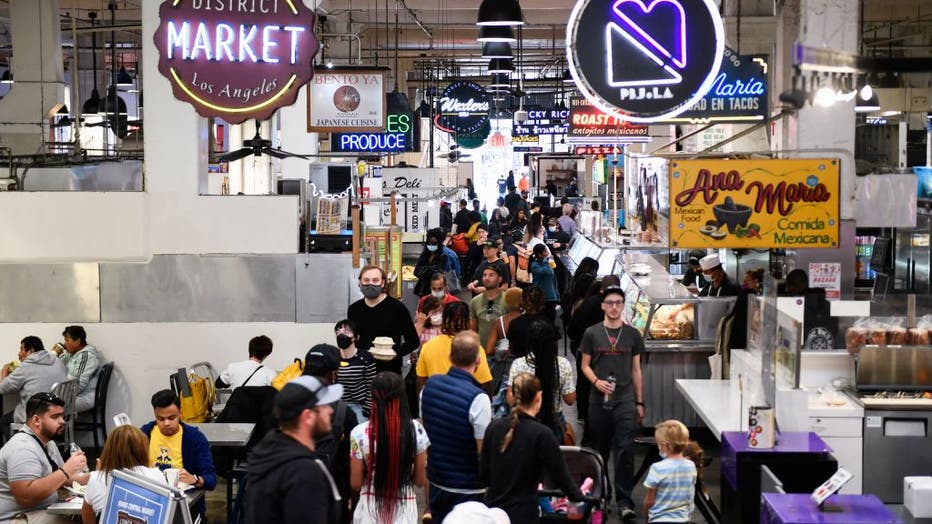 Customers browse food stalls inside Grand Central Market in downtown Los Angeles, California. (Photo by PATRICK T. FALLON/AFP via Getty Images)
Discover the ocean's wonders at Aquarium of the Pacific
Take a journey beneath the waves without getting wet at the Aquarium of the Pacific in Long Beach. This family-friendly destination offers a fascinating glimpse into marine life, featuring interactive exhibits and mesmerizing displays that make for an educational and entertaining day indoors.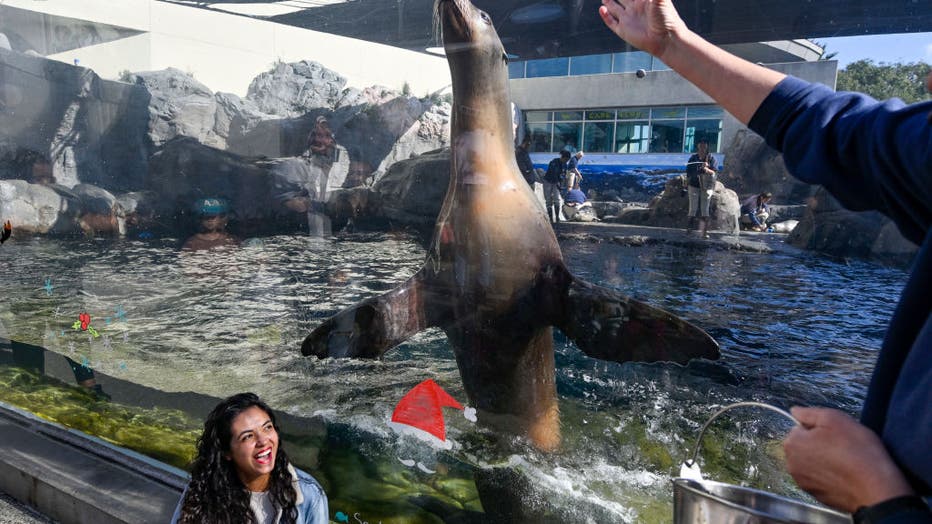 Nayeli Cardenas is all smiles at a sea lion-selfie spot at the Aquarium of the Pacific in Long Beach. (Photo by Jeff Gritchen/MediaNews Group/Orange County Register via Getty Images)
Savor comfort food at cozy cafés
Rainy days call for comfort food, and Los Angeles boasts a plethora of cozy cafes to satisfy your culinary cravings. Head to local favorites like Urth Caffé or Republique to enjoy a cup of hot coffee, indulge in delectable pastries, and savor the warmth of delightful indoor settings.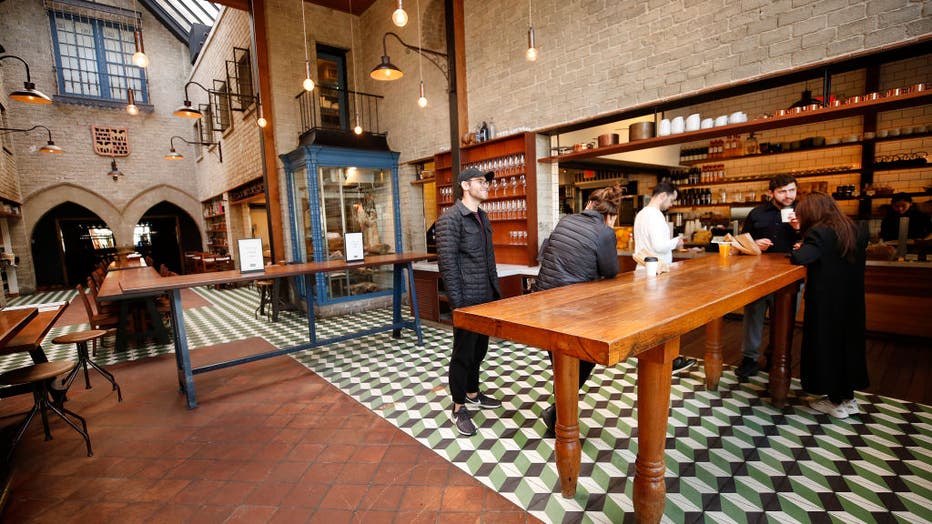 Matt Long and Victoria Janka, left, wait fore their take out order at Republique (French Restaurant) located at 624 South La Brea. (Al Seib / Los Angeles Times via Getty Images)
Immerse yourself in a book at The Last Bookstore
Escape into the world of literature at The Last Bookstore, a downtown gem that promises a haven for book lovers. Lose yourself among towering bookshelves, explore hidden reading nooks, and spend a relaxing afternoon surrounded by the written word.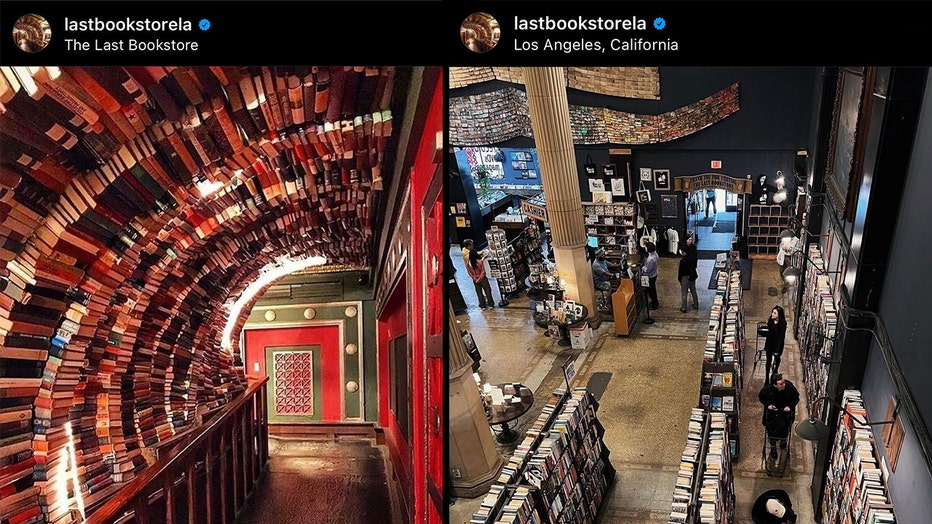 The Last Bookstore. (Credit: Instagram, @lastbookstorela)
Catch a film at iconic movie theaters
Make the most of a rainy weekend by catching a movie at one of Los Angeles' iconic theaters. From the historic TCL Chinese Theatre to The Egyptian Theatre Hollywood, immerse yourself in the magic of cinema and enjoy the latest blockbuster or a timeless classic.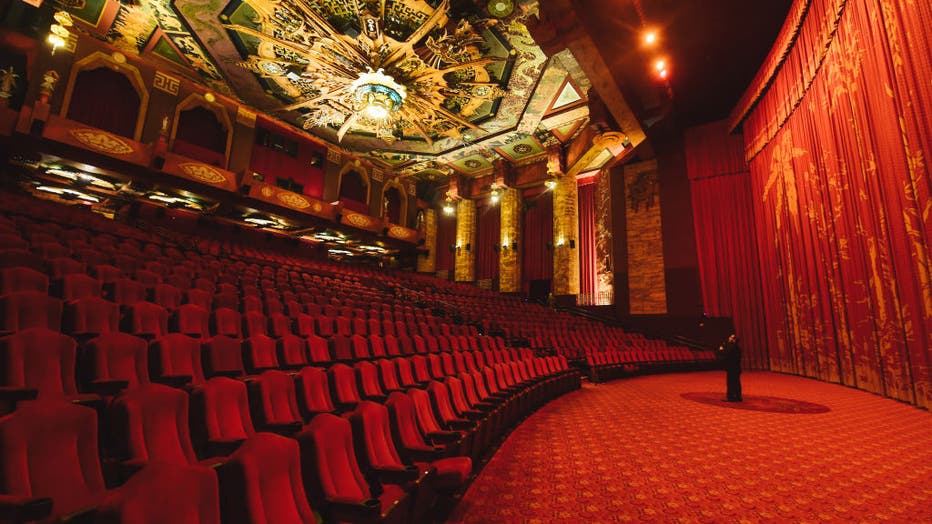 An inside look at the TCL Chinese Theatre. (Photo by Matt Winkelmeyer/Getty Images)
Go Bowling
Keep the rainy-day blues at bay by hitting the lanes at one of Los Angeles' stylish bowling alleys. Places like Lucky Strike L.A. Live, Highland Park Bowl or Bowlero offer a lively atmosphere where you can enjoy some friendly competition and strike up a good time with friends or family.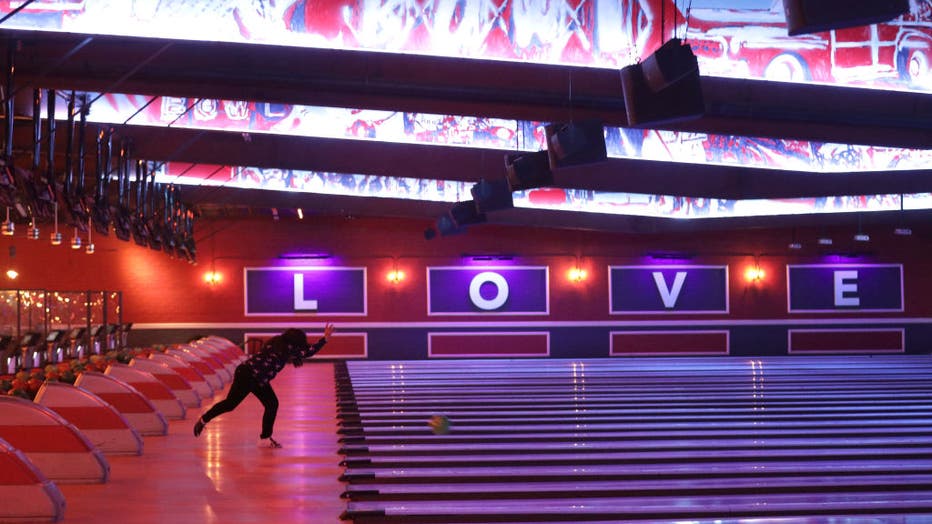 Bowlero Los Angeles bowling alley in Westchester. (Myung J. Chun / Los Angeles Times via Getty Images)
Relax during a Korean bathhouse spa day
Indulge in ultimate relaxation by spending a day at a Korean bathhouse spa, like Wi Spa in Koreatown. Treat yourself to soothing saunas, invigorating hot baths, and rejuvenating treatments—making it the perfect escape from the rain and a fantastic way to pamper yourself.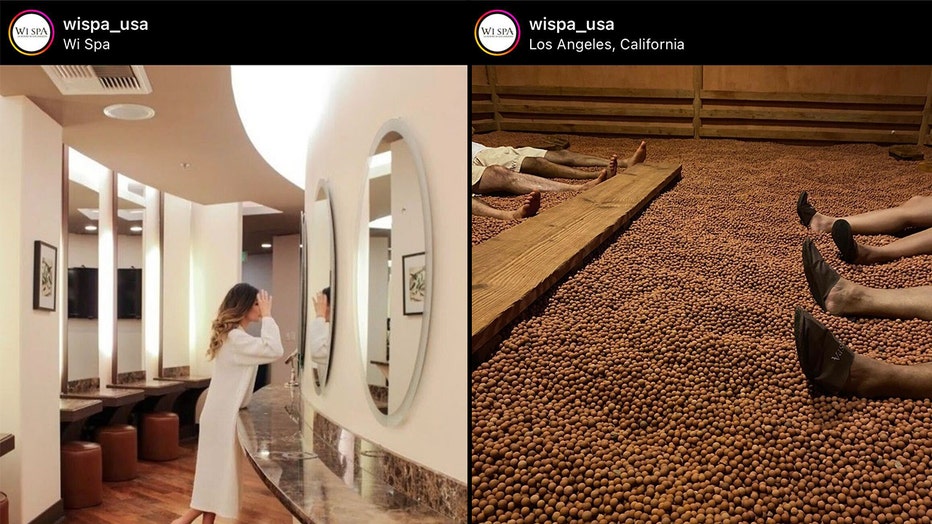 Wi Spa in Koreatown. (Credit: Instagram, @wispa_usa)
Take the kids to a show at Bob Baker Marionette Theater
Entertain the little ones with a magical experience at the Bob Baker Marionette Theater. Delight in whimsical puppetry and lively performances that capture the imaginations of children and adults alike, creating lasting memories on a cozy, rainy day.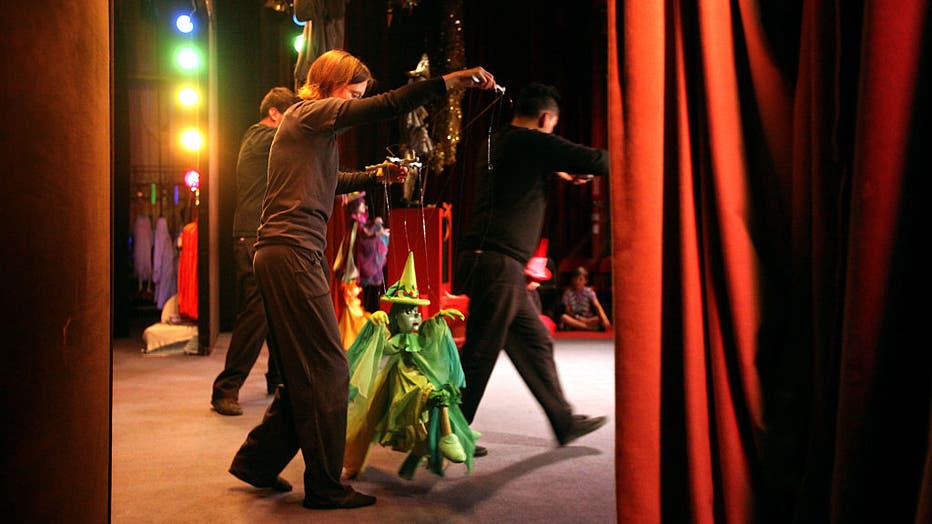 Puppeteer Adrian Rose, left, controls her marionette during a performance at the Bob Baker Marionette Theater. (Photo by Mel Melcon/Los Angeles Times via Getty Images)
Check out the Academy Museum of Motion Pictures
Explore the fascinating world of cinema at the Academy Museum of Motion Pictures. Located at the iconic Wilshire Boulevard, this museum showcases the history of filmmaking through captivating exhibitions, rare artifacts, and interactive displays—making it a must-visit destination for movie enthusiasts.
An aerial view shows the new Academy Museum of Motion Pictures designed by Italian architect Renzo Piano. (Photo by Robyn Beck / AFP) (Photo by ROBYN BECK/AFP via Getty Images)
Explore the California Science Center
Turn a rainy weekend into an educational adventure by visiting the California Science Center. Dive into hands-on exhibits, awe-inspiring displays, and interactive demonstrations that cater to all ages. From space exploration to ecosystems, this science center offers an engaging and informative experience for the whole family.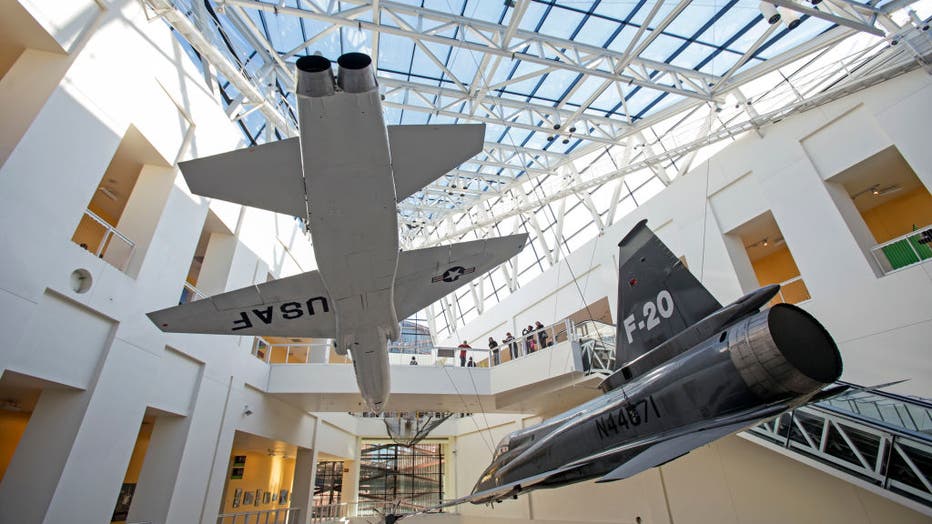 California Science Center, Exhibition Park, Los Angeles, California, USA. (Photo by: Ken Ross/VW PICS/Universal Images Group via Getty Images)
Experience the arts at The Getty Center
Take advantage of the rain to explore the cultural wonders at The Getty Center. Wander through impressive art collections, marvel at stunning architecture, and enjoy the tranquility of the gardens—all while staying dry indoors.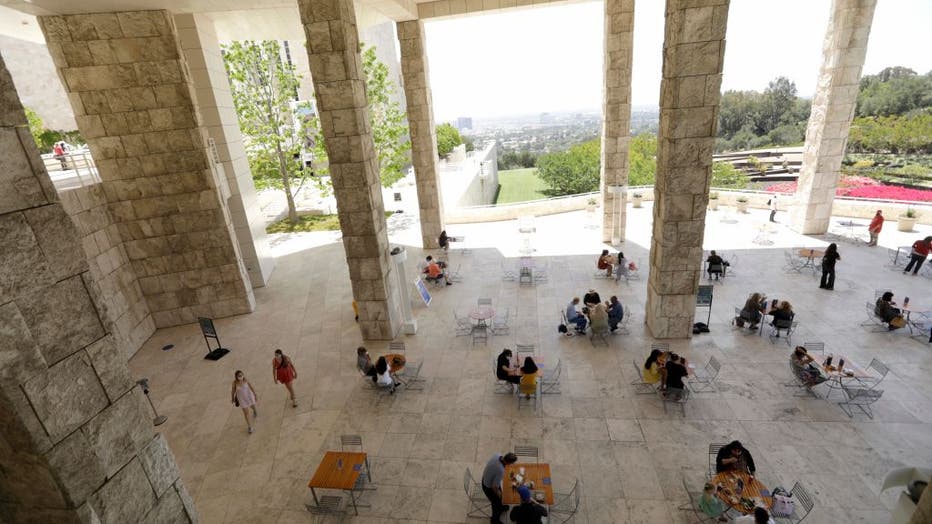 Vistors, surrounded by travertine columns and floor, enjoy lunch at The Getty Center. (Genaro Molina / Los Angeles Times via Getty Images)
Immerse yourself in history at the Natural History Museum of Los Angeles County
Embrace the educational side of a rainy day by exploring the fascinating exhibits at the Natural History Museum of Los Angeles County. From dinosaur fossils to gem collections, this museum offers a captivating journey through time, making it an ideal destination for both families and history enthusiasts.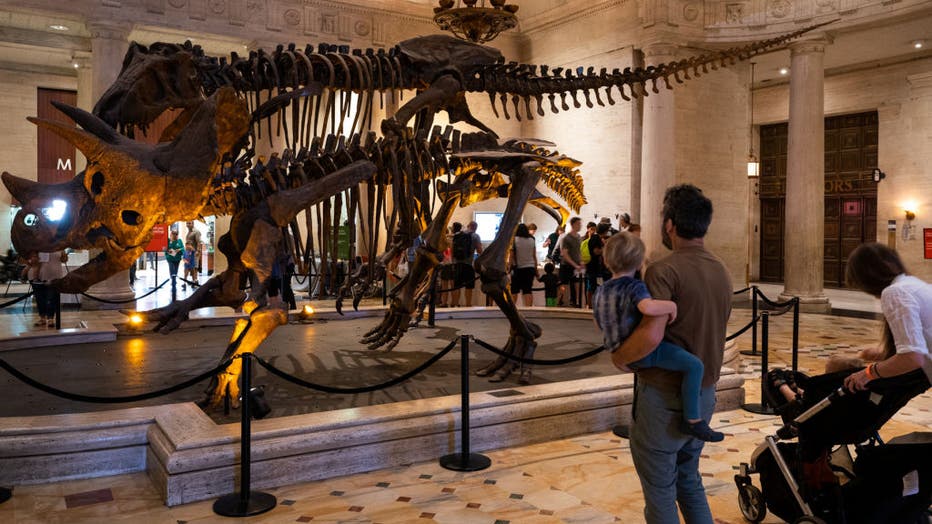 People attend the 4th annual Dino Fest at the Natural History Museum of Los Angeles. (Photo by Qian Weizhong/Xinhua via Getty) (Xinhua/Qian Weizhong via Getty Images)
Catch a live performance at The Troubadour
Don't let the rain stop you from enjoying live music at The Troubadour. This iconic venue has hosted legendary performances over the years, and a rainy night is the perfect excuse to immerse yourself in the vibrant music scene of Los Angeles.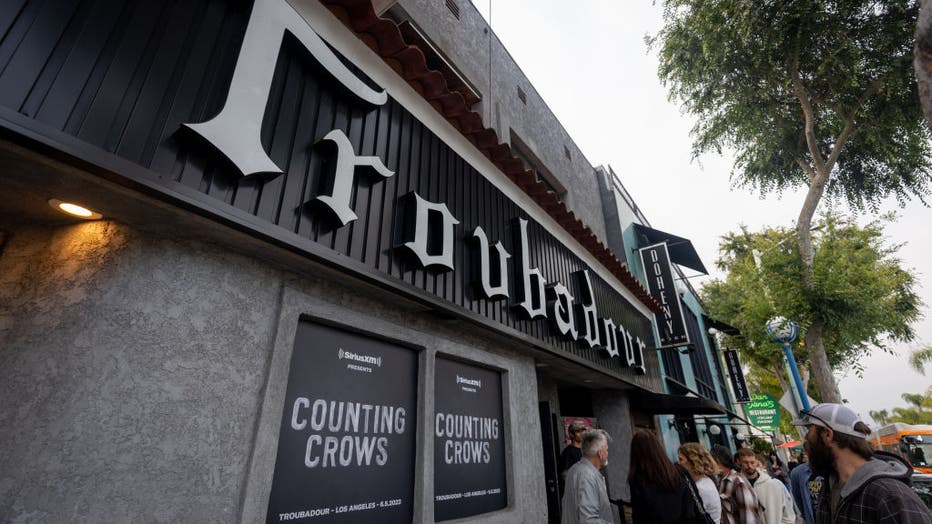 The Troubadour in West Hollywood, California. (Photo by Emma McIntyre/Getty Images for SiriusXM)
Unleash your creativity at The Broad Museum
Dive into the world of contemporary art on a rainy day by visiting The Broad Museum in downtown Los Angeles. With its iconic honeycomb-like architecture, this cultural gem houses an impressive collection of modern masterpieces.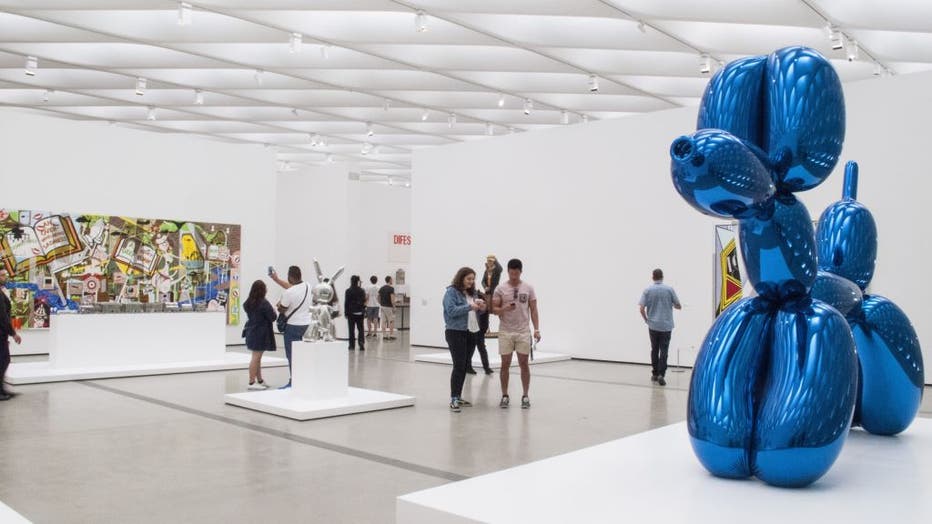 Broad Museum Balloon Dog by Jeff Koons. (Photo by Santi Visalli/Getty Images)
Indulge in retail therapy at indoor malls
Dodge raindrops while satisfying your shopping cravings at indoor malls like The Grove or Westfield Century City. From high-end boutiques to popular-brand stores, these shopping havens provide a perfect excuse to stay indoors and pamper yourself with a little retail therapy.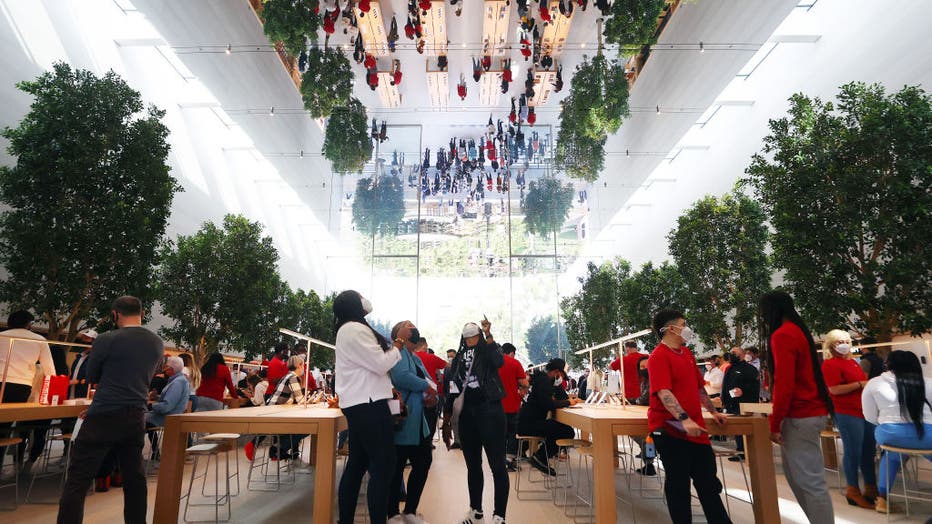 People at the Apple store at The Grove. (Photo by Mario Tama/Getty Images)
With these diverse indoor activities, a rainy weekend in Los Angeles can be just as exciting as a sunny one. So, don't let the weather dampen your spirits—venture out and make the most of what the city has to offer, rain or shine!