Tatum Goodwin: Man suspected in San Clemente woman's murder pleads not guilty to all charges
ORANGE COUNTY, Calif. - Dino Rojas-Moreno, the man suspected in 27-year-old Tatum Goodwin's murder after she was found dead in an alleyway in Laguna Beach, pleaded not guilty to all charges during his arraignment in an Orange County court Monday, officials said. 
Rojas-Moreno, 26, of Laguna Hills, was charged with one felony count of murder, one felony enhancement of special circumstances of committing the murder in the commission of a kidnapping, and one felony enhancement for the personal use of a weapon, a fire extinguisher. 
Last week, gruesome new details were released about Goodwin's killing. 
Investigators said on Sunday, Nov. 12, Rojas-Moreno approached Goodwin in a nearby parking lot around 1 a.m. and allegedly assaulted her near her parked car.  Rojas-Moreno then forcefully dragged her to the rear of the parking lot, down a short alley, and to a secluded area behind a movie theater that was under construction. Rojas-Moreno is then accused of beating Goodwin to death with a fire extinguisher.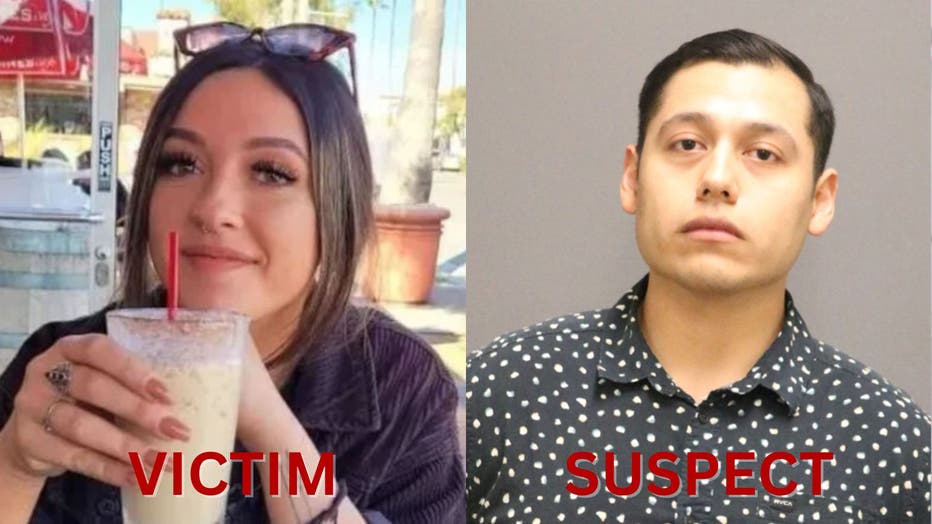 Tatum Goodwin (left) was found murdered in Laguna Beach on Nov. 12. Dino Rojas-Moreno (Right) was arrested on suspicion of her murder on Nov. 15.
PREVIOUS COVERAGE:
A construction worker found Goodwin's body later that evening in a secluded location near the 200 block of Ocean Avenue, not far from Carmelita's Restaurant, where she worked as a waitress.
Rojas-Moreno is currently being held without bail.