South Los Angeles mentees of LAPD officer now in college
LOS ANGELES - As the City of Los Angeles announced a new push for community policing, one LAPD officer says the rewards are already in play. Sgt. Keith Mott was part of Community Safety Partnership policing in Watts in 2011 and now, two of his mentees are now in college.
Sgt. Mott met Teyanah Owens ten years ago at the Imperial Courts public housing.
RELATED: LAPD expands community policing program
She's now attending Southern University in Baton Rouge, Louisiana.  She'd wanted to attend an HBCU, which is a historically black college and university, and Mott helped make it happen at his alma mater.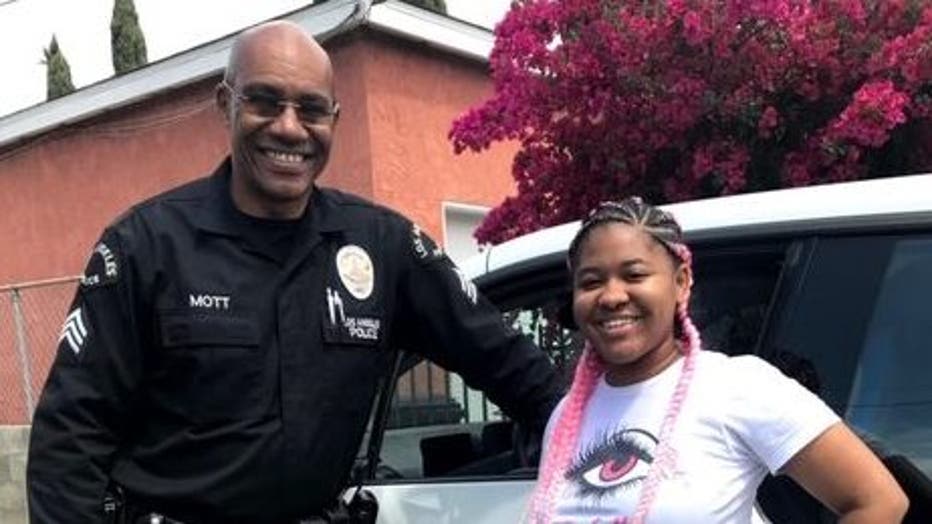 FOX 11 first met Sgt. Mott for a story on the Bigs in Blue program, in partnership with the Big Brothers-Big Sisters where he met his "little" too: DJ, who is now also in college.
DeJohn Linarez grew up near Crenshaw and Slauson in Rolling 60's gang territory and says friends at first didn't accept his friendship with "the oppressor."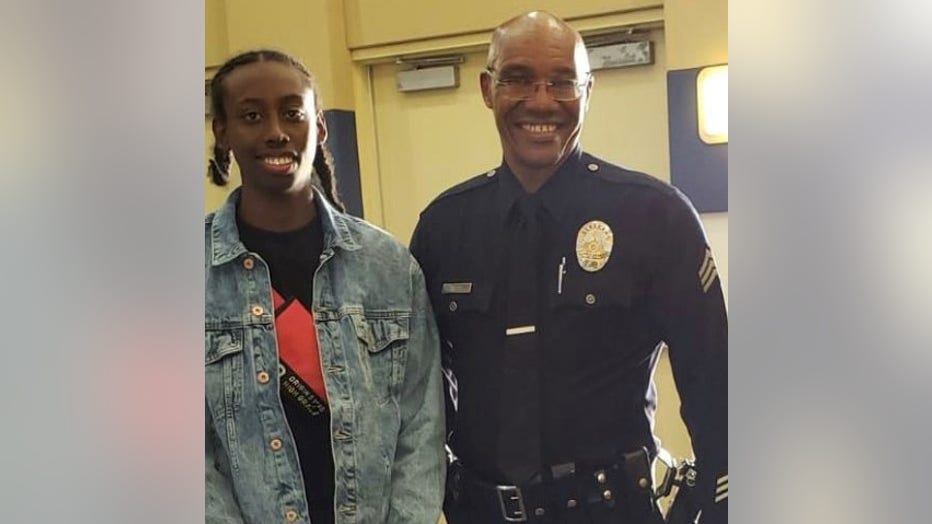 Linarez is now a college student in Santa Barbara and is majoring in Black Studies.  Mott comes from a law enforcement family. His father, an uncle, and a cousin are all officers. He says he got on the job to "make a difference in our community."
Community Safety Partnership(CSP), already in use in some public housing, is now its own LAPD bureau in the wake of the Black Lives Matter protests. Surrounded by city council members, and civil rights attorney Connie Rice, Mayor Eric Garcetti and Michel Moore, Chief of the Los Angeles Police Department, the announcement was made on Monday. 
Watts native, LAPD Captain Emada Tingiridis is being promoted to Deputy Chief and will head up the Community Safety Partnership Bureau.  
Get breaking news alerts in the FOX 11 News app. Download for iOS or Android.