2 killed in downtown Los Angeles shooting spree; suspect dies in OC standoff on 91 Freeway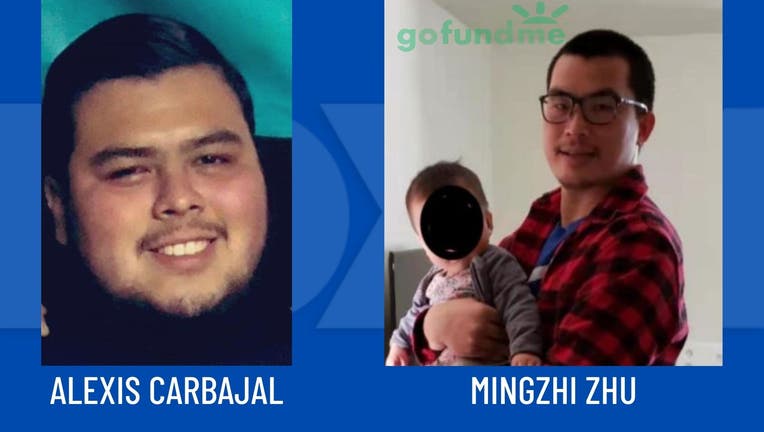 FULLERTON, Calif. - Following a night of terror in downtown Los Angeles, two innocent people were killed after a suspect went on a shooting spree, before leading officers on an hours-long pursuit that ended in a standoff on the 91 Freeway in Orange County, authorities said early Tuesday. 
The shootings in downtown Los Angeles were reported around 1 a.m. 
Around 12:55 a.m., officers with the Los Angeles Police Department were called to Figueroa Street and Exposition Boulevard. The victim sustained a graze wound to the head and his vehicle was hit by a barrage of bullets. He was taken to a local hospital and is expected to survive.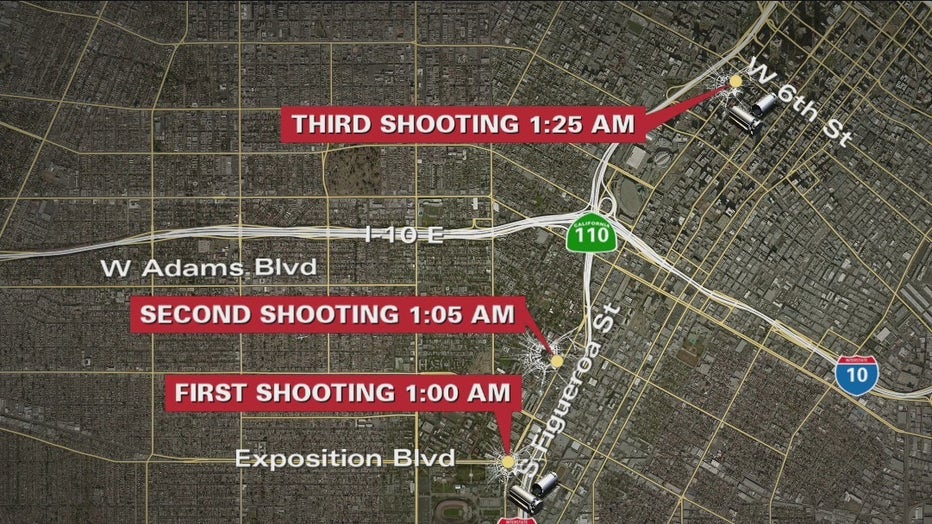 The second shooting occurred at 1:05 a.m. on Figueroa and 28th streets at a Starbucks drive-thru near the University of Southern California campus. A young couple, reportedly newlyweds, were waiting for their order when they were approached by the suspect who pulled up next to them in the wrong direction.
The driver attempted to back out from the drive-thru. However, he was shot in the head and died at the scene, officials said. The female passenger was not injured.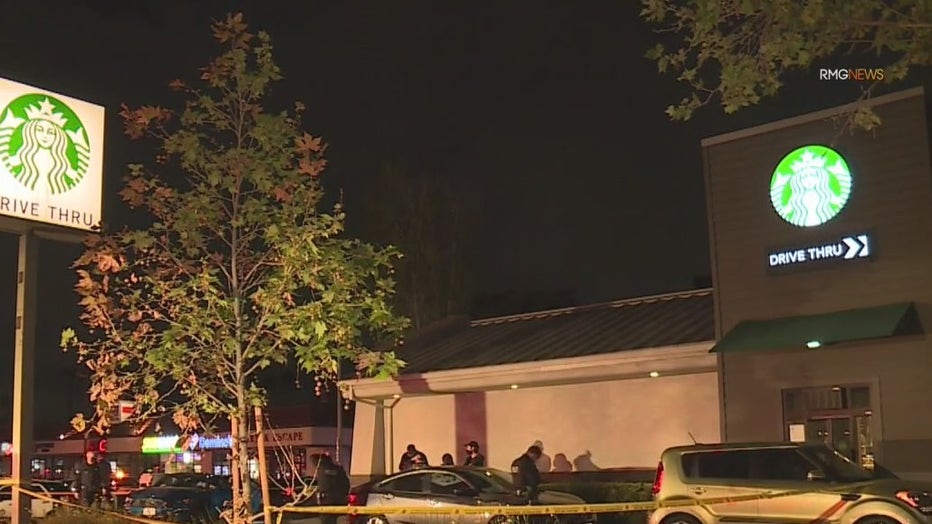 By Tuesday afternoon, the young victim was identified by the coroner's office as 24-year-old Alexis Carbajal, who was just weeks shy of his 25th birthday. 
"He didn't just greet you, he gave you a smile. He never changed who he was. He grew up and was the same kid," family friend Maria Martinez told FOX 11. 
Family members say another relative, reportedly his sister, worked at the Starbucks location.
Twenty minutes later, a man driving a Cadillac Escalade was shot dead near Figueroa and 7th streets. Officials say the SUV was still running when paramedics arrived. 
Authorities said the driver of the SUV was an Uber driver who was on his way to pick up a rider. He was identified by the coroner's office as 42-year-old Mingzhi Zhu of South Pasadena. 
Shortly after, officers spotted the suspect's white Jeep Cherokee near Maple Avenue and Washington Blvd., where the suspect -- later identified by law enforcement sources as 50-year-old Carlos Lopez -- led officers on a pursuit that lasted for hours, often at slow speeds, along the 60 and 57 freeways. Lopez also drove erratically at times and allegedly shot outside the car window.
The pursuit came to an end on the westbound 91 Freeway near Harbor Boulevard around 3:25 a.m. where a standoff began with an LAPD SWAT team. 
Officers and a suspect's family member used a loudspeaker to order Lopez to surrender, but the suspect refused to comply.
Get your top stories delivered daily! Sign up for FOX 11's Fast 5 newsletter. And, get breaking news alerts in the FOX 11 News app. Download for iOS or Android.
Just before 4 a.m., two Los Angeles police armored vehicles boxed in the suspect vehicle, but Lopez refused to exit the light-colored SUV.
By 5 a.m., Lopez had died. It is unclear if he shot himself or was struck by police gunfire. 
LAPD said a firearm was recovered at the scene. 
The tense scene prompted both directions of the 91 Freeway through Fullerton between Raymond Avenue and East Street to shut down for hours.
No officers were hurt in the incident. According to LAPD Chief Michel Moore's briefing on Tuesday, officers responded to two additional shootings. A driver traveling in the eastbound lanes of the 10 Freeway was shot at while trying to take the Maple Avenue exit. The driver was not hit and no one was hurt.
The other shooting took place while Lopez was leading officers on a chase on the 10 Freeway. 
Investigators believe the shootings were random acts of violence. 
GoFundMe pages have been launched to help Uber driver Mingzhi Zhu's grieving family and the newlywed husband Alexis Carvajal.
Following the deadly incident, a spokesperson with Uber issued the following statement:
"The senseless acts of violence that took the lives of two innocent people, including Mr. Mingzhi Zhu who was on his way to pick up a rider, is heartbreaking. Our thoughts are with those who lost their lives and their families."
LAPD's Robbery-Homicide Division is handling the investigation. 
CNS contributed to this report.