Several street vendors shut down during Fullerton crackdown
FULLERTON, Calif. - City officials in Fullerton were seen cracking down on unlicensed street vendors.
At least five taco stands were cited and had equipment seized Thursday night. 
"They impounded about 60 percent of my stuff. It's going to be 30 days when I can get it back, but that's not happening," said Peter Quesada who had been operating his taco stand on the 1600 block of Placentia Boulevard for months. 
The shutdowns were carried out by the city of Fullerton's Code Enforcement Division and the OC Health Care Agency's Environmental Health Division. 
Under state law, all food vendors are required to have permits, which allows them to operate the facility. Obtaining a vending permit in Fullerton requires police fingerprinting, contact with the fire department for a "class K" fire extinguisher, proof of liability insurance, and the Orange County Health Care Agency permit. 
"I went through every single door they asked me to knock and hurdle and I got resellers and business licenses from the state and city."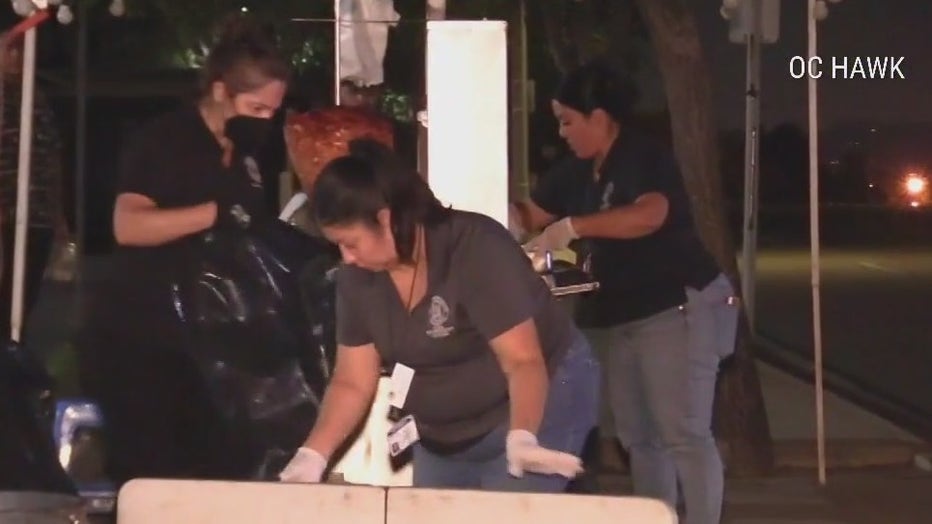 Quesada believes some of the requirements have been put in place to keep sidewalk vendors from operating in the area. 
RELATED:
"When you go to knock on that last door and say 'hey I need a spot', they say you need to get a truck. I don't have $100,000 sitting to go buy a truck," he said. 
Quesada believes the permit process has become increasingly difficult and confusing despite a new state law that went into effect this year aimed at streamlining the process. SB-972 reduces the fees for a permit, registration, or other documents needed for an applicant to be approved. 
"I think it's unfair and unjust especially with a lot of hearsay from the government saying they are supporting these vendors. But where is the support if they are cracking down. This is our community," said lifelong Fullerton resident Ashley Valladolid.
"We appreciate these local vendors and what they do. They're working hard for their families for a job not a lot of people want to do," she said.