Robbers hit 12+ GameStop stores in San Fernando Valley; $5,000 reward offered
LOS ANGELES COUNTY, Calif. - More than a dozen GameStop stores in the San Fernando Valley have been robbed in the last week by a group of armed robbers, and now the chain is offering a $5,000 reward for information on the thieves.
"They're armed, and they're forceful, and they're physical and violent. So that's scary, especially for our employees," said Alan Fagergren with GameStop.
Security footage showed the scene at a store in Arleta robbed on Monday. The three thieves look like they're posing as customers before bolting into the back and running away with gaming consoles under their arms. LAPD investigators said in this robbery the group threatened the employee saying that they were armed. 
Employees said the thieves targets are next generation gaming consoles like the PlayStation 5, which are popular targets. Investigators say they can be sold quickly and for a good profit, due to their high demand. The consoles retail for about $500.
"It's worth some money. Like I said they're not cheap. Anyone who plays it loves it. We're a target at the moment, yeah," Fagergren said."
The methods of the robberies have been similar. The LAPD said they suspect the same three suspects for all of the robberies, either that or members of a group. In each, the robbers wore hoodies and facemasks, then quickly ran for the consoles then out the door. In Monday's robbery in Arleta, the LAPD said the suspects drove away in a "white, newer car"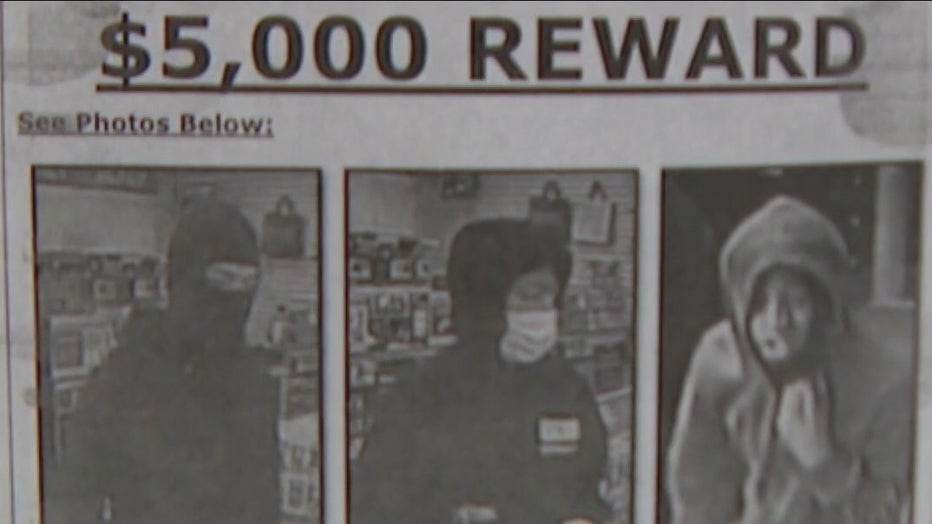 "Sometimes they stay in the store and pose as customers even for a minute so the longer they're in the store obviously the scarier it gets," said Fagergren.
The game store chain is offering a $5,000 reward leading to the arrest of the thieves. 
"We're done," said Fagergren. "We want it to stop and feel safe in our stores."