Police warn public of credit card skimmer fraud after skimming device found at gas pump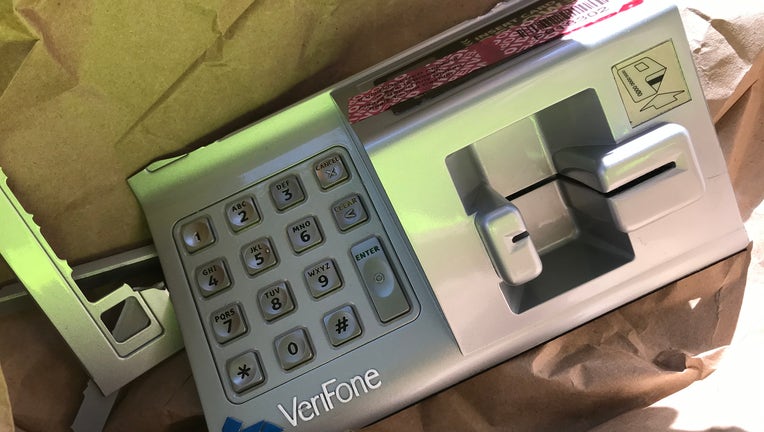 article
PORT HUENEME, Calif. - Law enforcement officials are warning the public about credit card skimmer fraud after a skimming device was discovered at a Port Hueneme USA Gas station Thursday.
The device was located at a gas pump by the manager and service station contractor who then alerted authorities Thursday morning. The USA Gas station is located at 2651 N. Ventura Road.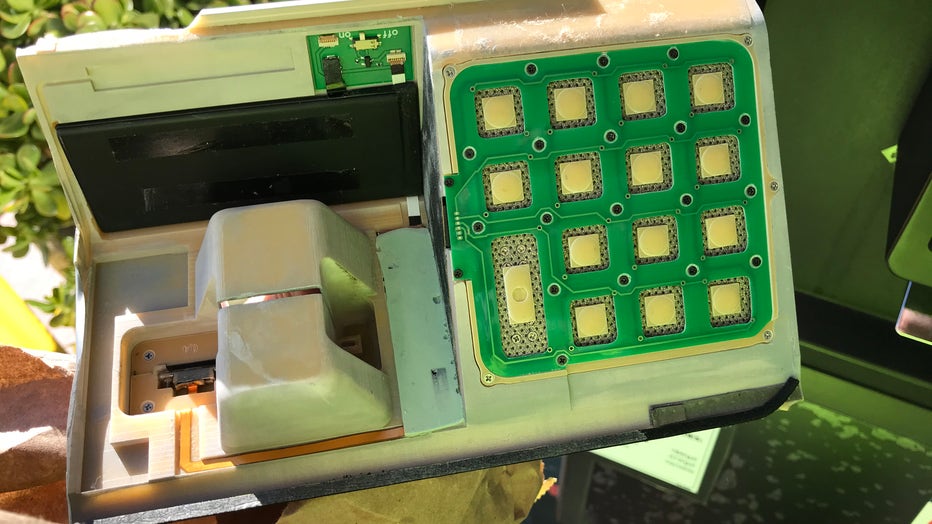 (Port Hueneme Police Department)
Anyone with information regarding this incident is asked to call the Port Hueneme Police Department's Investigation Division at 805-986-6530.
Most skimming devices found operate on Bluetooth devices or utilize Wi-Fi to access your personal account information, according to authorities. Report any suspicious people or activity to police immediately.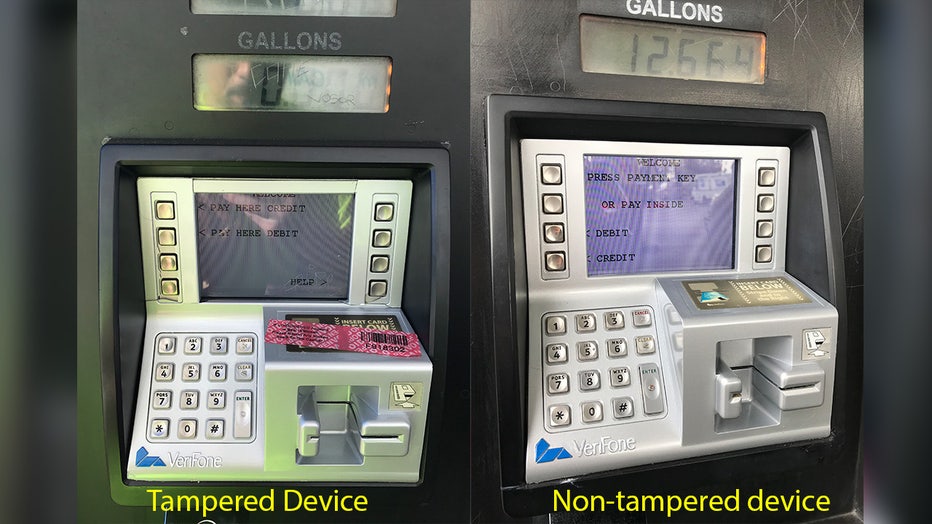 (Port Hueneme Police Department)
The Port Hueneme Police Department has the following tips for detecting a skimming device at the gas pumps:
    Make sure the panel on the pump has not been tampered with.
•    If there's a seal on the panel, make sure it's intact. The seal will say "void" if it has been altered.  Check the exterior keypad panel for any glue or epoxy type material.
•    If a panel appears altered, immediately report information to the station manager and police.
•    Choose the credit option rather than debit to avoid entering a PIN number. If credit isn't an option, conceal PIN numbers as they're being entered. Scammers will often use cameras to record the numbers.
•    Regularly monitor credit card and bank accounts to detect any suspicious activity and/or transactions.