Placentia man charged with 10th DUI since 2011, authorities say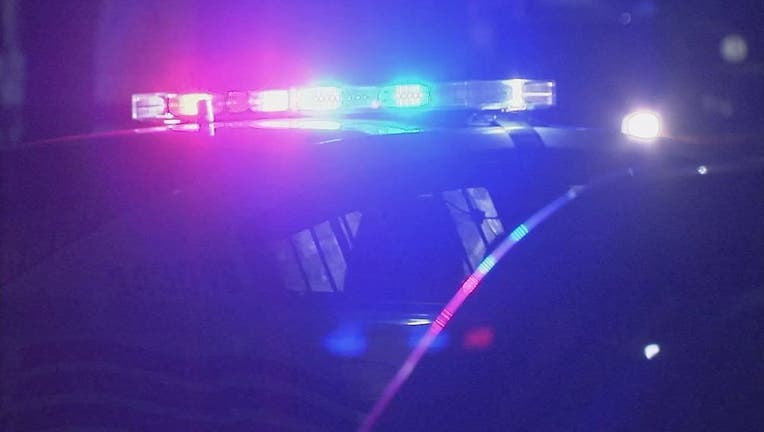 article
(FOX 11) - A Placentia man who has racked up 10 DUIs since 2011 in Orange County was charged again Tuesday with driving under the influence.
Derek Stacy Haskayne, 52, was arrested Sunday about 6 p.m. after police got a report that the defendant had crashed his vehicle into a Southern California Edison electrical box in the 100 block of South Lakeview Avenue, according to Placentia police Sgt. Adam Gloe.
Police reported that Haskayne had eight prior DUI convictions in the county since 2011, but court records show he has 10.
Because of the number of DUI convictions, the latest case was filed as a felony. Haskayne is additionally charged with misdemeanor counts of driving on a suspended license with a prior conviction, not having a breathalyzer device on his ignition and driving while on a suspended or revoked license.
Messages left with the defendant's attorney in prior cases, Marvin G. Stapleton Jr., were not immediately returned.
When Haskayne pleaded guilty in one case on June 18, 2014, probation officials said it was his seventh DUI dating from March 2012 to October 2013. He was sentenced to two years in prison for that DUI, court records show.
Haskayne at that time told his probation officer that "his wife of over 20 years filed for a divorce and left him for her father's best friend. This devastated him. Despite his business success of owning a large company with over 50 employees, he was unable to get over the family turmoil. He chose to try to constantly numb the effects via alcohol. He claimed he has never done drugs.''
On June 7, 2015, Haskayne found himself in trouble with the law again, this time in Laguna Beach. He was lane straddling and failed to yield when police tried to pull him over, according to probation officials.
He kept going for half amile at about 4 to 7 miles per hour, according to a probation report, which said the vehicle "stopped for about two minutes, then began rolling again before driving onto a sidewalk and colliding with a cement light pole.''
Haskayne was "groggy'' and slumped over the steering wheel when officers got to the scene. Police found a prescription bottle containing GHB, according to the probation report.
After he was released from prison in October 2014, Haskayne fell down the stairs at home and cut his face, according to his probation officer, who told him on Nov. 5, 2014, that he was not to drink alcohol or drive.
Haskayne said he paid a driver $50,000 annually to ferry him around, according to the probation report, which said he was in a rehab facility at the time and agreed to take Vivitrol, a drug to help with the physical aspects of alcohol dependency.
Haskayne had been testing clean, but the tests were not monitoring for GHB, the probation officer wrote.
"Despite any success the offender has demonstrated under supervision, he has shown by his recent arrest that he has substituted his alcohol addiction with another substance that is not detected by standard drug screening,'' the probation officer wrote. "It is unknown if he had a relapse or has been going through the motions finding alternative methods to numb his pain, which he has been open about.''
Haskayne was sentenced to three years in prison for the June 2015 case and was given 280 days credit for time served before his guilty plea, according to court records.
Copyright 2017 FOX 11 Los Angeles : Download our mobile app for breaking news alerts or to watch FOX 11 News | Follow us on Facebook , Twitter , Instagram , and YouTube . Be a citizen journalist for FOX 11 and get paid - download the Fresco News App today.