Pickup truck smashes into Tujunga store, $1M worth of collectibles stolen
LOS ANGELES COUNTY, Calif. - If you love collectibles, you'll really feel for a Tujunga shop owner known for his Pokémon and sports trading card collections. 
In a brazen break-in, his store, Kaptain Fish Collectibles was burglarized.
On Sunday, three men in a white truck plowed through the front of the store in reverse busting through a gate and a glass window storefront to steal high-end items.
Sevan Mazakian is a co-owner of the shop that opened a little over a year ago. His gut feeling is that "someone had walked in the store before, they knew where to go."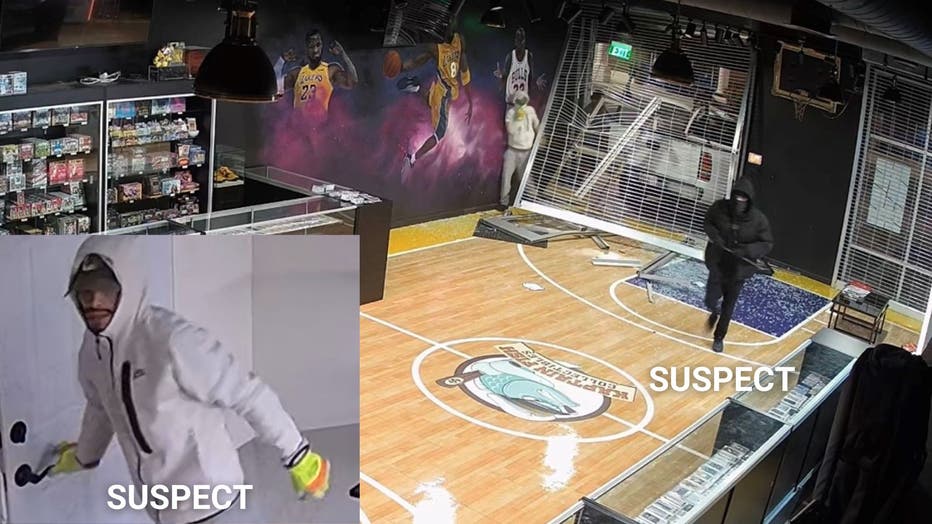 Surveillance image shows two of the three suspects break into the store. (FOX 11)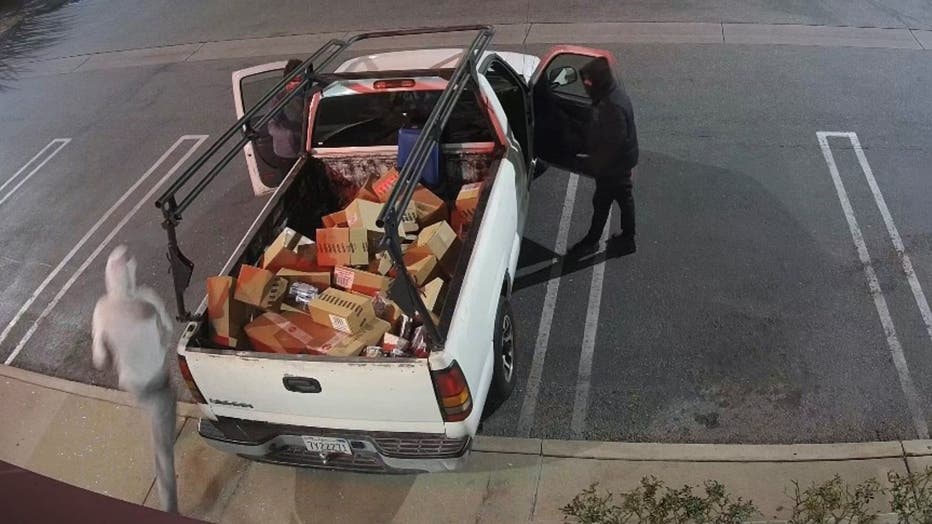 Surveillance image shows the truck used by the suspects. (FOX 11)
Among the items taken trading cards, comic books and cases of items worth $1 million. One of the stolen items include a high-end Tom Brady trading cards, worth about $20,000.
The theft happened around 4 a.m. Sunday. He and his team have reached out to other collectible stores to alert them to be on the lookout for the items. On their Instagram page, they've listed some of the items taken. They're also scouring eBay to look for the stolen items.
Also on their page, a video of the brazen burglary and an isolation shot of one the suspects.
Mazakian has loved collectibles since he was a kid.
"Once this happens, it just puts the shock and fear into you," he said.