Suspect arrested in death of Jewish man at Israel-Palestine protest in Thousand Oaks
VENTURA COUNTY, Calif. - On Thursday, officials with the Ventura County Sheriff's Office announced a suspect was arrested in connection to Paul Kessler's death, a man of Jewish faith who died after dueling pro-Israel and pro-Palestine protests in Thousand Oaks earlier this month.
The sheriff's office named 50-year-old Loay Alnaji, of Moorpark, as a suspect in the investigation. He was booked at the Ventura County Pre-Trail Detention Facility for involuntary manslaughter and his bail was set at $1,000,000.
On Sunday, Nov. 5, the sheriff's office was called to the intersection of Thousand Oaks and Westlake boulevards regarding the possible assault of an unconscious man. The callers stated the incident was related to a rally and videos posted to social media showed pro-Israel and pro-Palestine protesters. When reviewing the videos, investigators determined there were between 75 and 100 people at the protest. 
Once first responders arrived, investigators said 69-year-old Paul Kessler was responsive and conscious. However, he was bleeding from his head and mouth. He was taken to Los Robles Medical Center where his condition continued to deteriorate. He was pronounced dead early the next morning.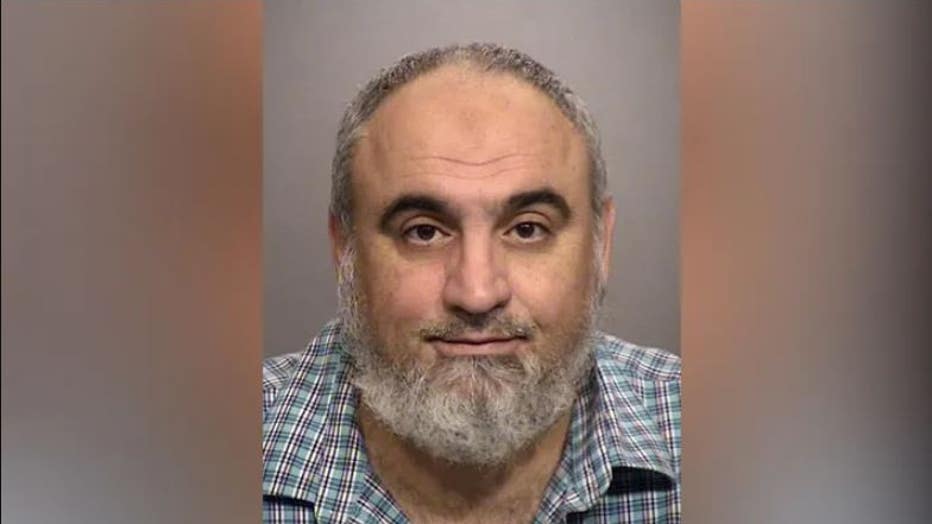 A booking picture of Loay Alnaji. (Ventura County Sheriff's Department)
Ventura County Sheriff Jim Fryhoff said deputies determined Kessler had fallen backward and struck his head on the ground at the pro-Palestinian demonstration.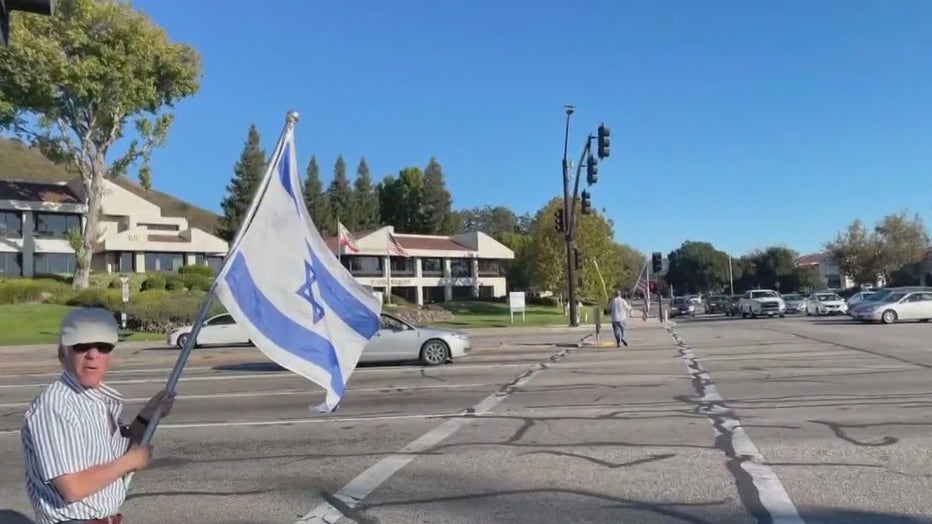 The Ventura County Medical Examiner's Office determined Kessler's cause of death as blunt force trauma to the head and ruled the matter of death as homicide.
PREVIOUS COVERAGE:
A pro-Palestinian demonstrator who told authorities he was involved in the fight with Kessler stayed at the scene and told deputies he had called 911, Fryhoff said.
Now, it appears that the same caller has been arrested in the investigation. 
SUGGESTED: 911 caller was involved in fight with Jewish pro-Israel demonstrator who died, sheriff says
Alnaji was a Moorpark College professor.
The Jewish Federation of Greater Los Angeles released the following statement Thursday in regards to the arrest:
"We are grateful for the swift work of the Ventura County Sheriff's Department in response to the tragic death of Mr. Paul Kessler. This arrest shows that violence towards our Jewish community will not be tolerated. We will continue to monitor the case to help ensure justice is served. Our heartfelt condolences continue to be with the family of Paul Kessler and may his memory forever be a blessing."
Sheriff's officials are also asking people who were in the area of Westlake and Thousand Oaks boulevards between 3 p.m. and 4 p.m. on Sunday, Nov. 5 to submit their video footage to investigators. Tips can also be submitted anonymously to Ventura County Crime Stoppers. 
The Associated Press contributed to this report.