Pasadena scenic overlook murder: Charges announced against 5 alleged gang members
PASADENA, Calif. - On Thursday, the Pasadena Police Department announced the charges against five alleged gang members accused in the robbery and murder of 32-year-old Jessie Munoz along the Angeles Crest Highway.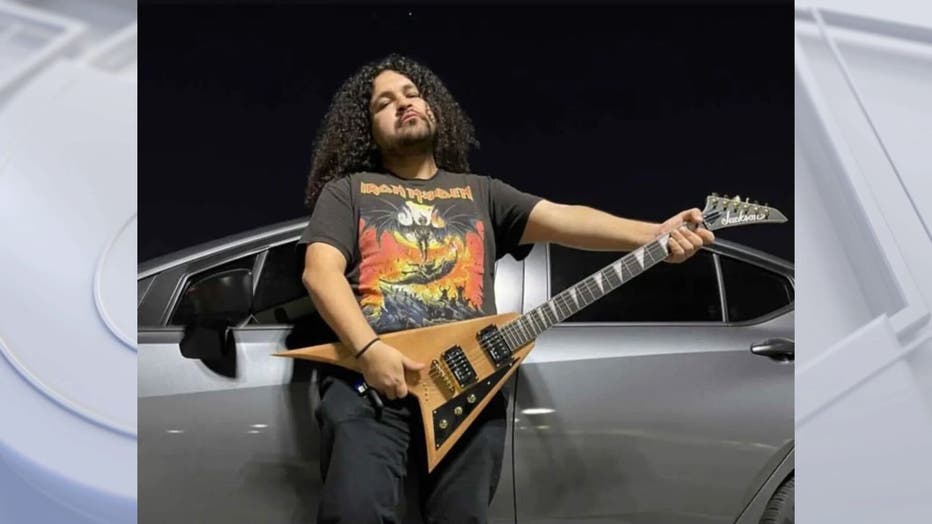 Pasadena PD launched a homicide investigation after Munoz was killed during the early morning hours of July 22, when he was with a female companion at the scenic overlook.
Homicide detectives continued to follow leads in the case and later identified the suspects and the suspects' vehicle. On July 25, local and federal investigators conducted an operation that led to five male suspects, who were taken into custody without incident. During the operation, detectives found two semi-automatic firearms inside the suspects' vehicle. Investigators later determined one of those firearms was used to kill Munoz.
RELATED: 
A female suspect was also taken into custody and Pasadena PD Lt. Keith Gomez said search warrants were executed at multiple locations.
On July 28, the Los Angeles County District Attorney's Office filed two counts of robbery with handgun allegations against 23-year-old Luis Ventura. The LA resident was charged with robbing Munoz and his female companion. His bail was set at $150,000.
The DA's office also filed charges against Wendy Cerritos, 20, and Rossel Josue Hernandez. They have been charged with two counts apiece of robbery with handgun allegations. Officials said the two were charged for robberies that happened along Angeles Crest Highway the week before Munoz's murder.
Bail for Cerritos was set at $300,000 and $150,000 for Hernandez. 
On Aug. 29, homicide detectives conducted another operation in the case at multiple locations, which led to the arrests of 21-year-old Abraham Ernesto Alvarenga Cortez and 18-year-old Marco Antonio Hernandez.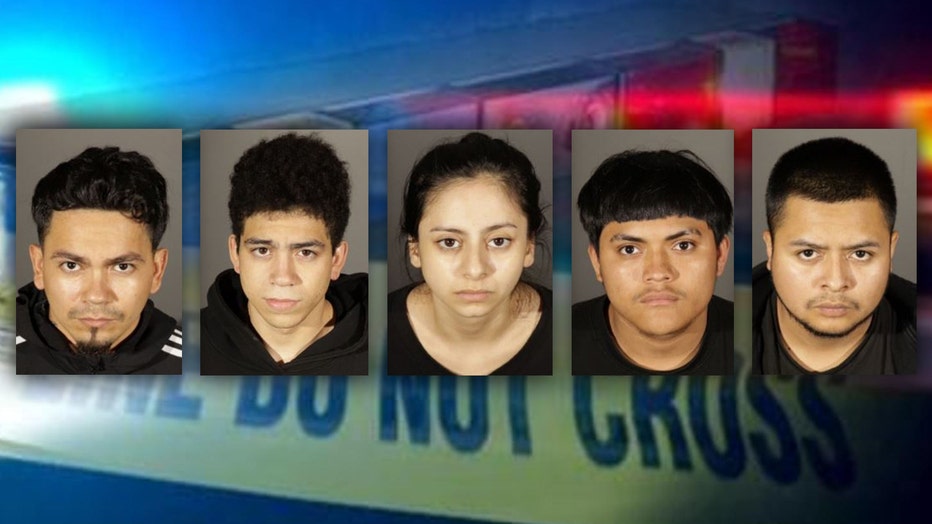 Christian Pineda (AKA Luis Ventura), Rossel Hernandez, Wendy Cerritos, Marco Hernandez and Abraham Cortez.  (Pasadena PD)
"This is a tragedy of the highest order for the family and friends of the victims in this case and our hearts go out to them as they cope in the aftermath. I can only hope the efforts of all involved can bring a measure of closure during their healing," said Pasadena PD Chief Gene Harris.
The U.S. Marshals, FBI, and Los Angeles Police Department assisted in the arrest operations.
Detectives met with LA County prosecutors on Aug. 31 and following the meeting, Ventura, Cortez, and Marco Hernandez were hit with federal charges. They each face one count of murder and two counts of robbery related to the murder and robbery of Munoz and his friend.
Authorities said all five suspects are members of the Mara Salvatrucha gang. Detectives believe they are also connected to a series of violent crimes across Los Angeles County.
Those with more information are asked to contact Pasadena PD at 626-744-4241. Those who wish to remain anonymous can also submit tips online at LA Crime Stoppers.