Nick Cannon slams 'deadbeat dad' claims, says he makes $100M annually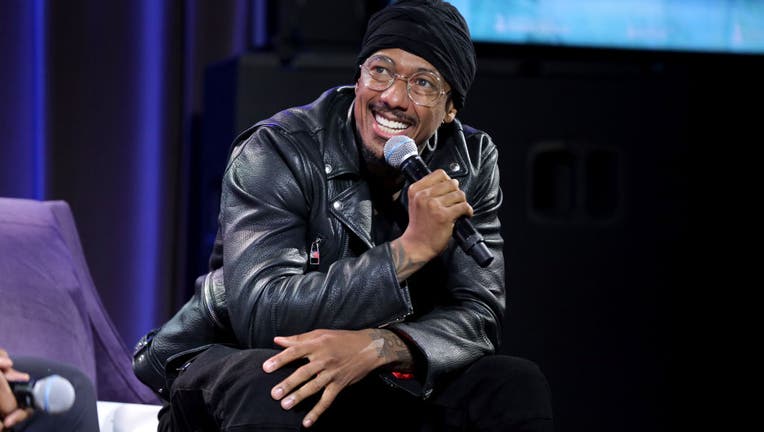 article
LOS ANGELES - Nick Cannon is slamming claims criticizing him as a "deadbeat dad" to his 12 children with 6 different women. 
"I've been villainized. I hear all the time: 'You can't be present for all those children.' So, therefore, I get this deadbeat dad title," Cannon told the Los Angeles Times.
But according to Cannon, that just isn't true. 
"When you think about my lifestyle, I have to generate at least $100 million a year," Cannon told the publication, confirming that he does make that amount annually.
The "Masked Singer" host said he also keeps track of his children's schedules and tries to spend as much time with each of them, even if it's just to drive them to school.
SUGGESTED: Nick Cannon says 'God decides' when he's done having children: 'When I'm 85, you never know'
Cannon said he has a system when it comes to navigating life as a father to a dozen children. He told the Times not only does he keep clothes at all his partners' homes, but he decides who to stay with overnight based on who calls him that day.
"A lot of times it's whichever of them has called me that day, to be honest," Cannon said. "I am such a creature of habit. I like who like me."
The comedian also said he sometimes charts the route to drop off his children with his partners and stays with whoever's house he arrives at last.
The "Drumline" and "All That" alum said it's important his kids also have a place in his work life, saying he has space in his office for a nursery complete with toys and a ball pit.  
SUGGESTED: Nick Cannon welcomes baby number 12 after his son Zen's death
Cannon has children with Mariah Carey, Abby De La Rosa, Alyssa Scott, Brittany Bell, Bre Tiesi, and Lanisha Cole.
Cannon said he might not be done having kids. In February, he said he would let God decide when he should stop having kids.