Motorcyclist killed in crash on 101 in Encino
LOS ANGELES - A motorcyclist was killed after being hit by an SUV on the 101 Freeway in the Encino neighborhood of Los Angeles Tuesday night, officials said. 
The crash happened shortly before 8 p.m., according to the Los Angeles Fire Department, by the Haskell Avenue exit on the eastbound 101 just west of the interchange with the 405 Freeway.
The motorcycle driver, who has not yet been identified was trapped under the SUV according to the department. Rescue crews determined they'd died at the scene.
Images from SkyFOX showed a white Ford Explorer pulled over just next to the exit ramp. The motorcycle could be seen to the side of the Explorer.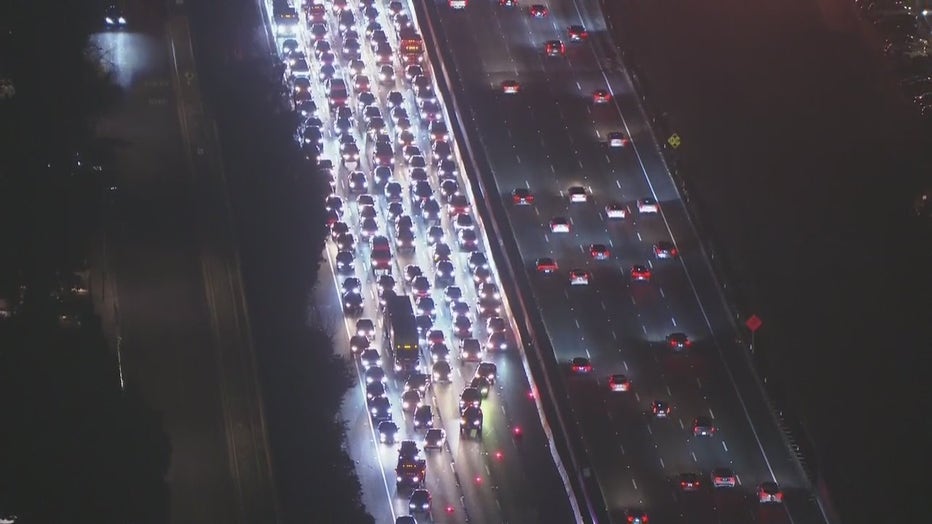 The California Highway Patrol is investigating the crash, and closed all the eastbound lanes of the 101 while the investigation continued Tuesday night.