US Marine in custody after missing 14-year-old girl found at Camp Pendleton
OCEANSIDE, Calif. - A missing 14-year-old girl was found in Marine Corps Base Camp Pendleton and a U.S. Marine was taken into custody, according to officials. 
The teen was reported missing June 13 by her grandmother in San Diego, who told authorities she'd run away from home just days prior. The grandmother told the deputy who interviewed her that the girl had run away before but only for brief periods.
A missing person's report was taken and the girl's information was entered into multiple missing person databases, including the National Center for Missing and Exploited Children.
The teen was located on June 28 in the barracks of Camp Pendleton by military police, who then notified local authorities. Camp Pendleton is located about 40 miles north of San Diego.
Officials said the teen, whose family says has learning disabilities, was interviewed and has since returned home to her grandmother, officials said. 
A Marine with Combat Logistics Battalion 5, 1st Marine Logistics Group was taken into custody for questioning by the Naval Criminal Investigative Services (NCIS) – the lead agency handling the investigation – on June 28.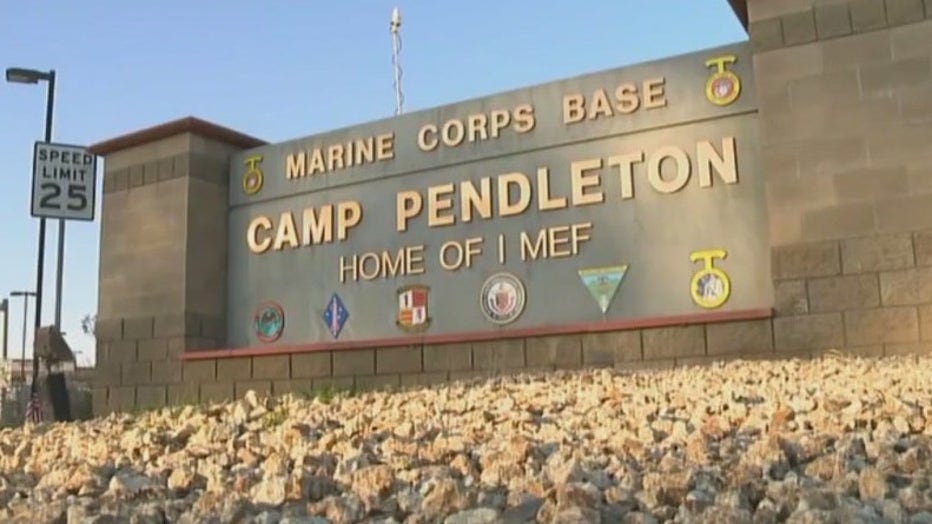 The Marine has since been released to his command while federal law enforcement officials investigate, said Marine Capt. Charles Palmer of the 1st Marine Logistics Group at Camp Pendleton.
It's not clear at this time what the Marine's connection is with the teen, but her family alleges she was sold to a Marine for sex.
A woman who identified herself as the girl's aunt, Casaundra Perez, posted a TikTok video that has since gone viral, alleging her niece was raped at the Camp Pendleton military barracks.
"They're trying to cover it up and place the majority of the blame on her. However, the reality is the whole facility allowed this to happen," Perez said in the video. "The security looked her in the face and allowed this man to bring a minor onto the base, where he proceeded to have sex with her. Due to her age, she could not have given this consent."
Military officials say they could not release any other details, including the age or rank of the Marine. The case has been handed over to the Naval Criminal Investigative Service, the federal agency in charge of investigating Navy and Marine Corps criminal cases.
NCIS spokesman Jeff Houston said no one has been arrested or charged in the case. He said the Marine was detained for questioning and released back to his command. The sheriff's department and the San Diego Human Trafficking Task Force are assisting the investigation.
The Associated Press contributed to this report.