More migrants from Texas arrive in Los Angeles over 4th of July weekend
LOS ANGELES - Another bus carrying migrants from Texas arrived in Los Angeles Saturday afternoon over the 4th of July holiday weekend. 
The 41 migrants on the bus - including 11 children - from Brownsville, Texas, were dropped off at St. Anthony's Croatian Church in Chinatown.  
With items in hand, families from eight different countries including Cuba, Belize, Colombia, El Salvador, Guatemala, Mexico, Nicaragua, and Venezuela, were welcomed to the church by several people and organizations.  
"We are still putting together all the details about this group of asylum seekers on the Brownsville  bus, but if Los Angeles is their last destination, we will ensure this is the place where they get a genuine and humane reception," said Angelica Salas, executive director of The Coalition for Humane Immigrant Rights (CHIRLA), the largest immigrant rights organization in California.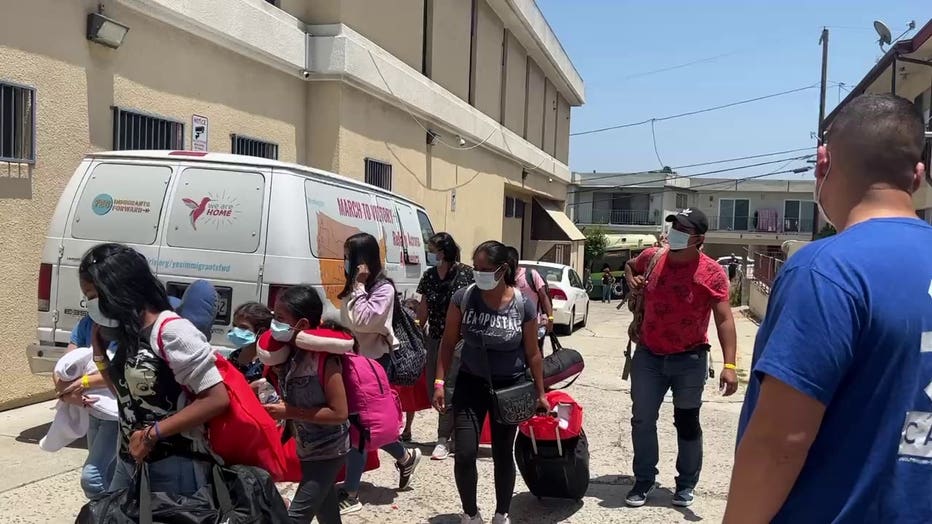 SUGGESTED:
"As we have indicated before, the more time we are given to coordinate and prepare our response, the better we can serve these men, women, and children who have already experienced traumatic events throughout their journey in their search for freedom and happiness."As we approach the long 4th of July weekend, it is befitting to remember that migrants also know struggle and perseverance, and they too seek a better tomorrow where their lives will be valued and celebrated under the banners of justice and compassion."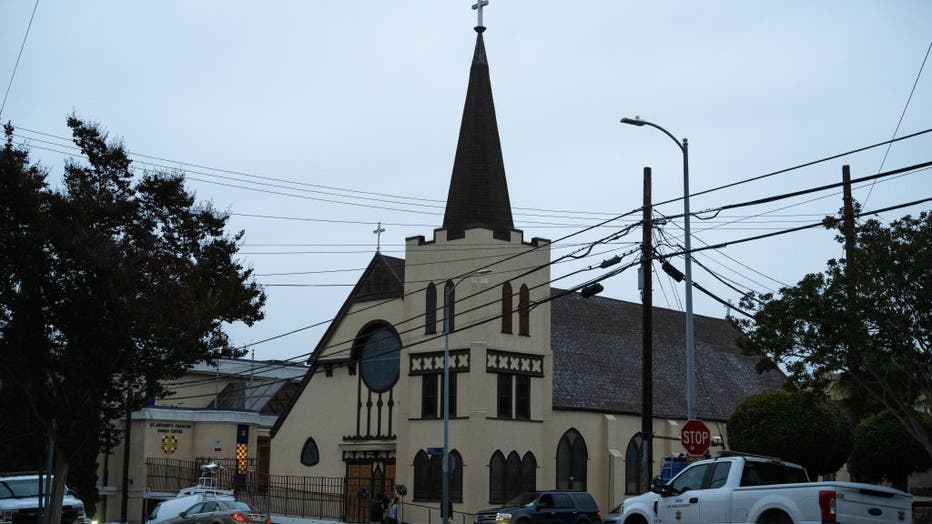 File photo of St. Anthonys Croatian Parish Center in Los Angeles (Photo by Sarah Reingewirtz/MediaNews Group/Los Angeles Daily News via Getty Images)
This is the second bus to arrive from the Texas-Mexico border in just over two weeks. A bus carrying migrants dropped off around 40 people to the same church on June 14.
Texas Governor Greg Abbott has claimed credit for it, citing LA as a sanctuary city.
"Texas just dropped off the 1st bus of migrants in Los Angeles. Small Texas border towns remain overrun & overwhelmed because Biden refuses to secure the border. LA is a city migrants seek to go to, particularly now its leaders approved its self-declared sanctuary status," Abbott tweeted after the first bus arrived in Los Angeles in June.